Victorinox 3-Way Knife Sharpening System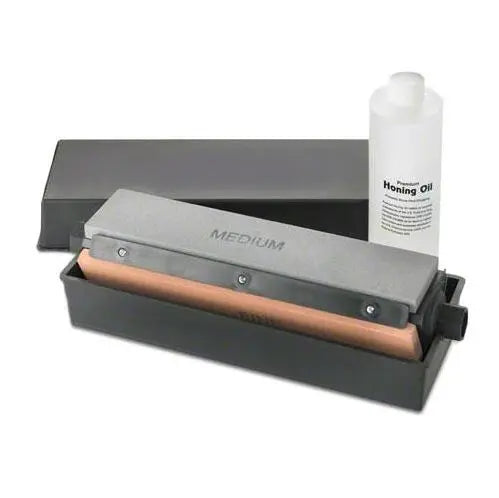 Victorinox 3-Way Knife Sharpening System
Product Details
Original Price:
Current Price:
$174.00
Ships Internationally
Additional Information
The Victorinox Three Way Knife Sharpening System is a convenient way to sharpen all your different knives. It comes with three different types of sharpening stones in one package (coarse, medium, and fine). The stones are arranged in a triangle pattern around a center spit, which makes it easy to sharpen all parts of the blade. With just a quick turn of the spit, you can make your knives go from old and worn to like-new again. One pint of oil is included to help protect and improve the sharpening process. Get this Knife Sharpening System today and your knives will stay sharp for a long time!
Sharpening System
11 1/2 in
3-sided stone:
Includes 1 pint of honing oil
Customer Reviews & Questions
Need Help?
Our experts are here to guide you through your purchase.