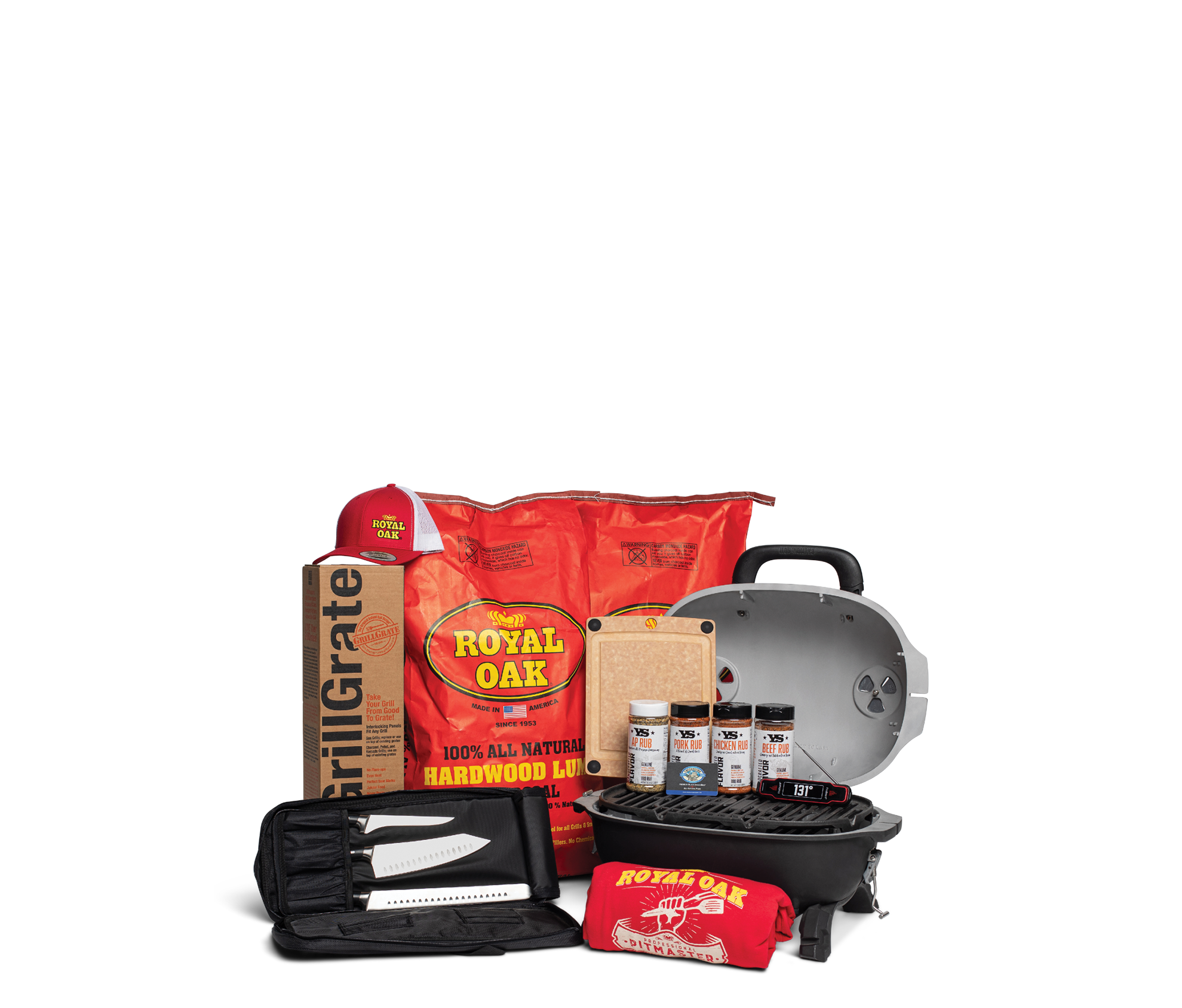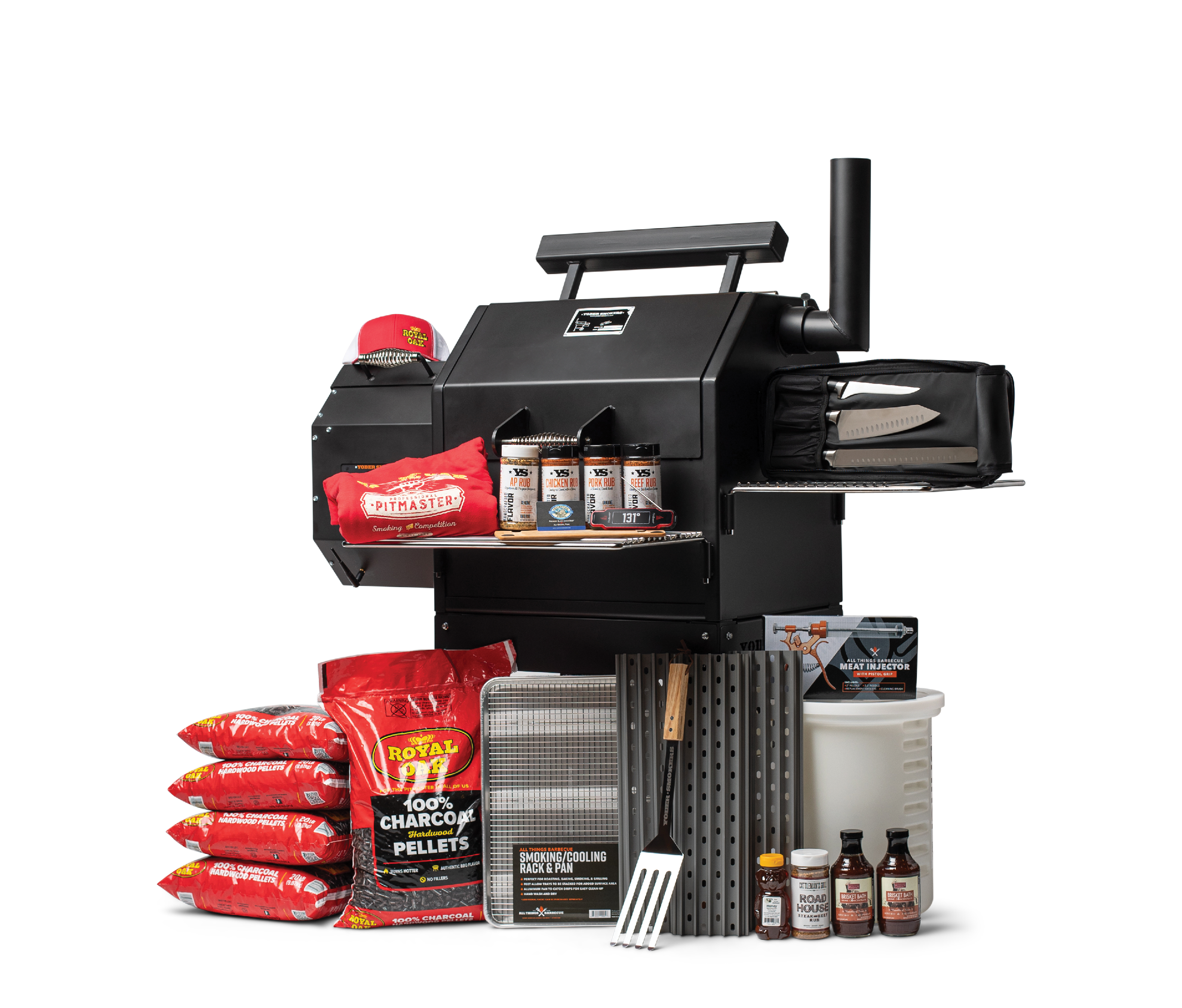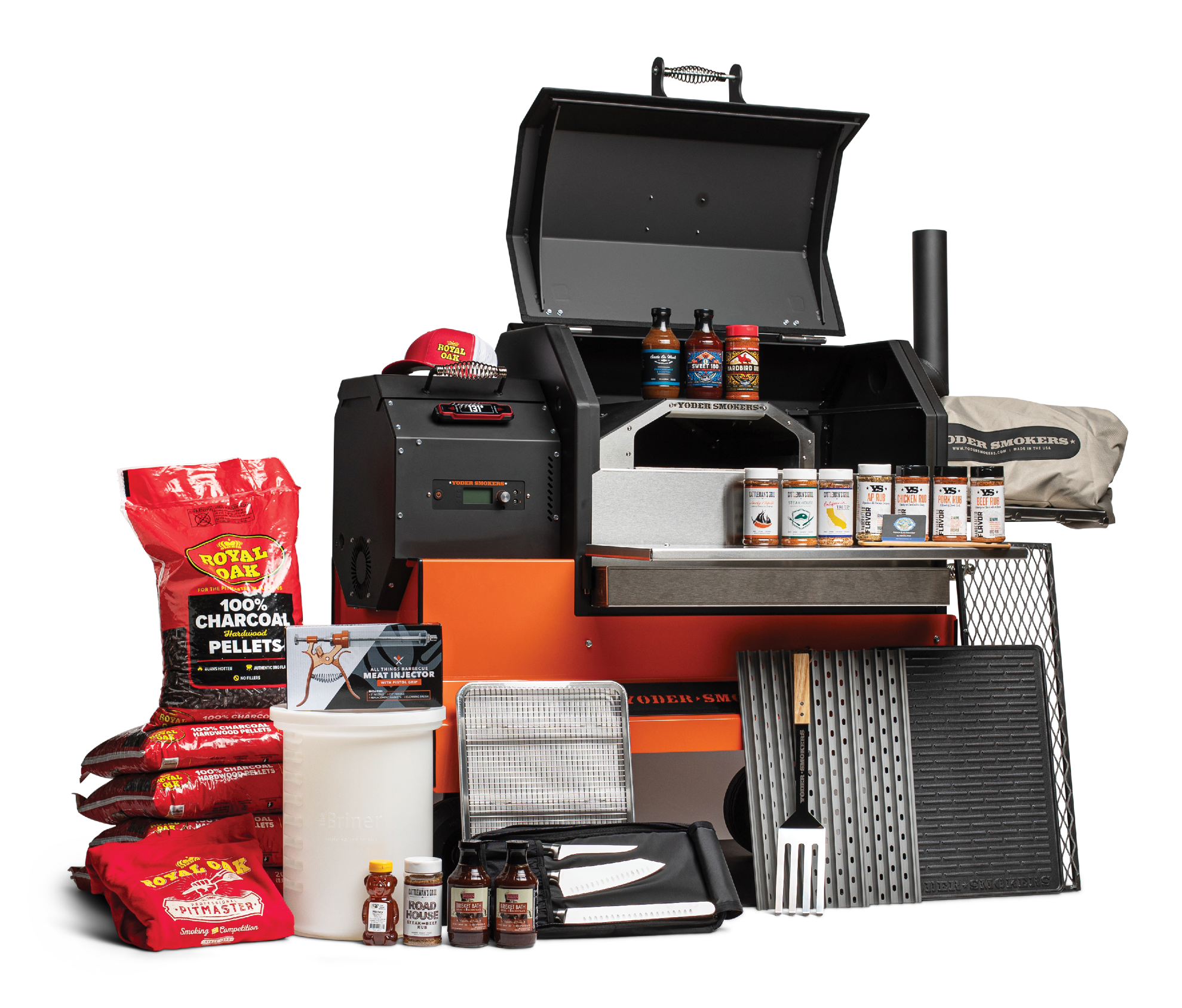 Our Ultimate Holiday Giveaway is BACK and BIGGER THAN EVER! Every entry has a chance to win HUGE prizes that include over $10,000 in grills, grill accessories, tools, fuel, and so much more.
Enter ONCE for your chance to win in October, November, and December (Grand Prize Drawing in December). And take advantage of the bonus entry options that allow you to increase your odds of winning (details on the entry page).
Partners Include: All Things BBQ, Yoder Smokers, PK Grills, GrillGrate, Royal Oak Charcoal, Cangshan Knives, Fireboard Labs, Epicurean, and more
We'll announce each month's winner on social media and through email, so stay tuned.
ENTER ONCE FOR A CHANCE TO WIN
Yoder Smokers YS640s Pellet Grill on a competition Cart with Wire Shelves
Yoder Smokers Wood Fired Oven Accessory for the YS640
Ultimate Grilling Bundle 

YS640s Standard Cart Cover
Yoder Smokers 36X48 Grill Mat
3 GrillGrates w/GrateTool
100lbs. BBQr's Delight Hickory Pellets
Yoder Smokers Half-Depth Shelf
Yoder Smokers Cast Iron Griddle

2023 ATBBQ Honey Chipotle Deluxe Turkey Kit
ATBBQ Pan & Jerky Rack
Cangshan Knives ATBBQ Essentials Knife Kit
5 Bags of Royal Oak Charcoal Pellets + Apparel Pack Including A Hoodie and Hat
Epicurean Cutting Board
Fireboard Spark Thermometer
Creekstone Farms $500 Gift Card
A trip to ATBBQ to cook their favorite recipe with Chef Tom that will post to our channel
Yoder Smokers YS480s Pellet Grill on a Standard Cart with Wire Shelves
GrillGrates Grill Grate Kit
2023 ATBBQ Honey Chipotle Deluxe Turkey Kit    
ATBBQ Pan & Jerky Rack
Cangshan Knives ATBBQ Essentials Knife Kit
5 Bags of Royal Oak Charcoal Pellets + Apparel Pack Including A Hoodie and Hat
Yoder Smokers 4-Pack Flavor Kit
Epicurean Cutting Board
Creekstone Farms $250 Gift Card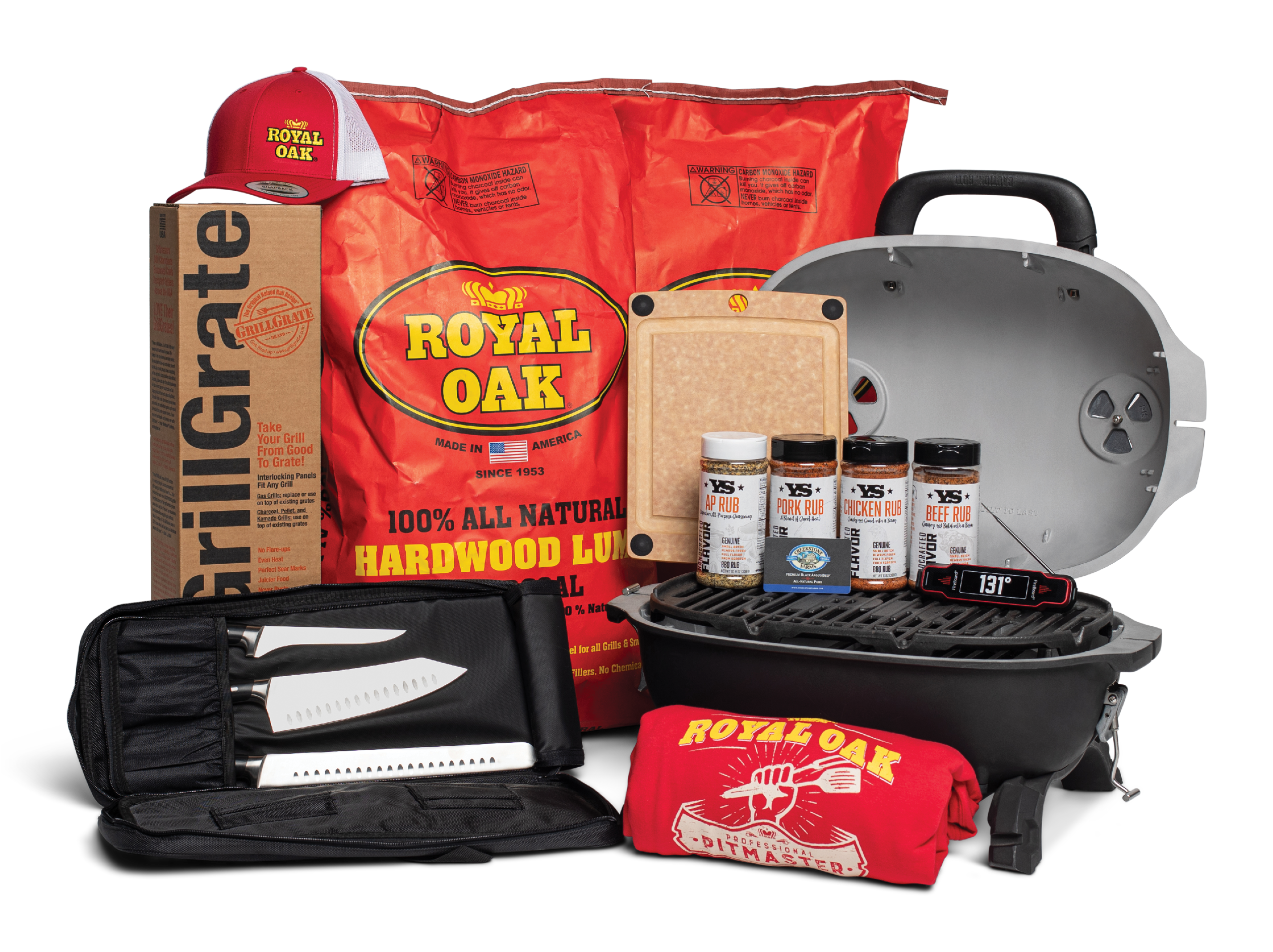 PKGO Portable Charcoal Grill

PKGO Grill Grate Kit

Royal Oak 2-bags charcoal

+ Hoodie and Hat

Epicurean All In One Series

Cutting Boards

ATBBQ Essentials Knife Set

Yoder 4-Pack Flavor Kit

Fireboard Spark

$250 Creekstone Farms Gift Card