Yoder Smokers YS640 Built-In Pellet Grill Cover with Shelf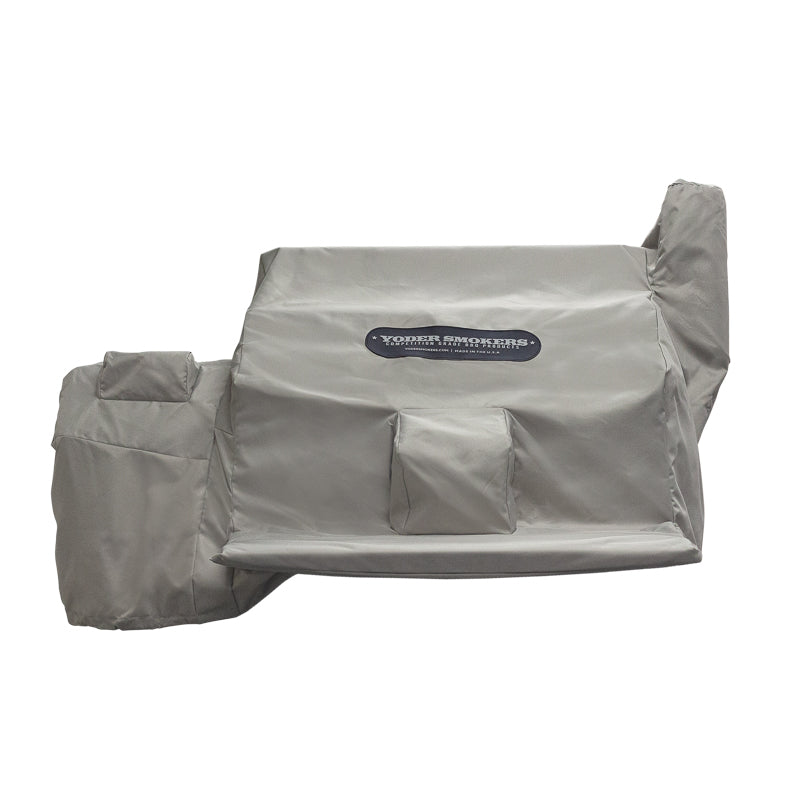 Yoder Smokers YS640 Built-In Pellet Grill Cover with Shelf
Product Details
Original Price:
Current Price:
$249.00
Additional Information
This heavy-duty custom fit cover from Yoder Smokers is designed to fit the Yoder Smokers YS640 Built-In Pellet Grill. Snaps fasten around the bottom with tension chord banding to tighten and keep out rain and snow. The air ventilation patch allows wind to pass through the grill naturally while protecting your grill from the elements. The chimney stack will need to be turned down to accommodate the cover. It installs quickly and easily making it a hassle-free way to protect your investment from the elements.
Features
Fits YS640s built-in pellet grills
Choose from left side hopper or right side hopper configuration
Choose from a cover that fits over the front shelf OR one that is made for a model with no front shelf
Water-resistant
Snaps and tension cord banding keep cover in place
Heavy tan fabric with water-resistant lining
Vented to prevent moisture build-up
Customer Reviews & Questions
Need Help?
Our experts are here to guide you through your purchase.