In the past 40 years, Castelle has earned the position of the premier brand in luxurious outdoor furniture. Castelle leads the competition with their artisan-inspired designs, relentless commitment to quality , and unparalleled comfort. Hand manufactured one piece at a time by trained craftsmen and artisans, this furniture is built to be a true heirloom product that you and loved ones will enjoy indefinitely. With thirty-five exquisite collections in contemporary, transitional, traditional, lodge, and other popular designs, Castelle is sure to have a collection to perfectly fit your style. World class quality, comfort and selection – that's Castelle.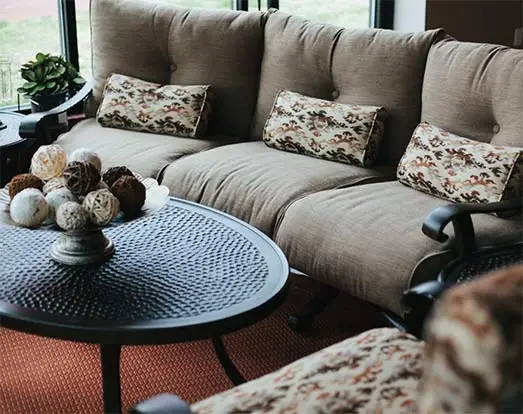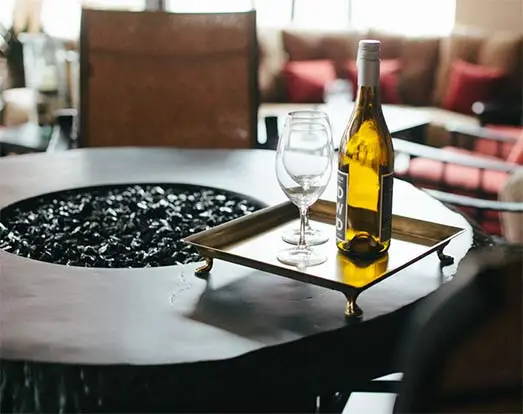 Hanamint outdoor furniture offers quality comfort at a great price. Whether your style leans toward Old World tradition, classic elegance, or contemporary balance, Hanamint has a collection to suit. No matter what collection you choose, you will enjoy carefully constructed and finished furniture made to withstand the elements for many years. One of Hanamint's greatest qualities is flexibility. Many of the collections offer flexible seating configurations so that you can build the furniture to fit your space exactly. Plus, there are endless cushion options – many of which we have in stock. Create the outdoor area you love with Hanamint outdoor furniture..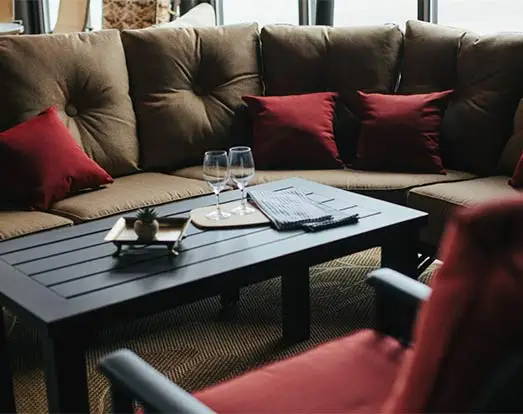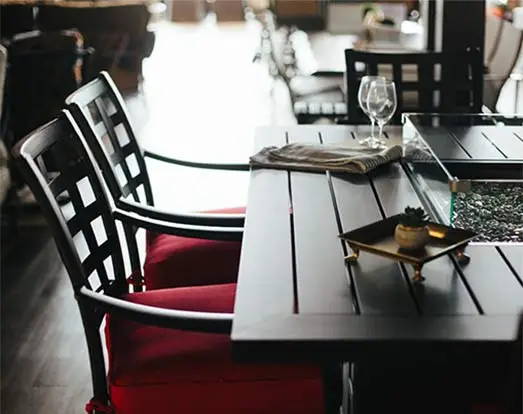 With over 140 years of crafting award-winning outdoor furniture, Woodard has a history of excellence that yields furniture intended to last well into the future. Made in the U.S.A., Woodard is known for providing the highest quality value for domestically manufactured outdoor furniture. With a wide selection in frames, finishes, fabrics, and table design, you can customize your Woodard outdoor furniture to fit your space and suit your style.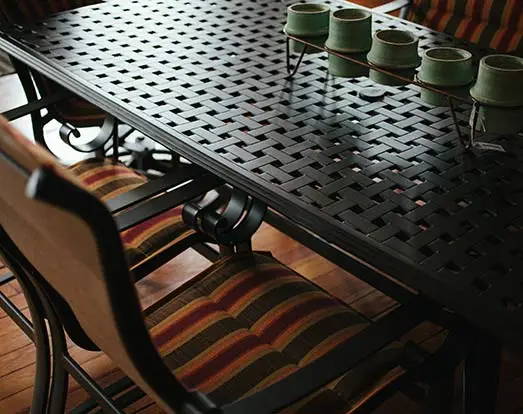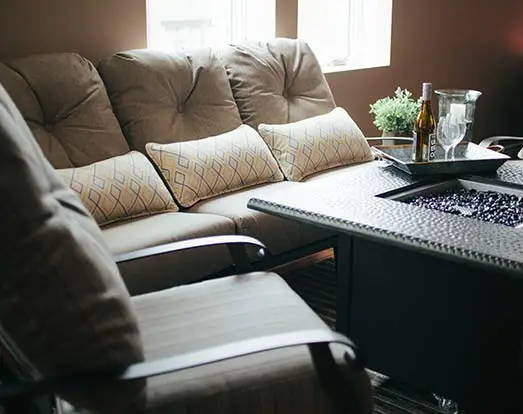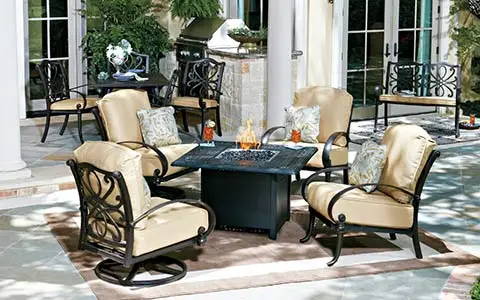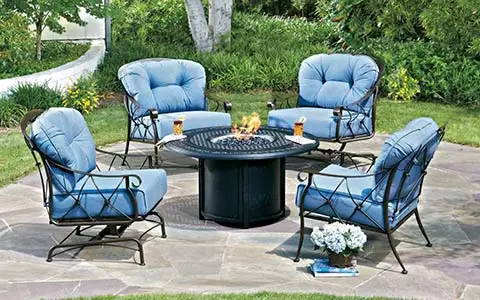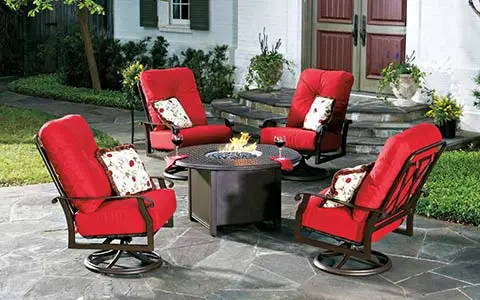 ---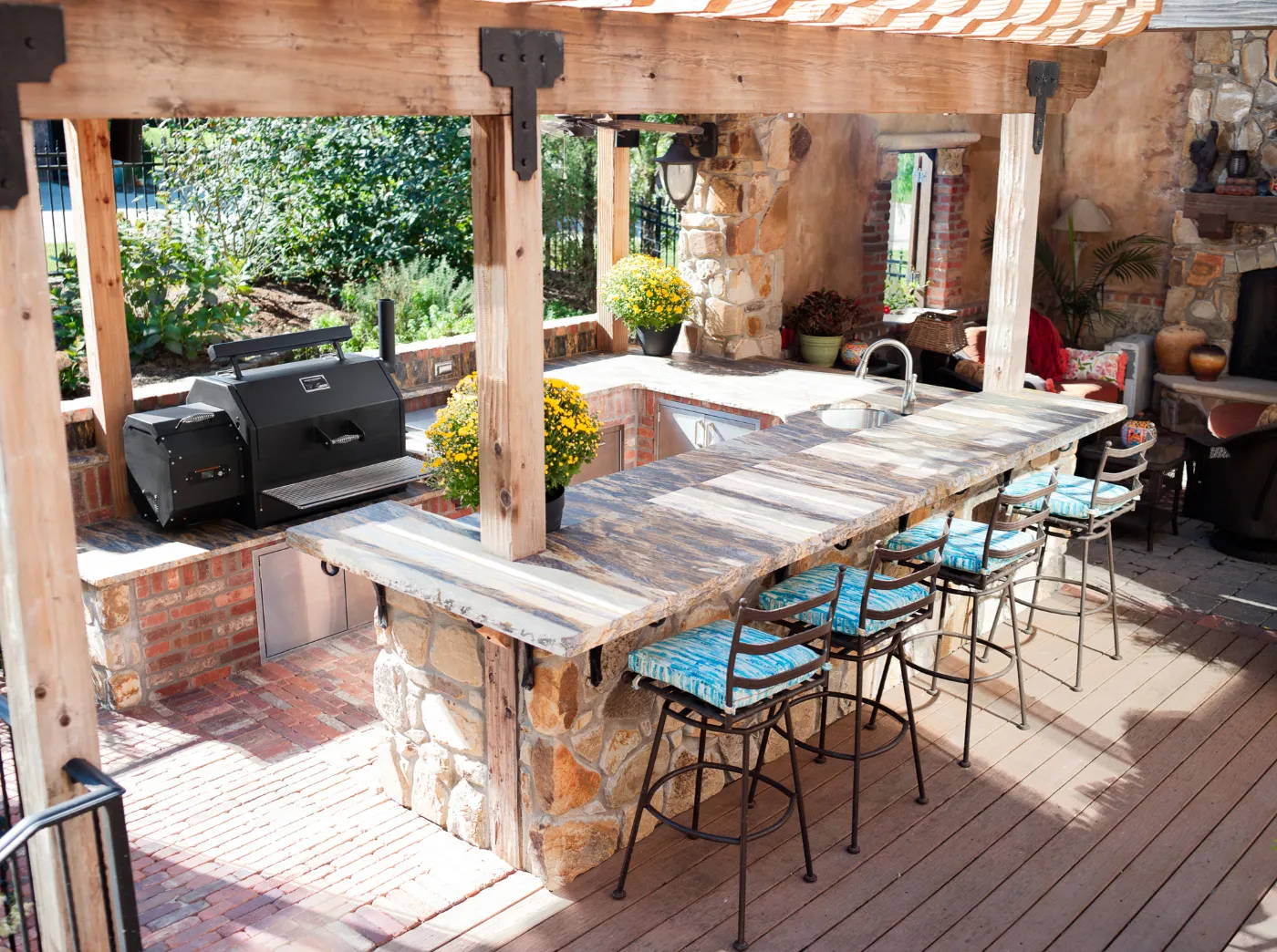 RUSTIC U-SHAPED OUTDOOR KITCHEN WITH CUSTOM PERGOLA
MODERN FARMHOUSE SINGLE WALL OUTDOOR KITCHEN
MODERN SINGLE WALL OUTDOOR KITCHEN
COMPACT GRILL STATION WITH STORAGE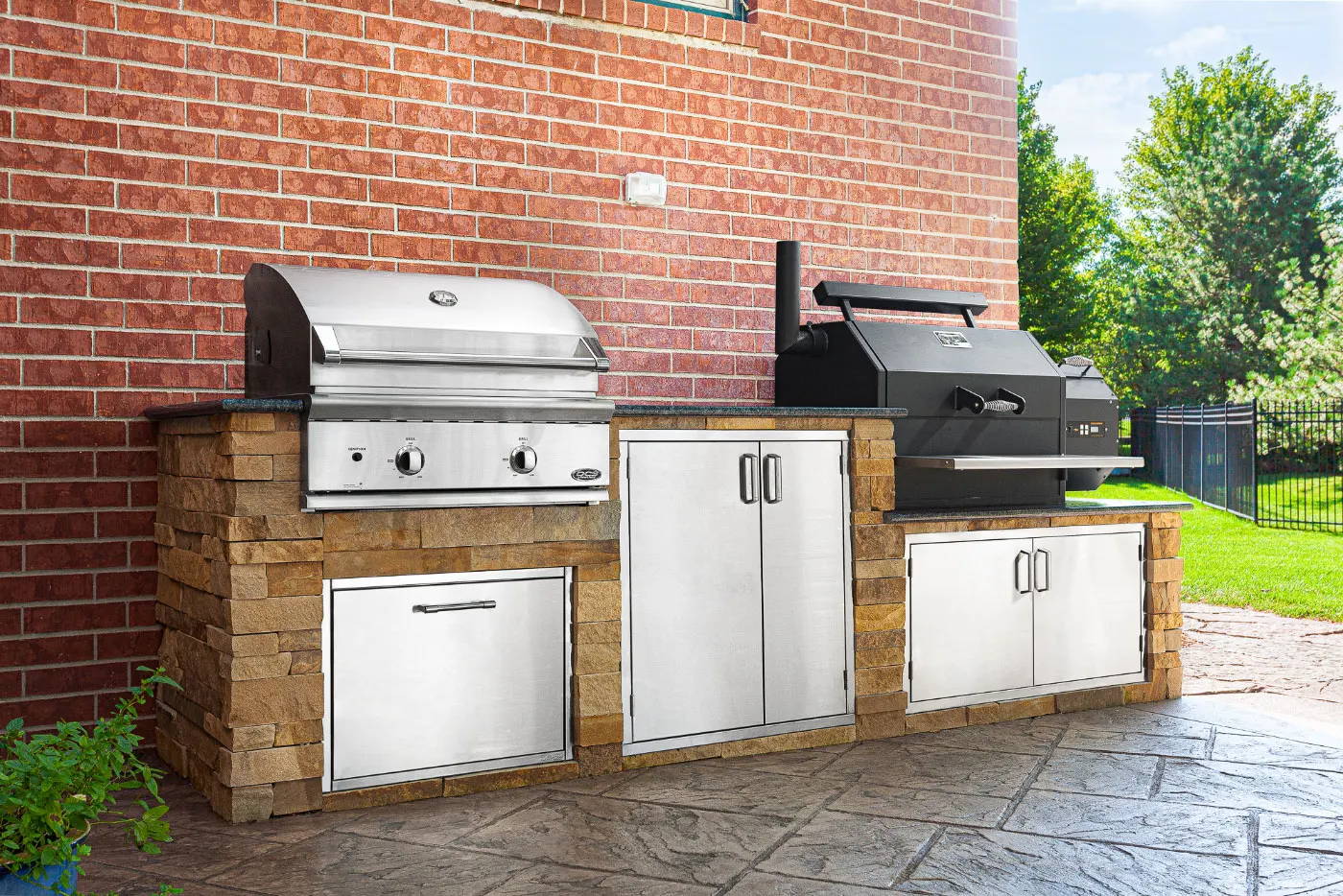 SINGLE WALL OUTDOOR KITCHEN WITH STORAGE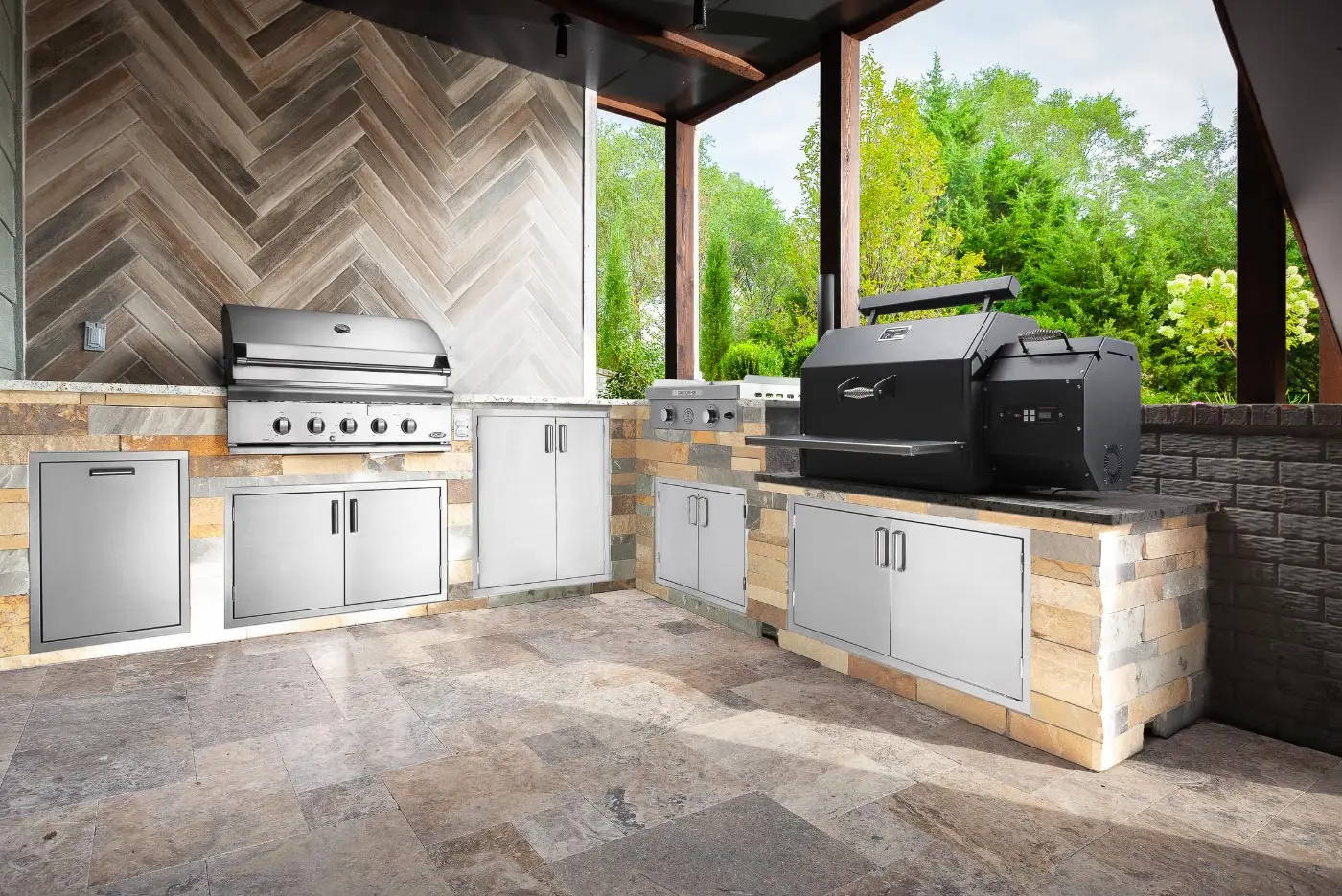 UNDER-DECK L-SHAPED KITCHEN WITH EXTRA STORAGE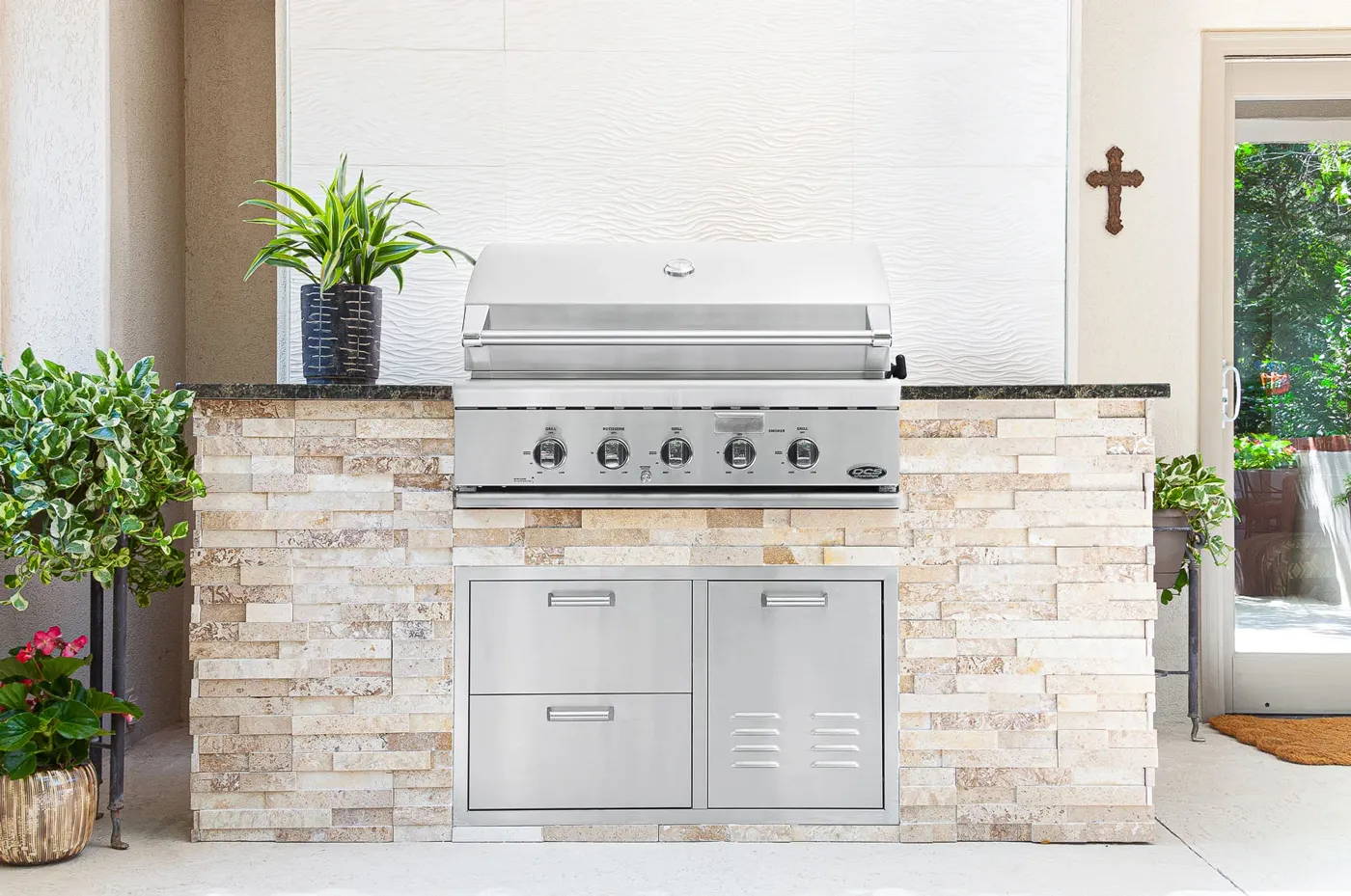 MODERN FARMHOUSE 8' COOKING STATION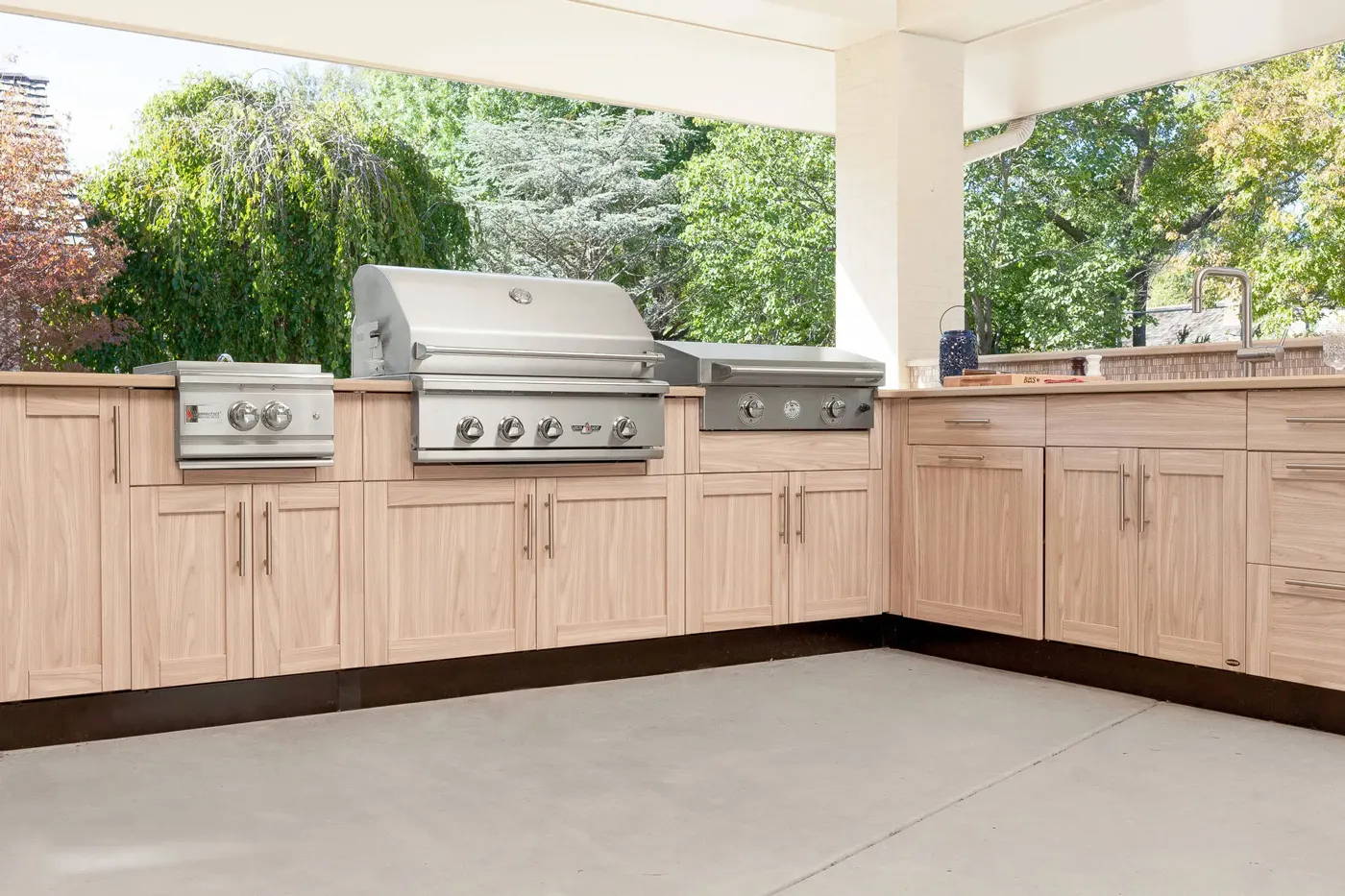 L-SHAPED COOKING & ENTERTAINING CENTER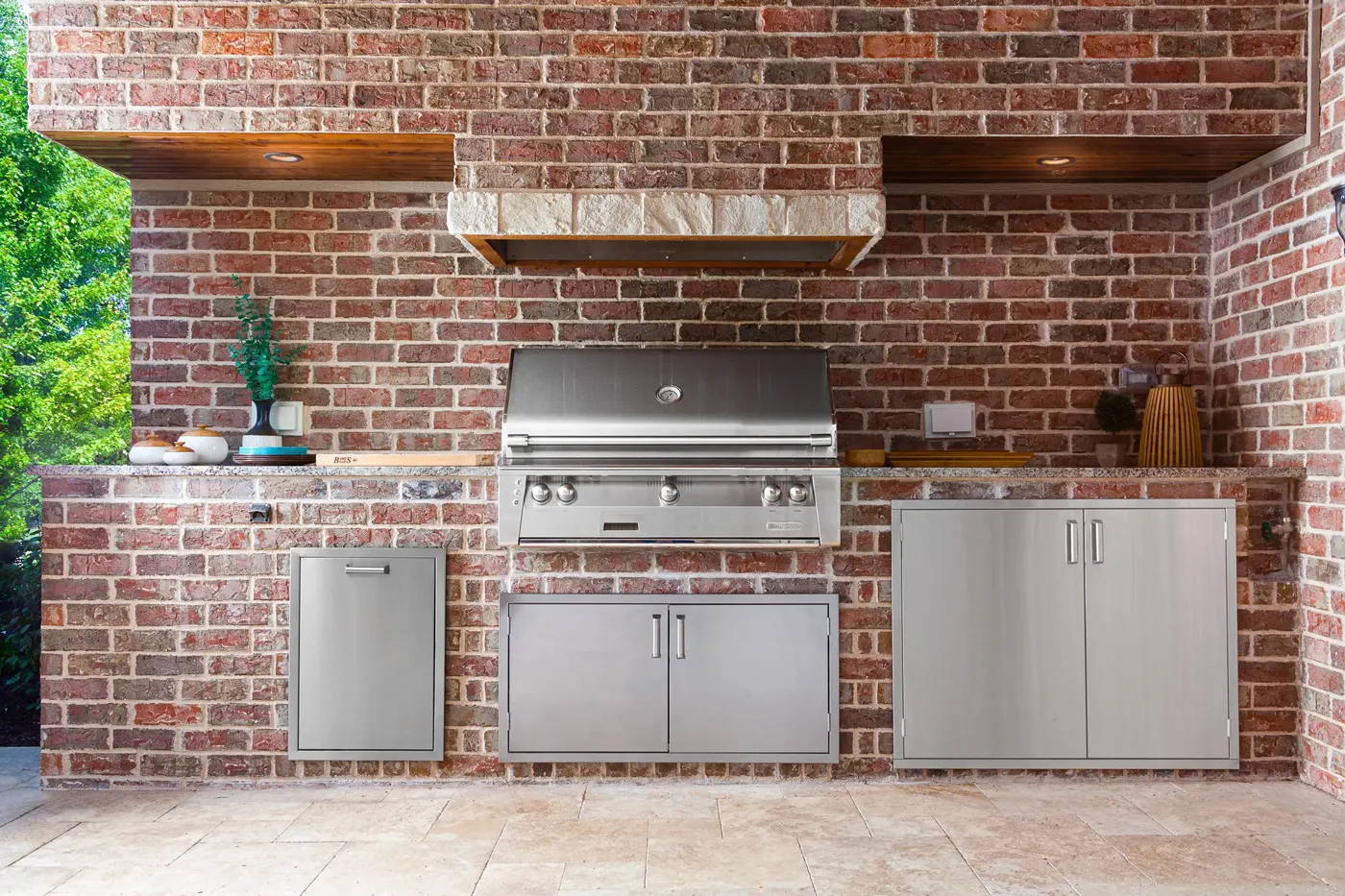 EFFICIENT SINGLE WALL GRILLING CENTER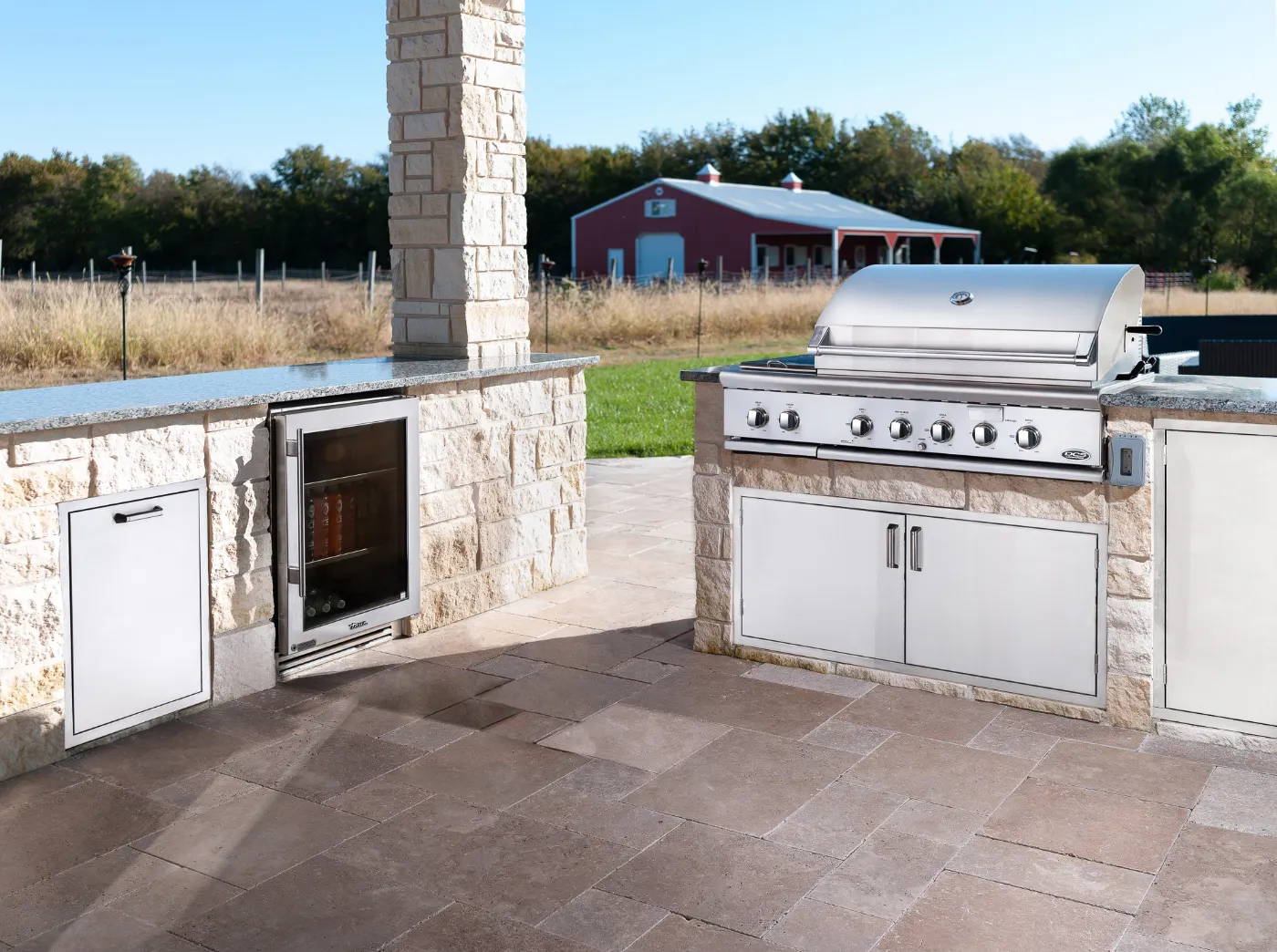 ULTIMATE POOL-SIDE COOKING & ENTERTAINING OASIS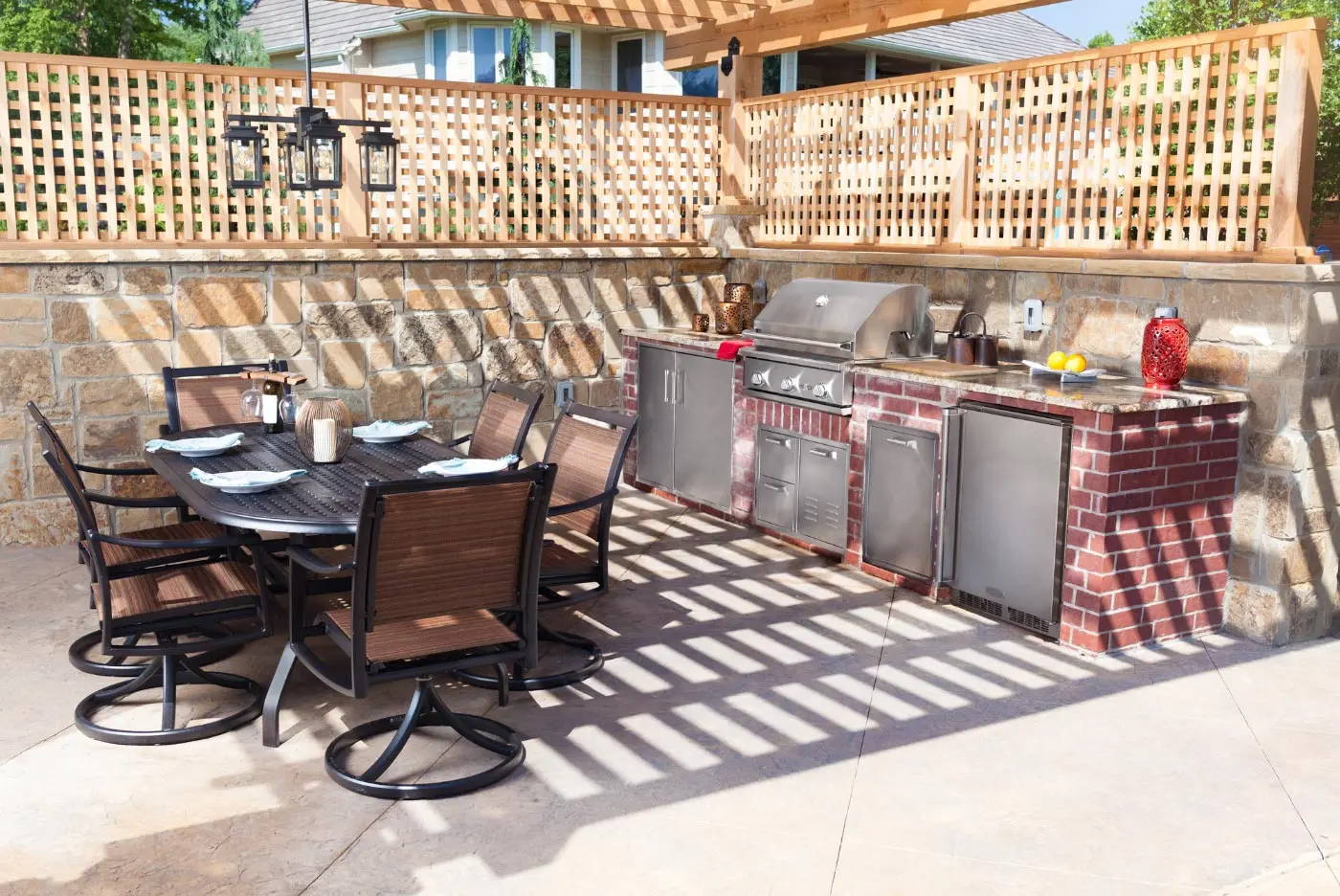 SINGLE WALL GRILLING & ENTERTAINING STATION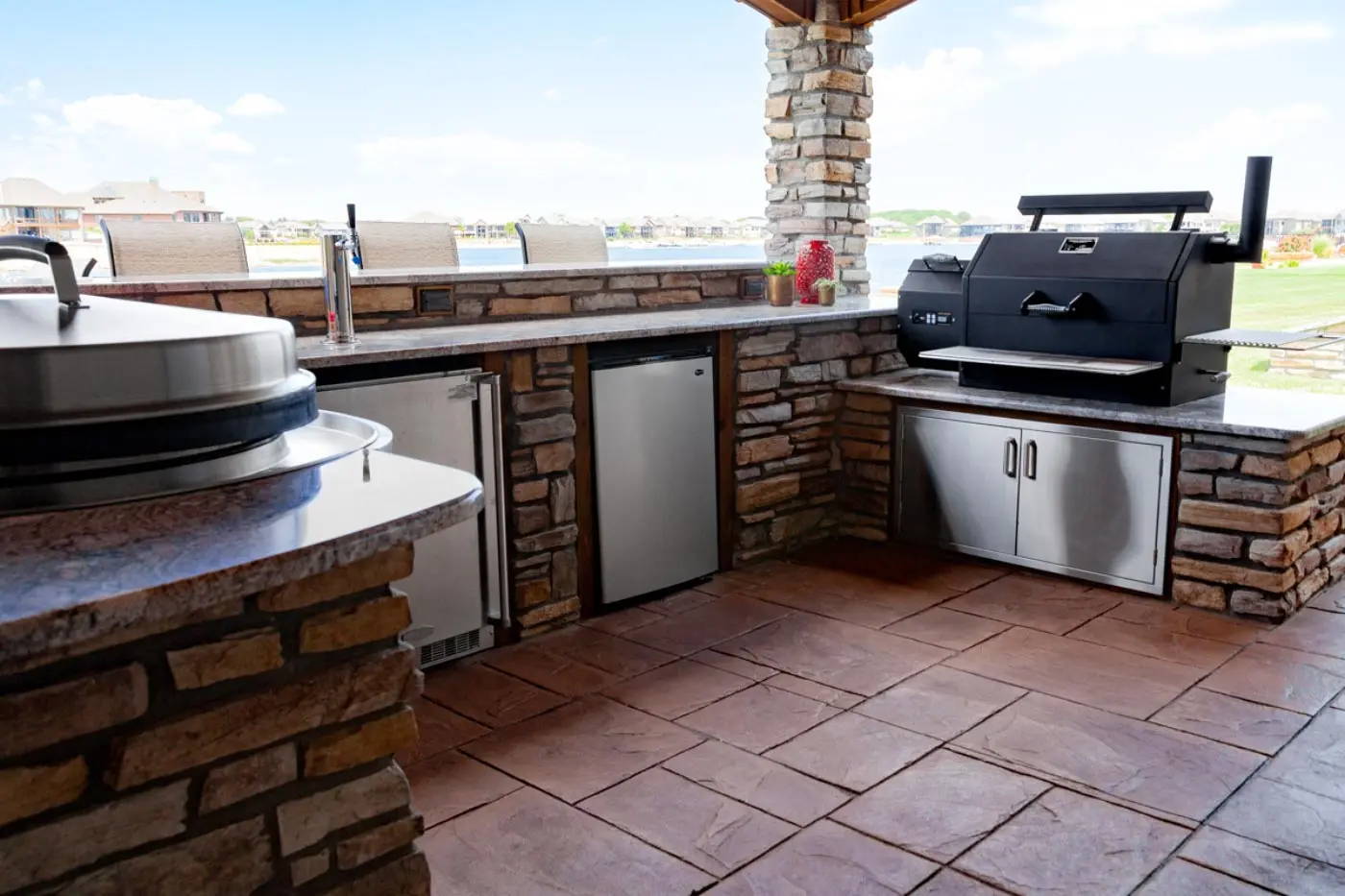 U-SHAPED COOKING & ENTERTAINING CENTER WITH LAKE VIEWS