Are you tired of having to constantly run back and forth from your indoor kitchen to your outdoor entertaining space? Say goodbye to that hassle and hello to the convenience and style of a straight outdoor kitchen!
With a straight outdoor kitchen, you can transform your backyard into a fully functional and stylish cooking and entertaining space. Whether you're hosting a barbeque, birthday party, or just enjoying a relaxing evening with family and friends, a straight outdoor kitchen will make your outdoor experience even more enjoyable.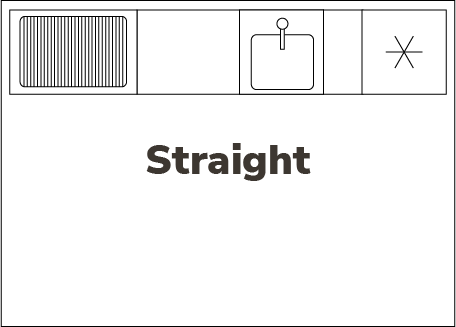 Yoder Smokers YS480s Built-In Pellet Grill, Left-Hand Hopper - $2,579.00
Component Total - $2,948.00
• Custom ATBBQ Frame, 4' -

$999.00
Total with Frame - $3,947.00
This type of outdoor kitchen is designed with simplicity and functionality in mind. It features a straight line of cabinetry and countertop space, allowing you to have all the essential appliances and tools right at your fingertips. From grill to sink, refrigerator to storage, everything you need to cook and entertain is within arm's reach.
Plus, with a wide range of materials, finishes, and styles to choose from, you can easily customize your straight outdoor kitchen to match the look and feel of your home and outdoor space. Whether you prefer a modern, contemporary style or a more traditional look, there's a design that's perfect for you.
So why settle for a basic backyard when you can have a stunning and functional outdoor kitchen? Invest in a straight outdoor kitchen today and start enjoying the ultimate outdoor entertaining experience!
Bring your culinary skills outside with an outdoor kitchen! Imagine being able to cook, entertain, and dine al fresco with family and friends, all while enjoying the beautiful weather. With an outdoor kitchen, this dream can become a reality.