Wusthof Gourmet 7" Nakiri Knife, Hollow Edge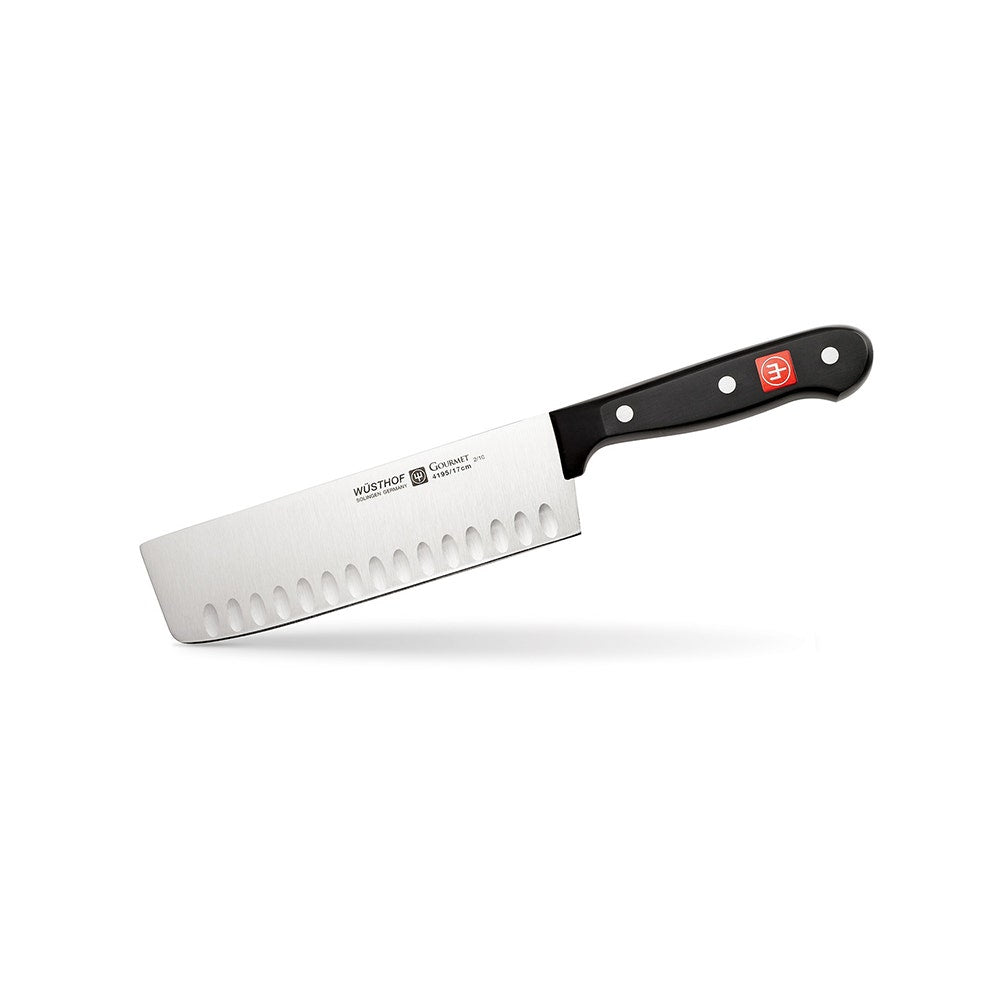 Wusthof Gourmet 7" Nakiri Knife, Hollow Edge
Product Details
Original Price:
Current Price:
$100.00
Additional Information
This knife allows cooks to effortlessly prep a wide array of fresh produce, including starchy vegetables like potatoes, which tend to stick to a knife's blade.
The Gourmet 7" Hollow Edge Nakiri Knife is designed with a thinner blade than the traditional cleaver, at a 10° cutting edge, and features a long straight edge. The hollow edge is crafted with evenly spaced vertical indentations, which create small air pockets between the blade and the food. These small air pockets gently push food off the blade and reduce friction and drag.
Gourmet laser-cut knives are crafted in the company's factory in Germany. Well-balanced and durable, Gourmet knives are made of high-carbon stainless steel. Gourmet knives feature a new handle design made of a highly durable synthetic material "Polyoxymethylene (POM)" which has a tighter molecular structure to resist fading and discoloration.
Customer Reviews & Questions
Need Help?
Our experts are here to guide you through your purchase.