Wusthof Universal Manual Knife Sharpener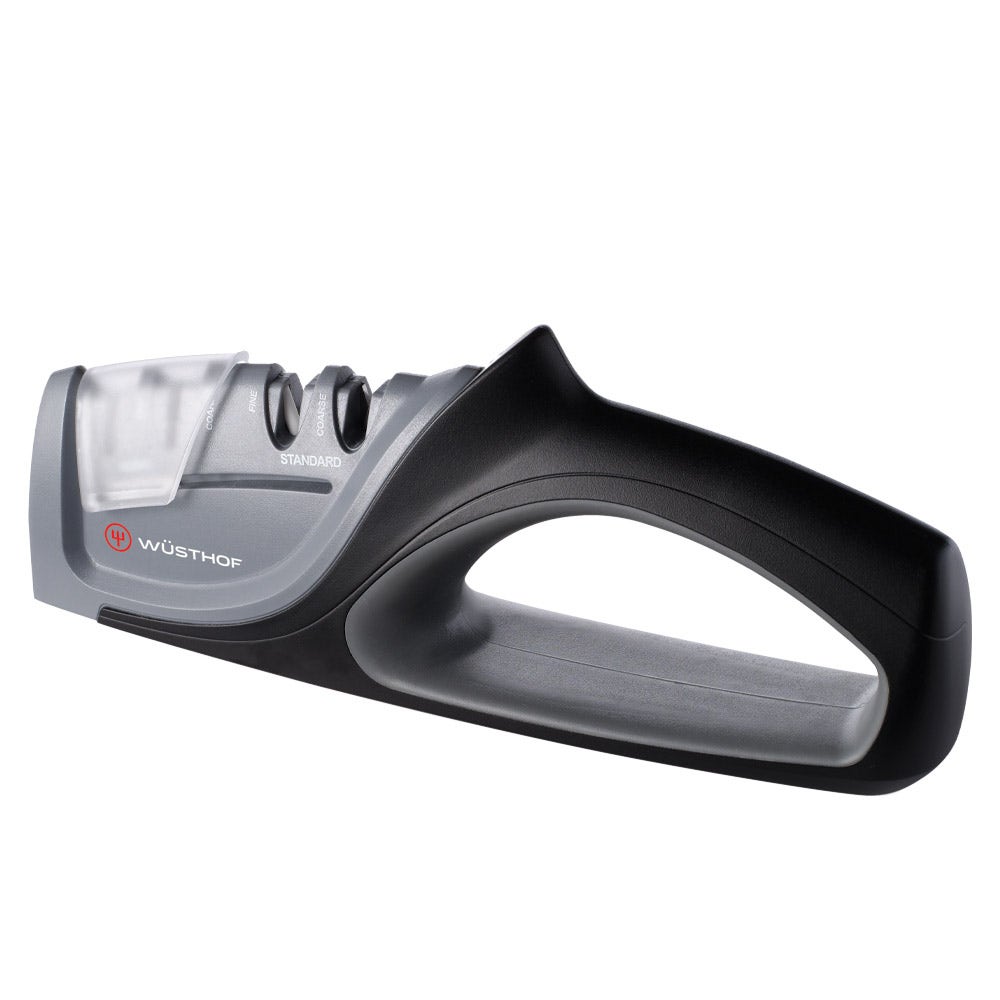 Wusthof Universal Manual Knife Sharpener
Product Details
Original Price:
Current Price:
$35.00
Ships Internationally
Additional Information
Keeping your knives sharp is key when cooking. How often you use your knives will tell you how often they need to be sharpened, and for those who want to keep their knives sharp on a budget the Wüsthof Universal Knife Sharpener is the perfect tool for the job.
The first thing you'll notice about this knife sharpener is that it has what looks like four stages, but what you are really looking at is a 14º Standard Stage for Wüsthof's PETec European style knives and a 10º Asian Stage for their Asian style knives.
There are two stages to each of these a carbide course stage that will sharpen and set a new edge and a ceramic fine stage which hones and polishes the knife. If you find that your knife is a little dull and not cutting as well as the day you got it we recommend pulling it through the fine stage a few times to simply hone the edge. Depending on how long it has been since you have maintained your edge, this will be all your knife needs for daily use.
As the edge continues to wear down you may find that the fine stage is not able to keep the knife sharp, and you will need to pull the knife through the coarse stage to reset the edge and then hone it again with the fine stage.
Lastly, the fine stage can be used to keep serrated and scalloped knives sharp as well. Never pull a serrated or scalloped blade through the coarse stage.
If you have any questions about Wüsthof knives or accessories don't hesitate to get in touch with our team at 316-440-3950 or email us at info@atbbq.com.
Features
Sections for sharpening both Asian and European knives
Can sharpen serrated and scalloped edges (use fine stage only)
Soft grip handle to keep the sharpener steady while in use
Clean after each use with a damp cloth, do not rinse with water
Carbide/course stage quickly sets an edge
Ceramic/fine stage hones and finishes the edge
Customer Reviews & Questions
Need Help?
Our experts are here to guide you through your purchase.