Twin Eagles 42" Grill Cover for Freestanding Grill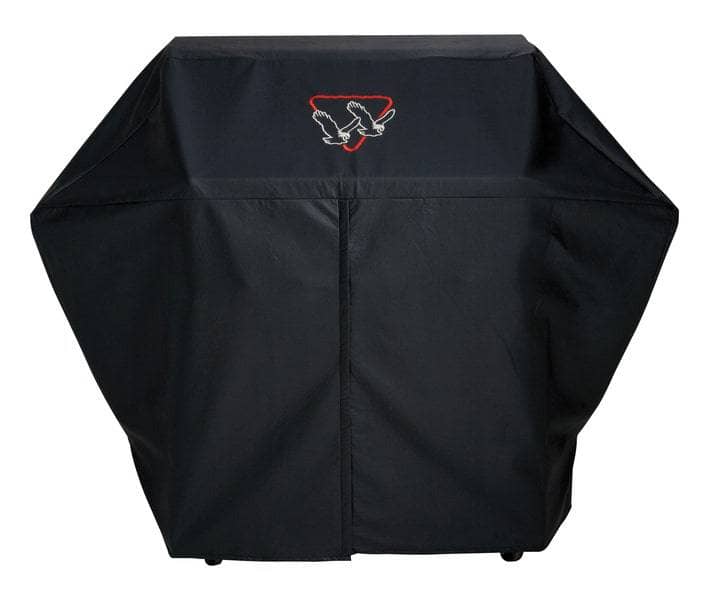 Twin Eagles 42" Grill Cover for Freestanding Grill
Product Details
Original Price:
Current Price:
$339.00
Additional Information
A high quality and superior grill cover which is suitable for protecting your Twin Eagles 42" gas grill from harsh weather conditions when it is exposed in high risk areas. Designed to protect your expensive investment, this Twin Eagles grill cover is constructed from high strength vinyl materials which provide all-weather resistant properties making it perfect for use in exposed and changing weather conditions.
Lightweight in design, this grill cover can easily be placed on or taken off your outdoor grill with ease before and after cooking. It features a soft interior design that can easily protect your Twin Eagles 42" grill from damage and scratches which may be inflicted on the fine stainless steel finish when it is moved across the grill.
Complete with a black colored appearance, this Twin Eagles 42" grill cover can really provide a professional and attractive look which is complementary to your outdoor kitchen when your Twin Eagles grill isn't in use. It is user-friendly, and offers an easy to clean design which helps to keep your cooking area clean and tidy time and time again for added food safety when entertaining guests.
Features
Black in color
Vinyl material construction
Soft interior padding
Suitable for the 42" Twin Eagles Gas Grill
TWIN EAGLES
Created from many years of experience, the Twin Eagles range was first introduced to the world in 2005 by award-winning Dante Cantel, a professional gas engineer. Dante reinvented what it means to own a true outdoor kitchen with his range of refined and perfected products which promote exceptional design, powerful performance and strong construction. Now a household name amongst gas grills, other products are no match for a Twin Eagles grill because of their incredible grilling performance.
Customer Reviews & Questions
Need Help?
Our experts are here to guide you through your purchase.