Twin Eagles 30" Warming Drawer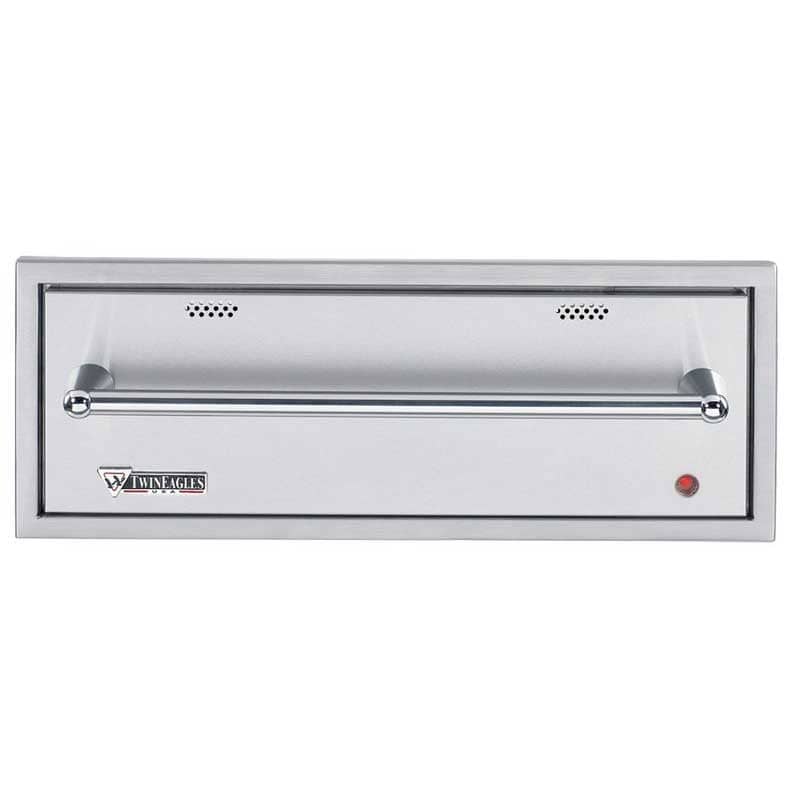 Twin Eagles 30" Warming Drawer
Product Details
Original Price:
Current Price:
$1,839.00
Made in the USA
Additional Information
There is nothing worse while entertaining guests to find that all of your food keeps going cold. With the Twin Eagles 30" Warming Drawer, you can easily solve this problem and keep all your food warm each and every time throughout the day or night. This Twin Eagles 30" Warming Drawer comes constructed with high strength stainless steel which is designed to promote exceptional strength and high heat resistance for long term warming. It also features a sleek and professional appearance which can easily match in with your surrounding decor beautifully for that extra professional touch to your entertainment area.
Designed with a thermostatic temperature control, this warming drawer is able to promote easy temperature control to set it as needed to heat all sorts of food including lasagna, casserole trays, bread, and more. Featuring an indicator light, this warming draw is able to notify when it is in use and turned on for added safety and energy saving. Featuring steamer racks and 2 half sized steamer pans and lids, this warming drawer is highly versatile when looking to keep something warm.
Featuring humidity control ventilation, this warming unit is capable of easily regulating the humidity level while offering perfect control over the temperature from 60°F to 220°F. Approved for both indoor and outdoor use, this Twin Eagles 30" Warming Drawer is great for any entertainment session, and is perfect for allowing food to stay warm without drying out. Also great for warming towels and defrosting food, this warming drawer is perfect for many applications for added convenience and superior use.
Twin Eagles 30" Warming Drawer Features:
Stainless steel construction
Thermostatic temperature control
Indicator light
Two half-sized steamer pans with lid
Steam racks
Humidity control vents
Controls temperature from 60°F to 220°F (15°C to 104°C)
120 volt electric cord included
Approved for indoor/outdoor use
32.0" Wide, 14.0" Tall, 27.0" Deep
70.0 Pounds
Model Number: TEWD30-C
TWIN EAGLES
Created from many years of experience, the Twin Eagles range was first introduced to the world in 2005 by award-winning Dante Cantel, a professional gas engineer. Dante reinvented what it means to own a true outdoor kitchen with his range of refined and perfected products which promote exceptional design, powerful performance and strong construction. Now a household name amongst gas grills, other products are no match for a Twin Eagles grill because of their incredible grilling performance.
Customer Reviews & Questions
Need Help?
Our experts are here to guide you through your purchase.