Twin Eagles 30" Grill Cover for Built-in Grill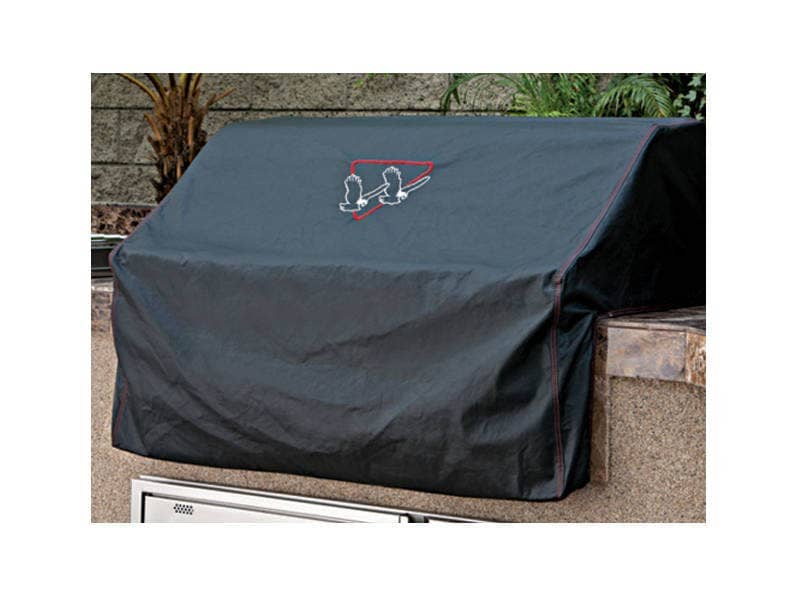 Twin Eagles 30" Grill Cover for Built-in Grill
Product Details
Original Price:
Current Price:
$199.00
Additional Information
Protecting your investments is always important, especially when it comes to your outdoor Twin Eagles 30" Gas Grill. The Twin Eagles 30" Grill Cover For Built-In Grill (VCBQ30) is a high strength and user-friendly outdoor grill cover which is designed to easily protect your Twin Eagles grill from damage when not in use.
This Twin Eagles grill cover features a vinyl material construction which promotes all weather resistant properties which can handle all types of weather conditions. 
Featuring a lightweight design, this Twin Eagles Grill Cover is able to promote easy placing on and taking off when you are ready to barbecue. It comes with a solid construction which won't fall apart when used time and time again to protect your gas grill within your entertainment area. This grill cover is designed to be used for built-in grills which are integrated into their outdoor kitchen setup and comes complete with a black colored appearance for added style and a professional look when your grill in not in use.
Features
Vinyl Material
Black Color
Suitable for 30" Built-in Twin Eagles Gas Grills
All-weather resistant
TWIN EAGLES
Created from many years of experience, the Twin Eagles range was first introduced to the world in 2005 by award-winning Dante Cantel, a professional gas engineer. Dante reinvented what it means to own a true outdoor kitchen with his range of refined and perfected products which promote exceptional design, powerful performance and strong construction. Now a household name amongst gas grills, other products are no match for a Twin Eagles grill because of their incredible grilling performance.
Customer Reviews & Questions
Need Help?
Our experts are here to guide you through your purchase.