Meat Mitch Whomp Stay Hot BBQ Sauce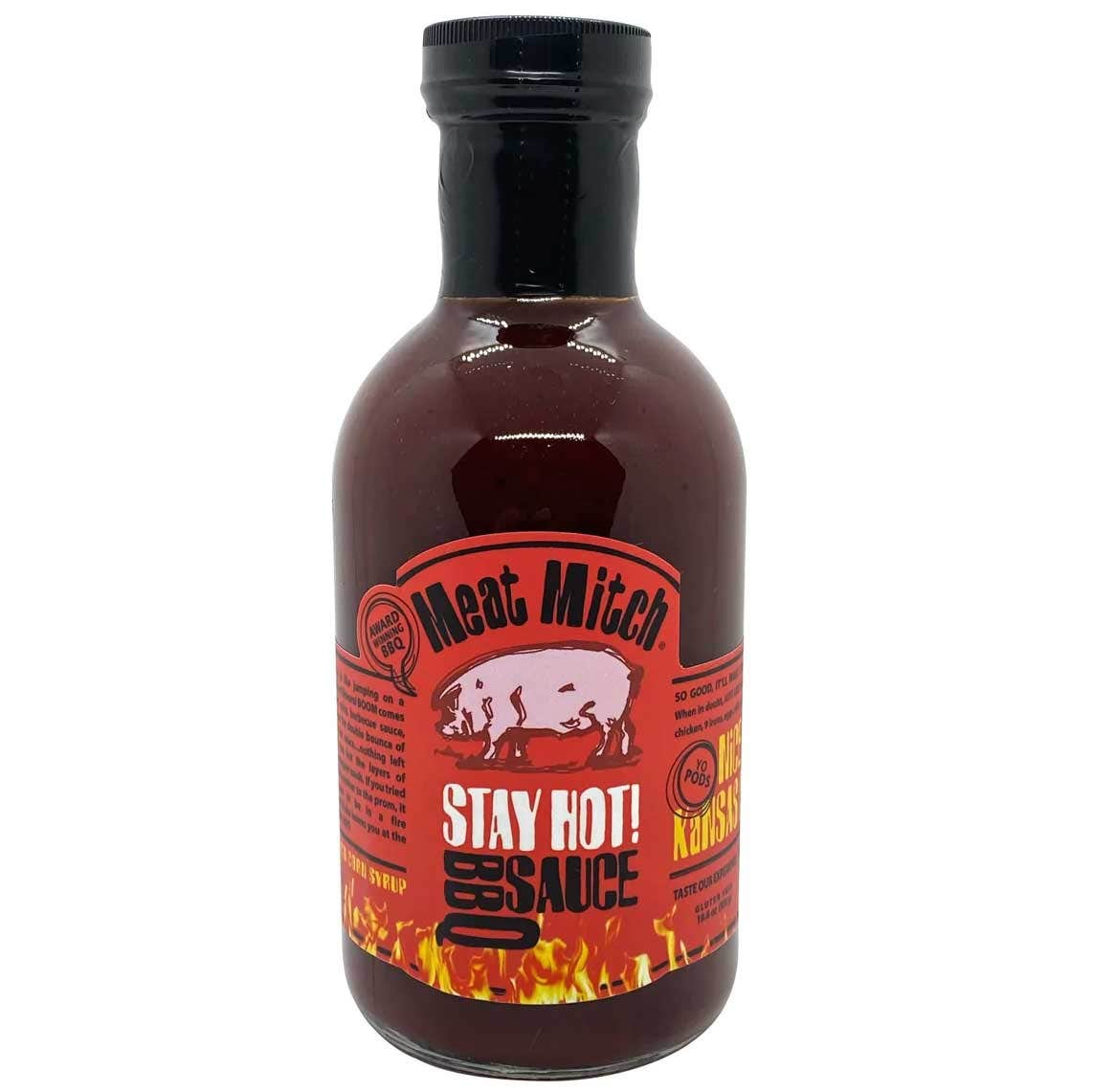 Meat Mitch Whomp Stay Hot BBQ Sauce
Product Details
Original Price:
Current Price:
$6.99
Additional Information
This sauce is like jumping on a trampoline of flavors! BOOM comes the sweet, spicy, barbecue sauce, BAM comes the double bounce of jalapeno hot sauce…nothing left to catch you but the layers of habanero pepper mash. If you tried to take this number to the prom, it would have to be in a fire truck! Gluten free and HFCS free.
Ingredients: Hot sauce (red pepper mash, white vinegar, salt, sodium alginate, red 40), brown sugar, tomato paste, water, white vinegar, apple cider vinegar, sugar, tomato paste (tomatoes, spices, natural flavors, citric acid), salt, worcestershire sauce (white vinegar, garlic molasses, onion, salt, sugar, water, tamarind, and spice), granulated garlic, granulated onion, cayenne pepper, molasses, vanilla extract (water, alcohol (35%), sugar, vanilla bean extractives), paprika, black pepper and spices.
Customer Reviews & Questions
Need Help?
Our experts are here to guide you through your purchase.