Kansas City Canning Co Giardiniera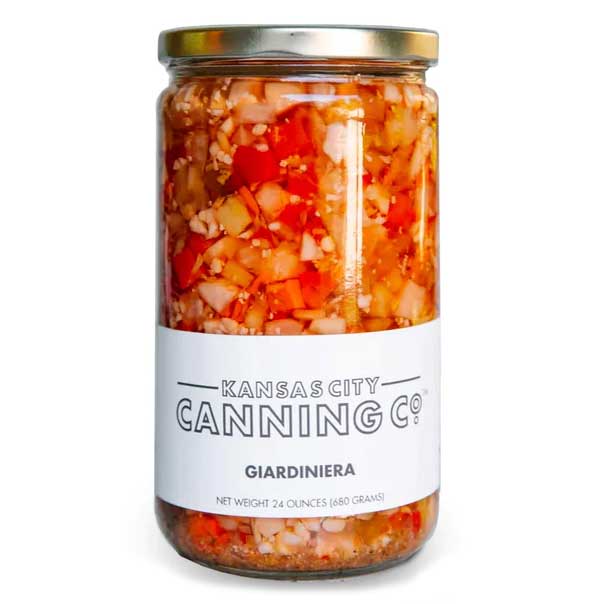 Kansas City Canning Co Giardiniera
Product Details
Original Price:
Current Price:
$14.00
Made in the USA
Additional Information
Popular Italian condiment made from pickled vegetables, and known for its zesty, flavorful profile. Includes a mix of cauliflower, radishes, celery, carrots, peppers, and garlic, all pickled in a tangy brine. Add it to sandwiches, hot dogs or salad. 24 oz.
Ingredients: Cauliflower, Carrots, Onion, Celery, Radishes, Jalapeno Peppers, Red Bell Peppers, Vinegar, Water, Garlic, Salt, Sugar, Less than 2% Calcium Chloride and Citric Acid
Customer Reviews & Questions
Need Help?
Our experts are here to guide you through your purchase.