One look at this L-shaped outdoor kitchen and it's obvious why the L is so popular. It creates a perfect work triangle so that the family grillmaster can move from the 42" Alfresco gas grill to the Yoder Smokers YS640 pellet grill to the storage and trash in between with quickness and efficiency.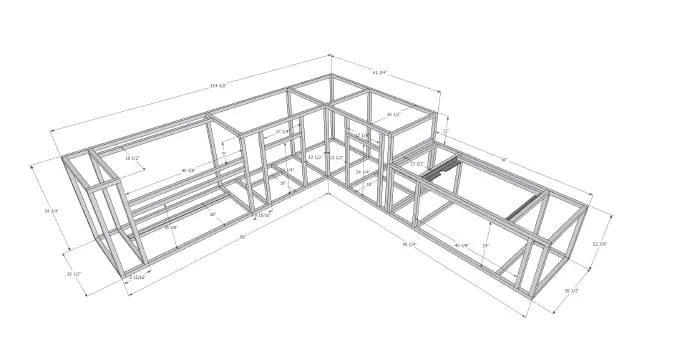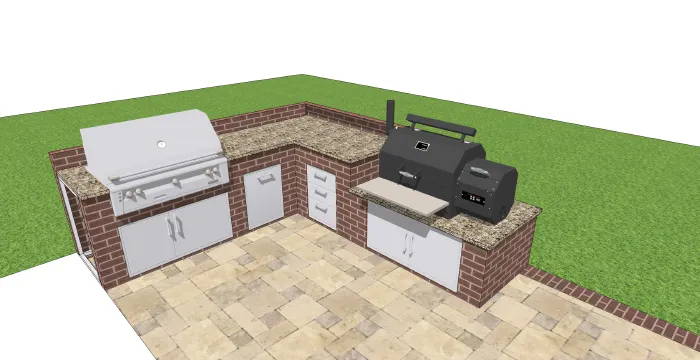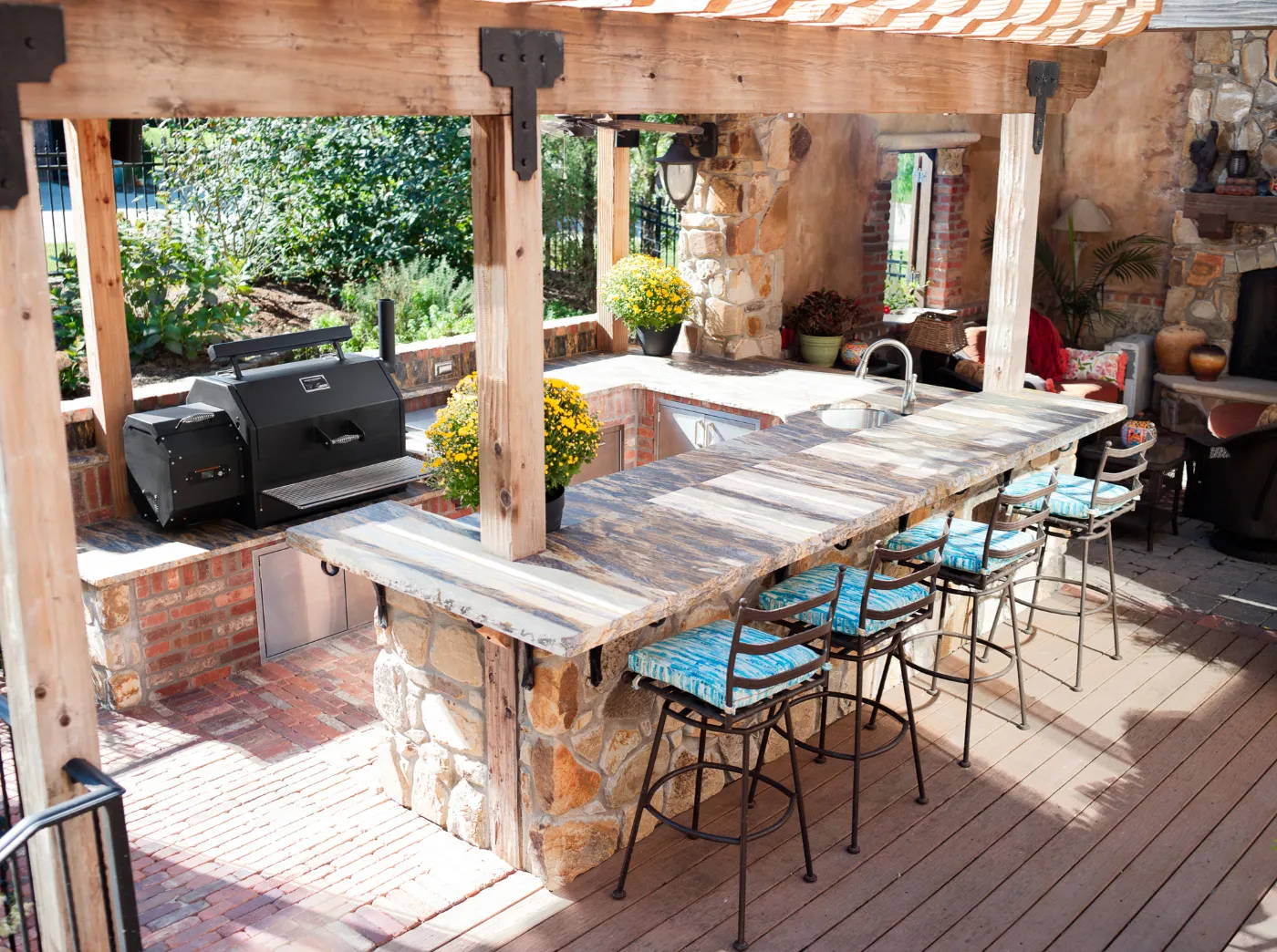 RUSTIC U-SHAPED OUTDOOR KITCHEN WITH CUSTOM PERGOLA
MODERN FARMHOUSE SINGLE WALL OUTDOOR KITCHEN
MODERN SINGLE WALL OUTDOOR KITCHEN
COMPACT GRILL STATION WITH STORAGE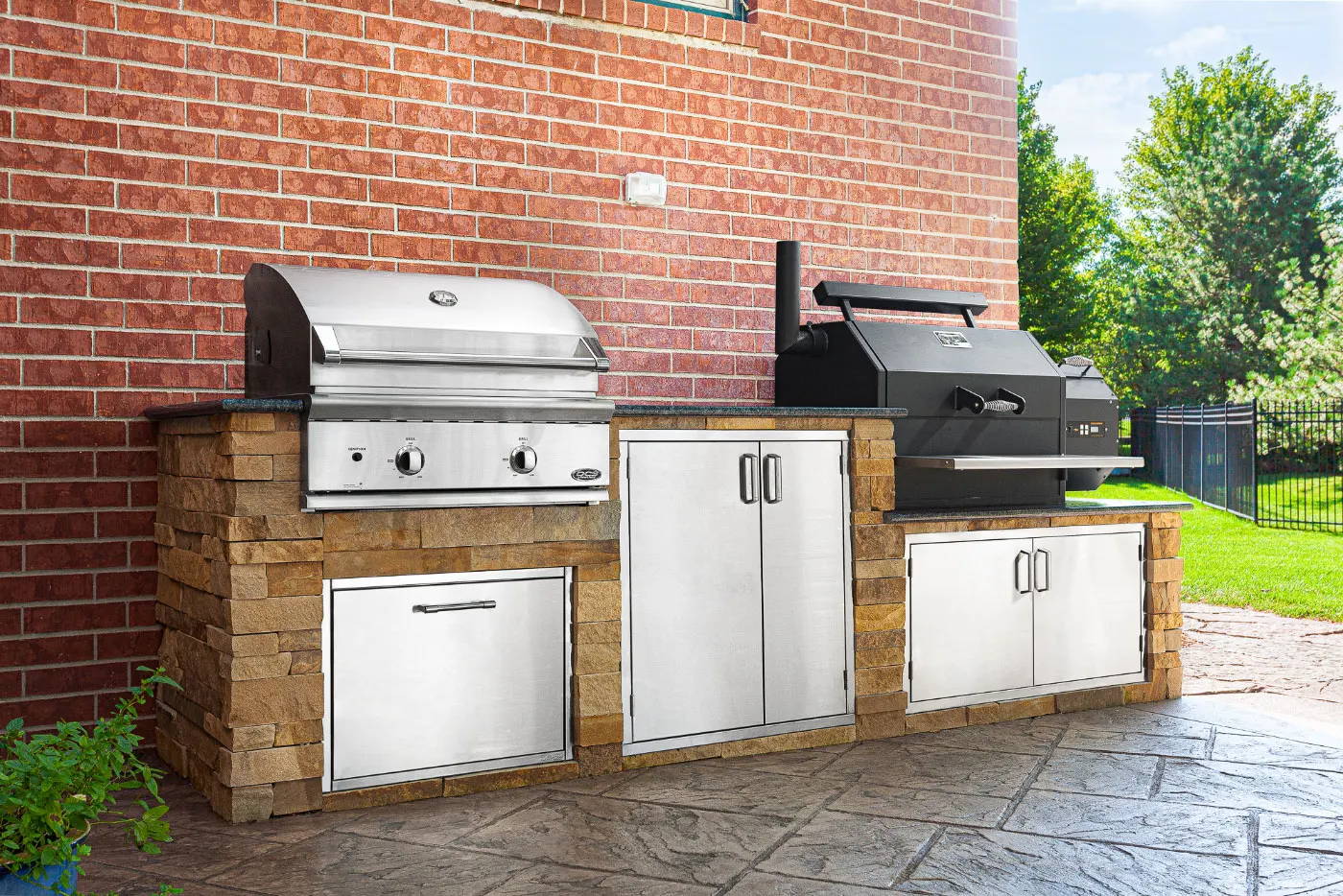 SINGLE WALL OUTDOOR KITCHEN WITH STORAGE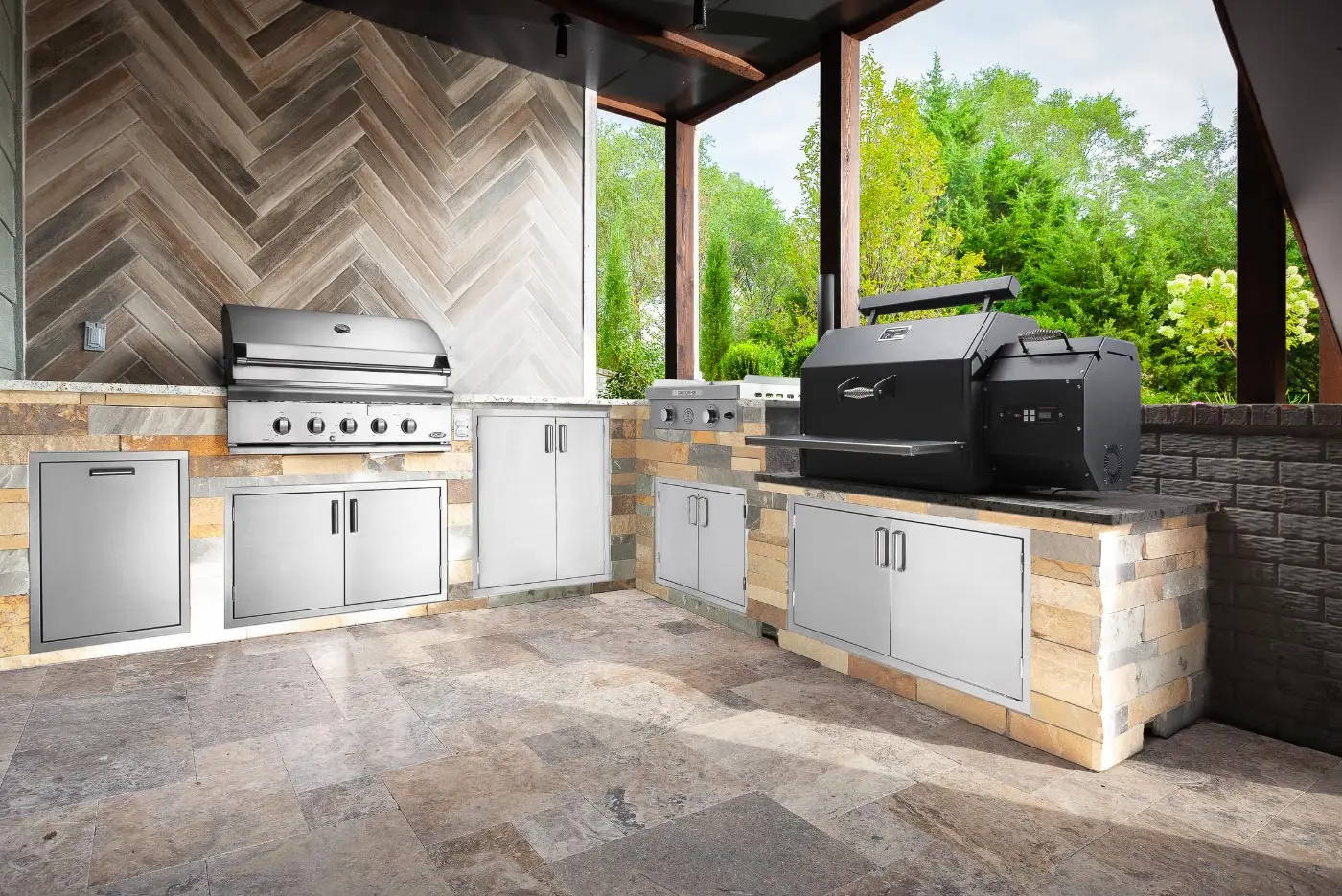 UNDER-DECK L-SHAPED KITCHEN WITH EXTRA STORAGE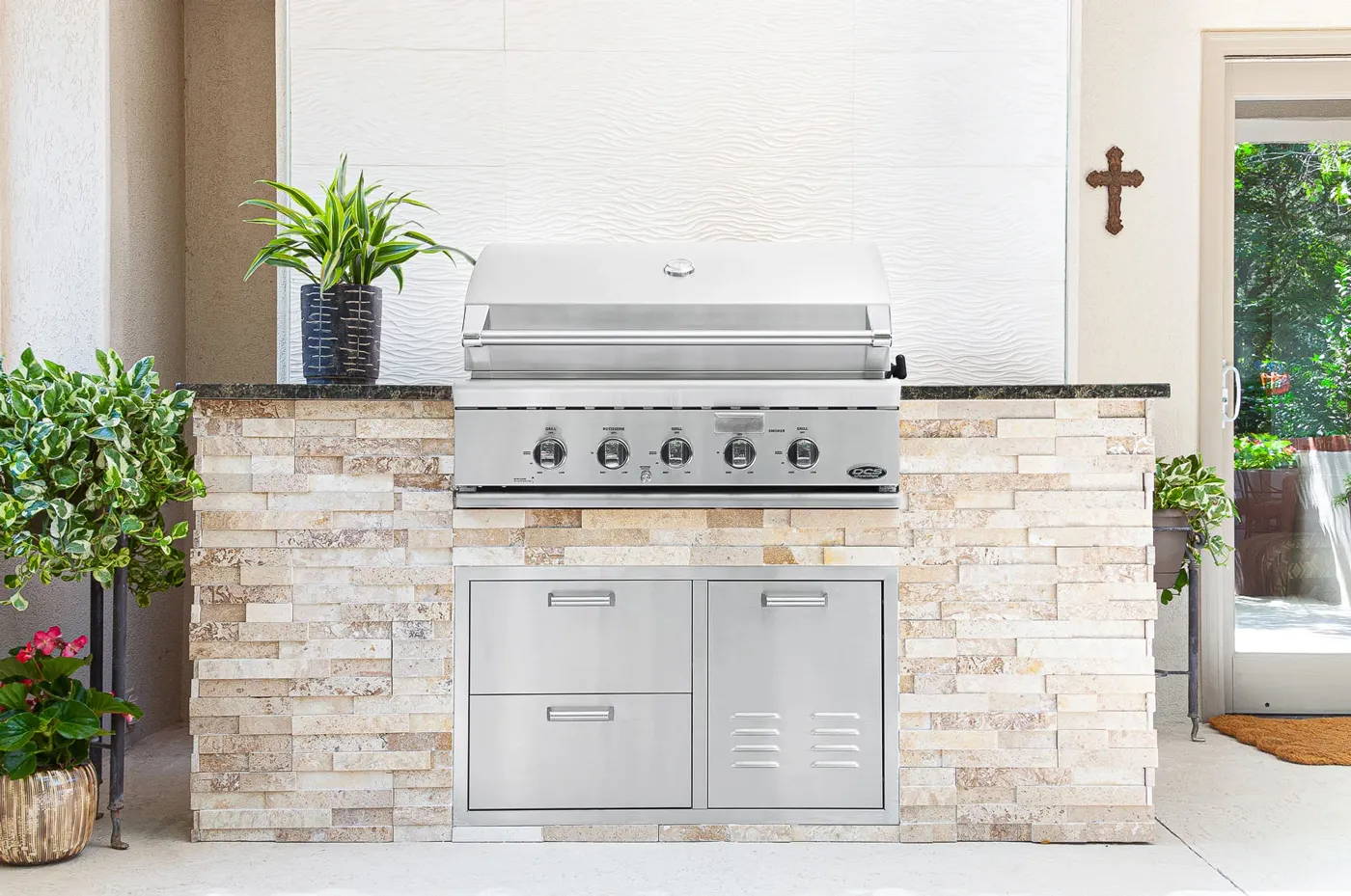 MODERN FARMHOUSE 8' COOKING STATION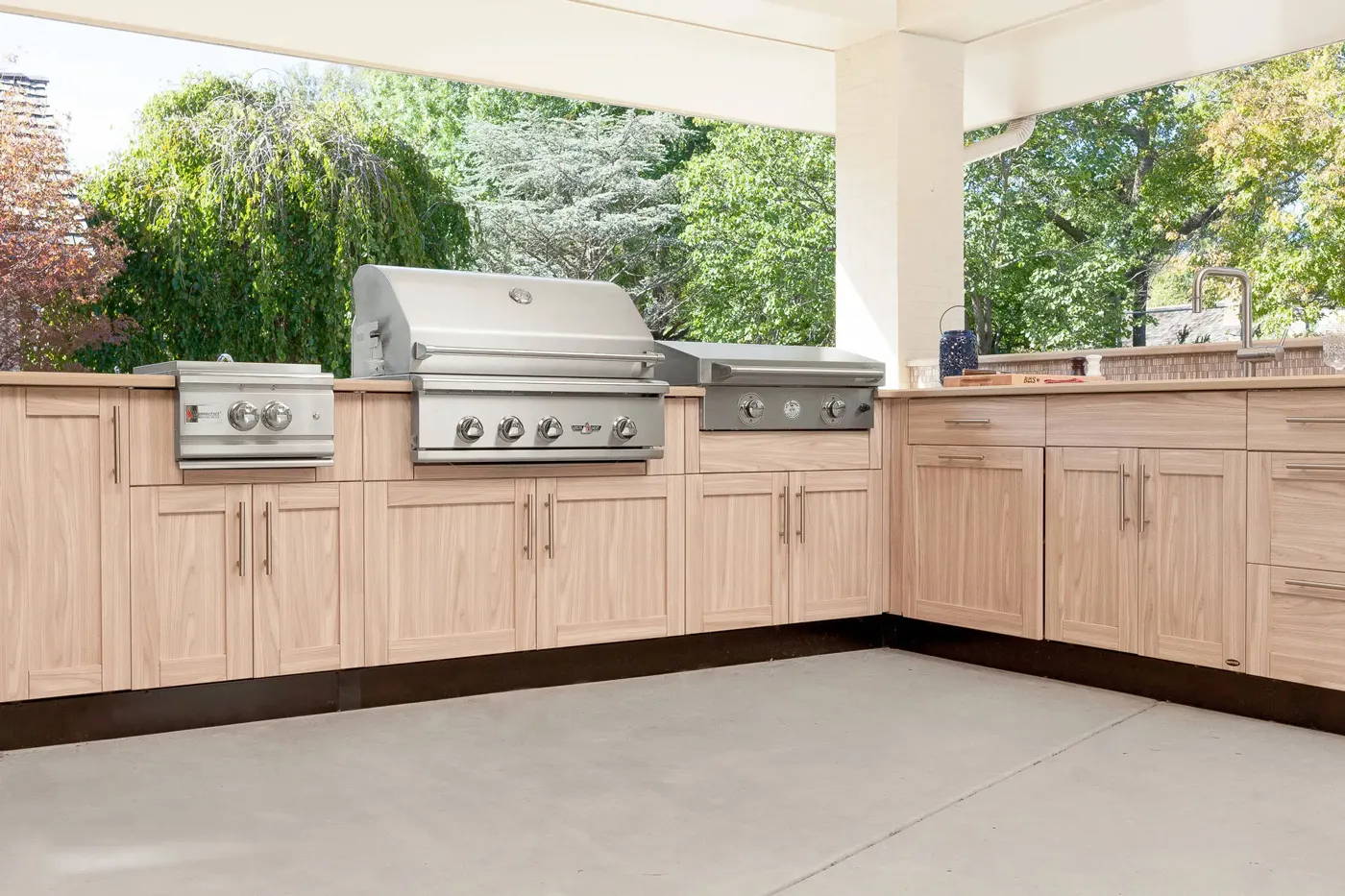 L-SHAPED COOKING & ENTERTAINING CENTER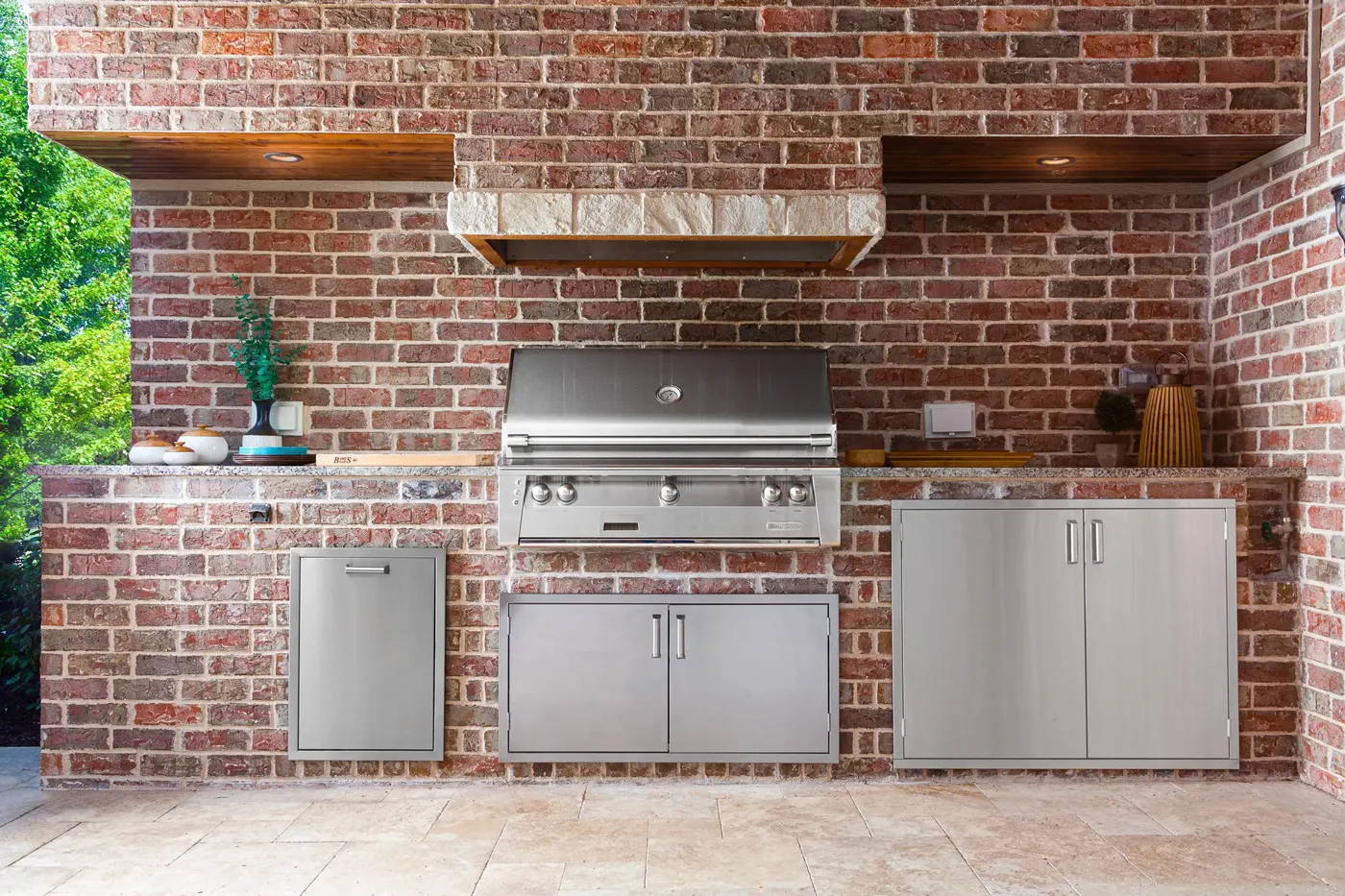 EFFICIENT SINGLE WALL GRILLING CENTER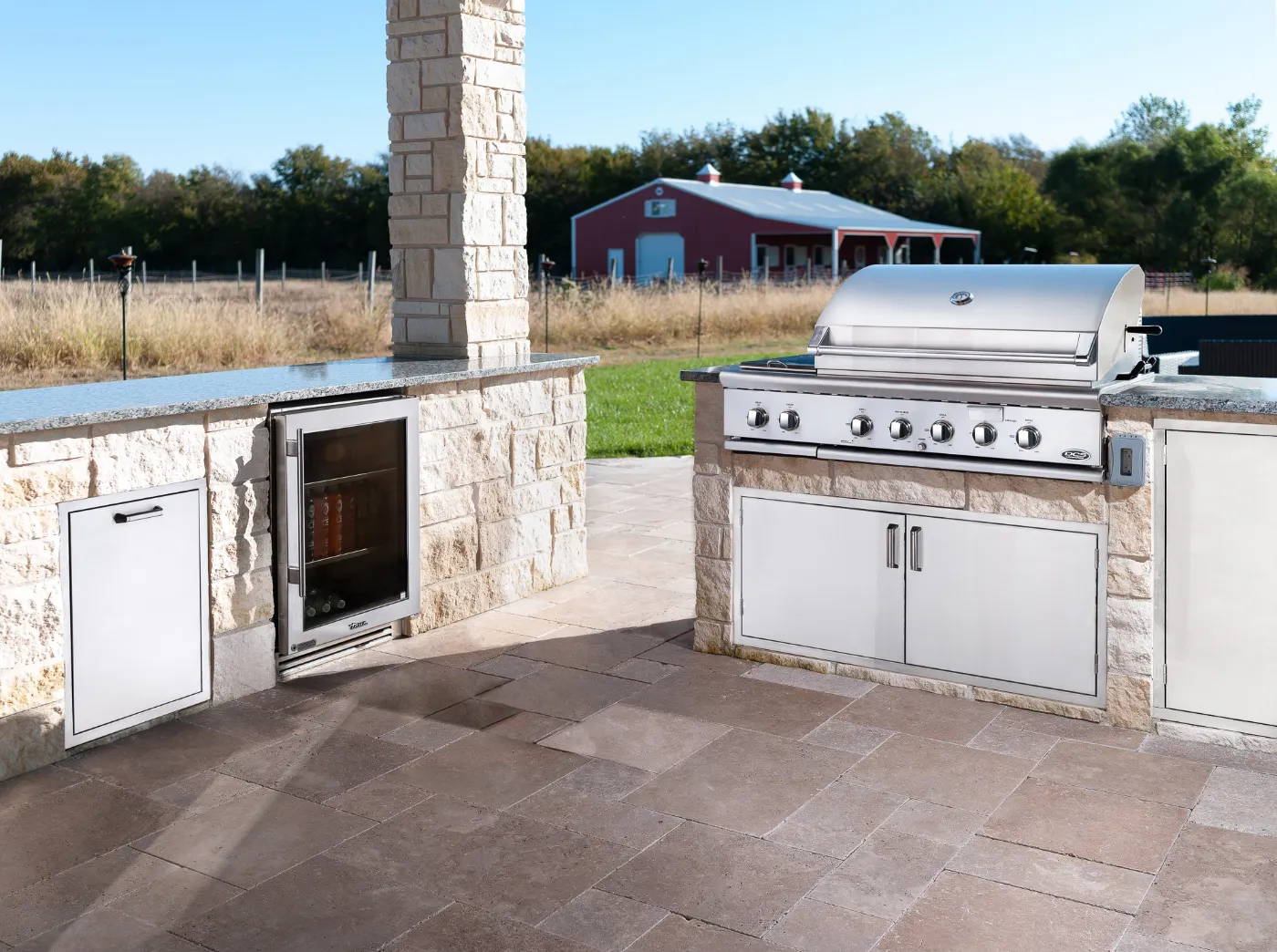 ULTIMATE POOL-SIDE COOKING & ENTERTAINING OASIS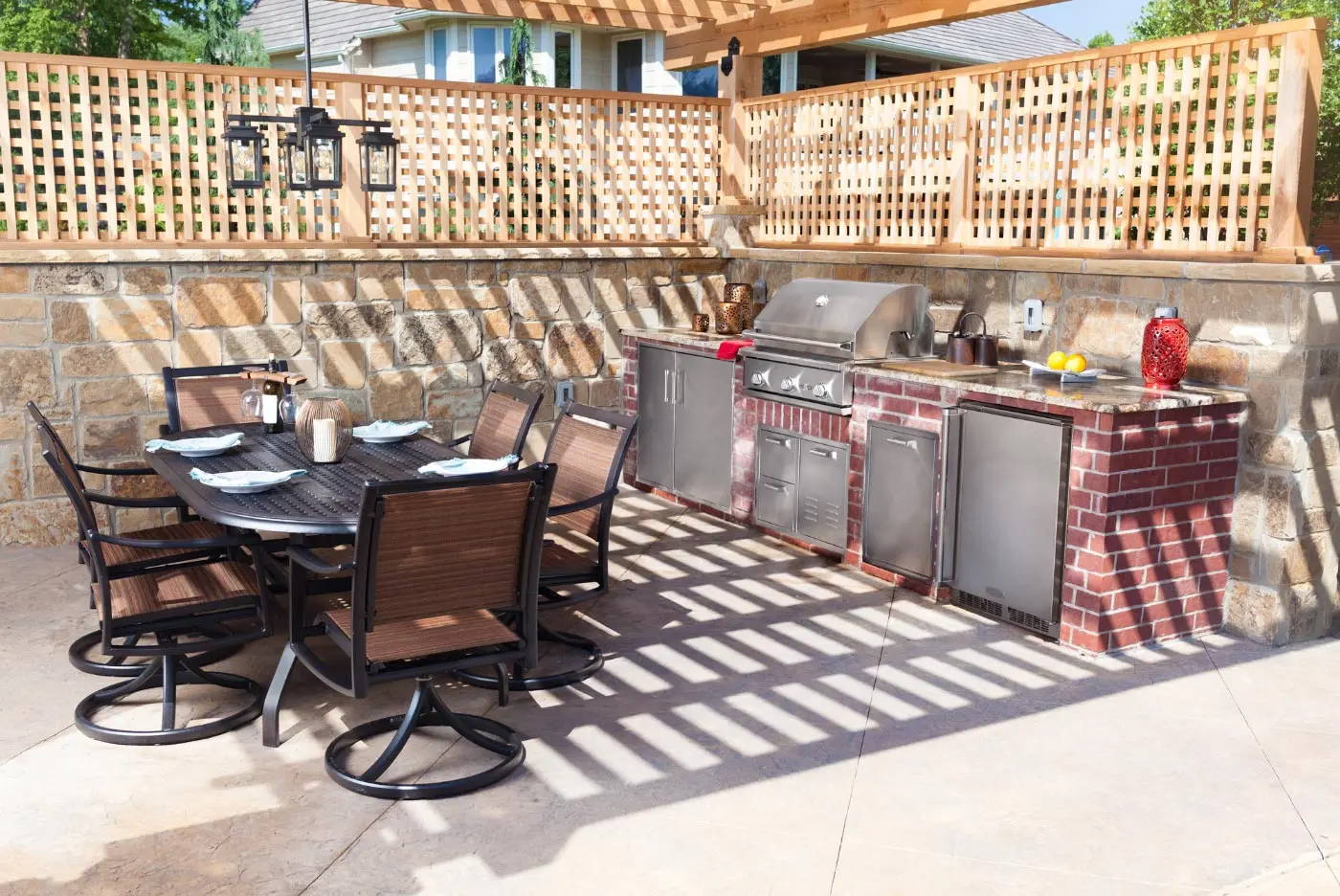 SINGLE WALL GRILLING & ENTERTAINING STATION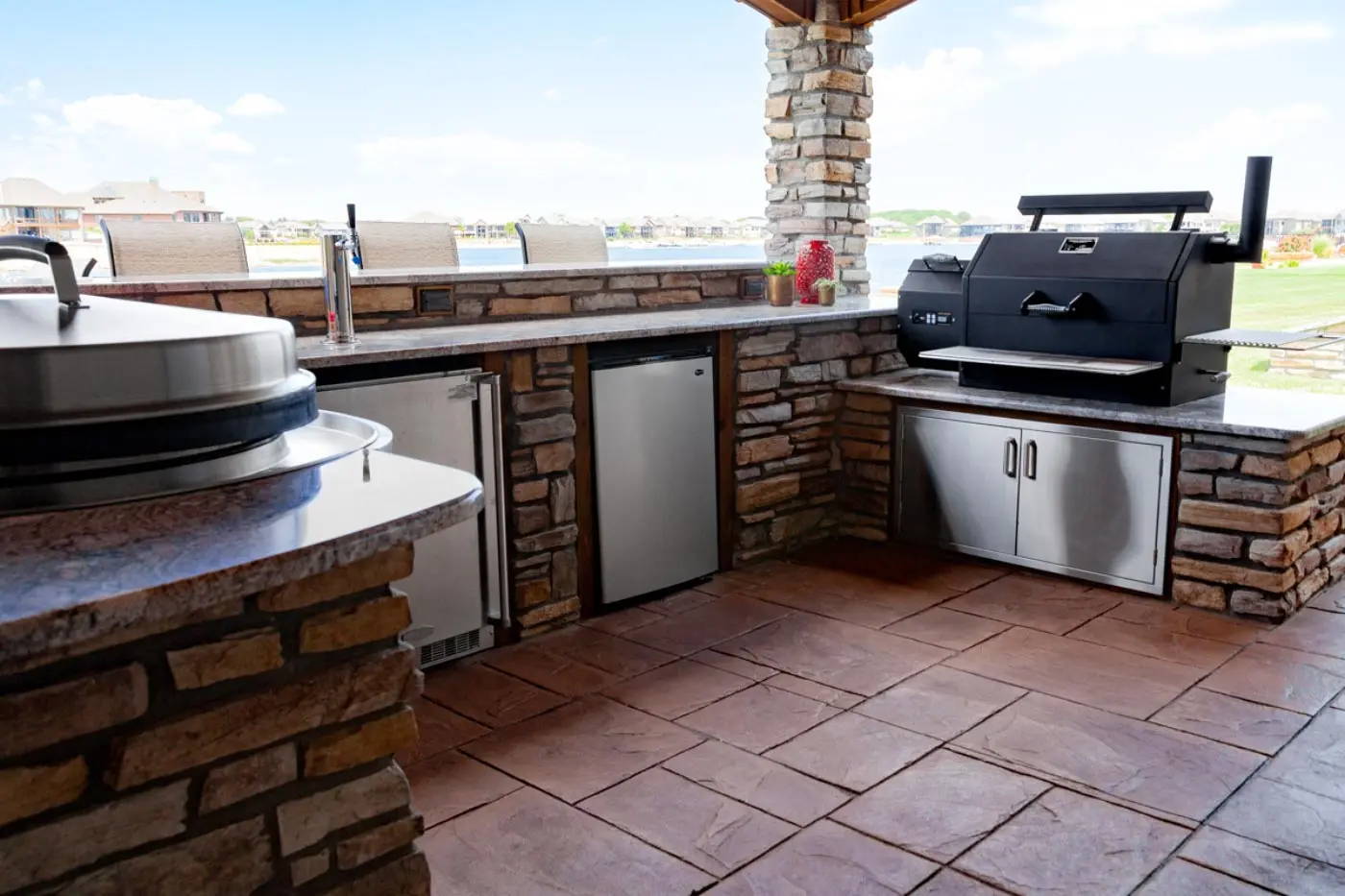 U-SHAPED COOKING & ENTERTAINING CENTER WITH LAKE VIEWS
Thanks to the L-shape and warm finishes, this kitchen perfectly fit the feel of the client's home, matching the warm brick while also echoing the dimensions of the rectangular tree-lined backyard. It also has counter space for days which makes meal prep, staging and serving easier than ever before. The potent Yoder pellet grill is set slightly below the main countertop so that grillmasters of all sizes can be master of this outdoor kitchen domain.
The client also requested plenty of electrical outlets be built in so that blenders or other electric appliances can make their way outdoors for even more meal options. The overall result is a welcoming spot for all the kids, cousins, aunts and uncles to gather around, talk about their day and enjoy a lovely meal together.