SPLASHING DISTANCE OF THE POOL
Sometimes a space was just made to host a summer cookout, and our client has one thanks to this outdoor kitchen perfectly situated at the heart of the party. Whether you're cooking the burgers and brats, prepping the condiments or just grabbing a cold one for a buddy, this stand alone grill island will help you do it all within splashing distance of the pool.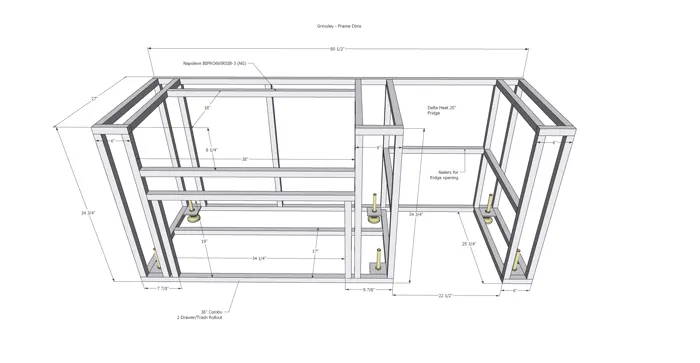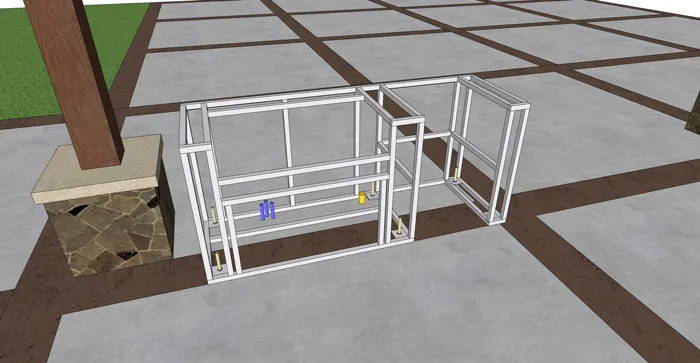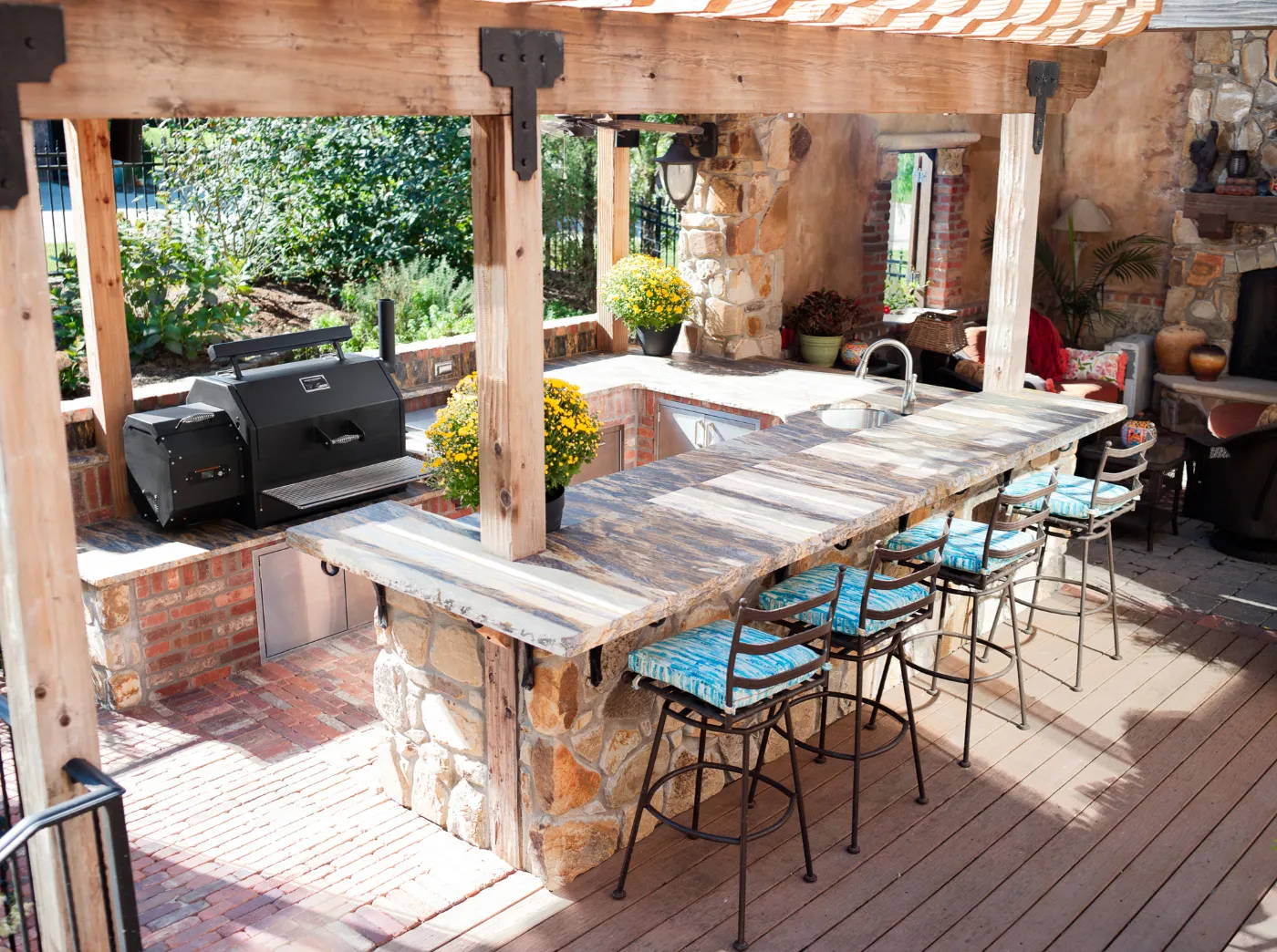 RUSTIC U-SHAPED OUTDOOR KITCHEN WITH CUSTOM PERGOLA
MODERN FARMHOUSE SINGLE WALL OUTDOOR KITCHEN
MODERN SINGLE WALL OUTDOOR KITCHEN
COMPACT GRILL STATION WITH STORAGE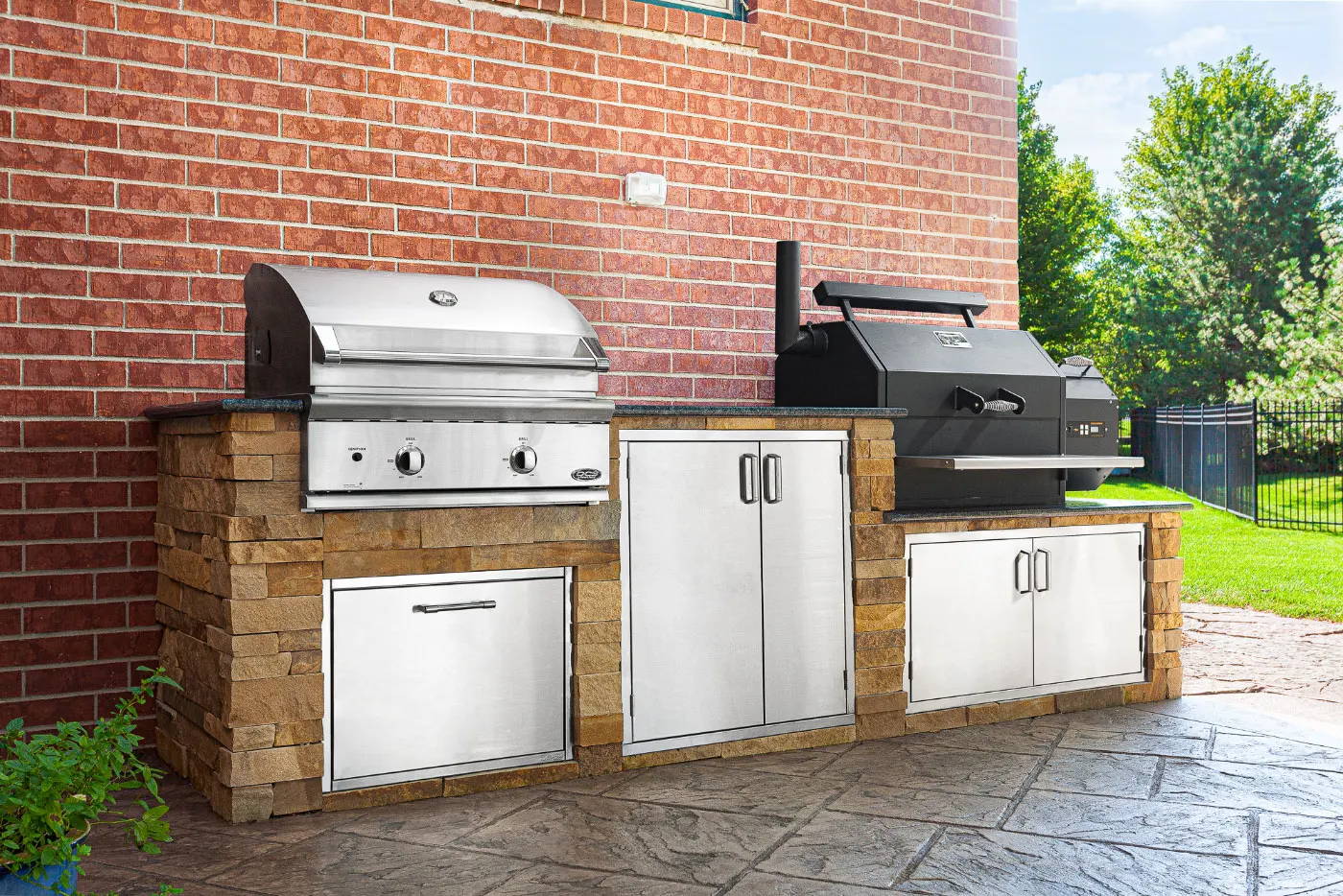 SINGLE WALL OUTDOOR KITCHEN WITH STORAGE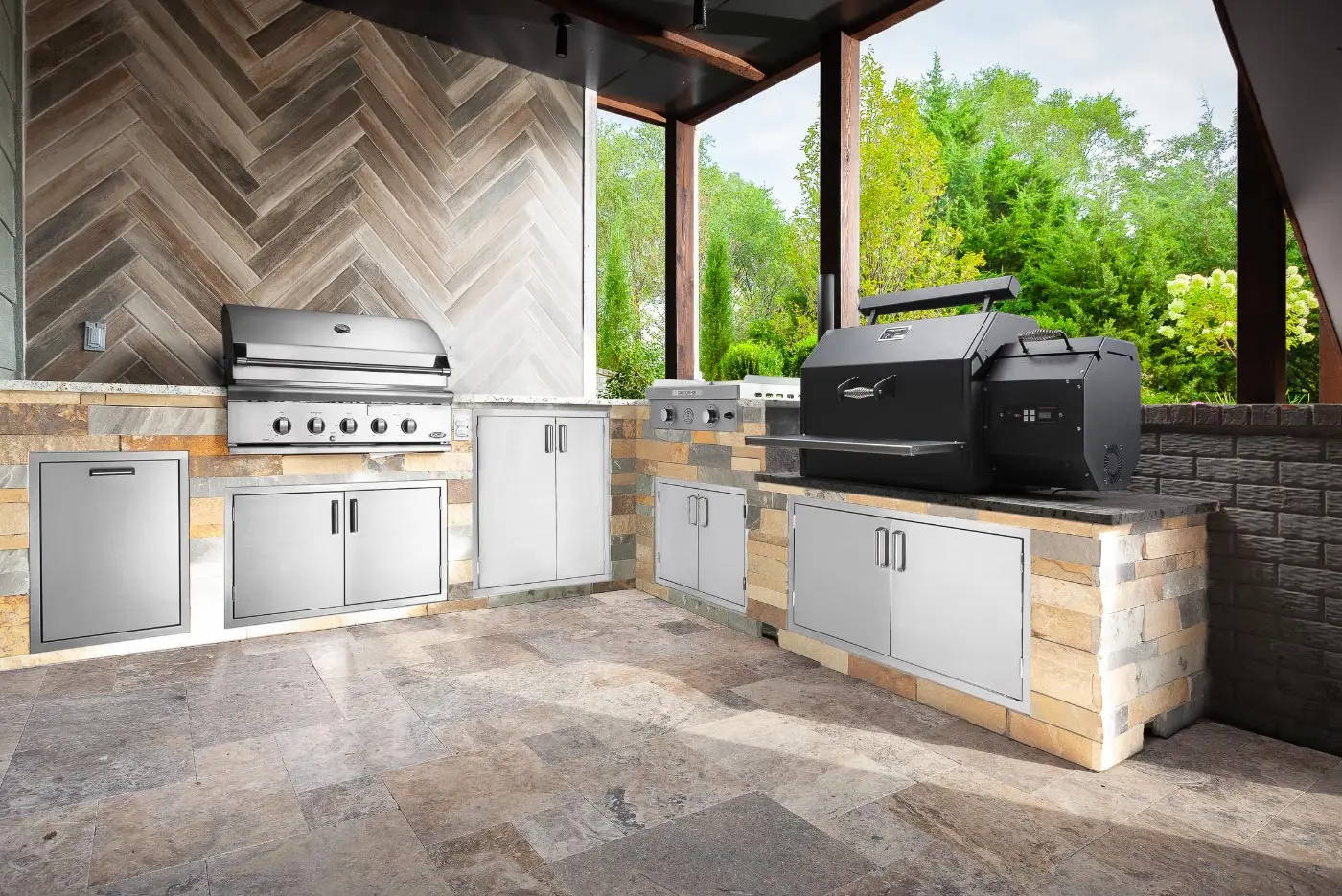 UNDER-DECK L-SHAPED KITCHEN WITH EXTRA STORAGE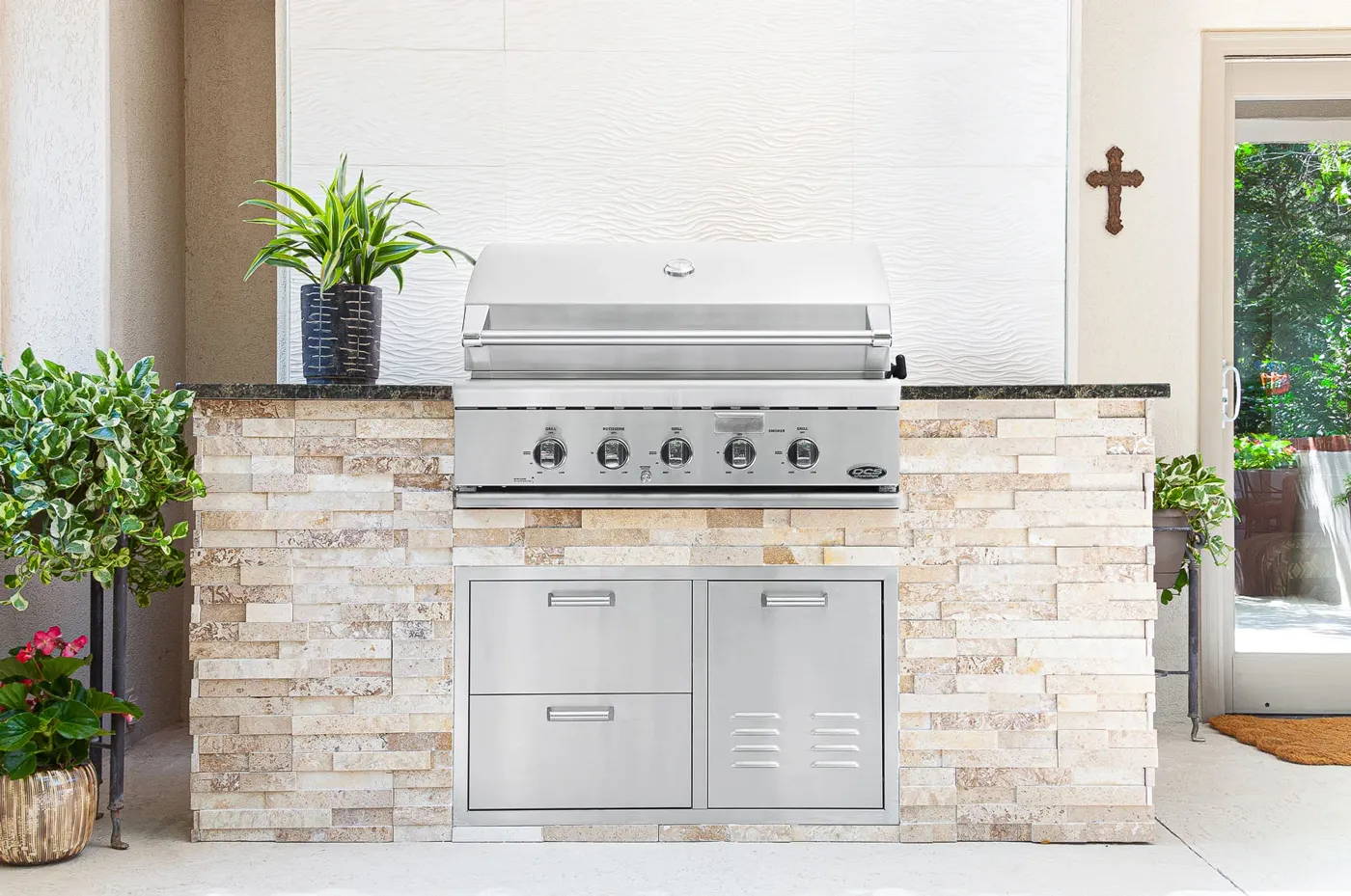 MODERN FARMHOUSE 8' COOKING STATION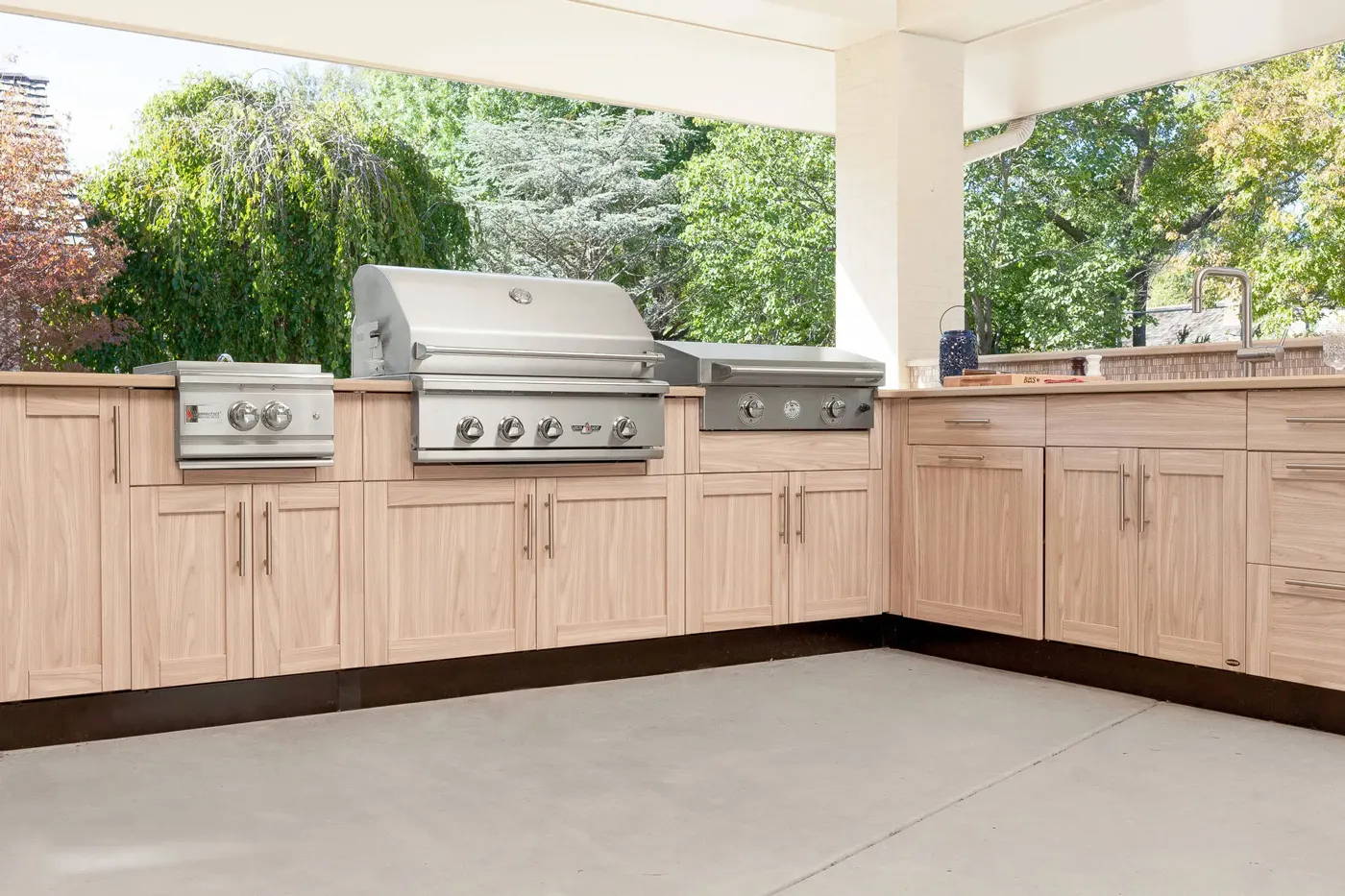 L-SHAPED COOKING & ENTERTAINING CENTER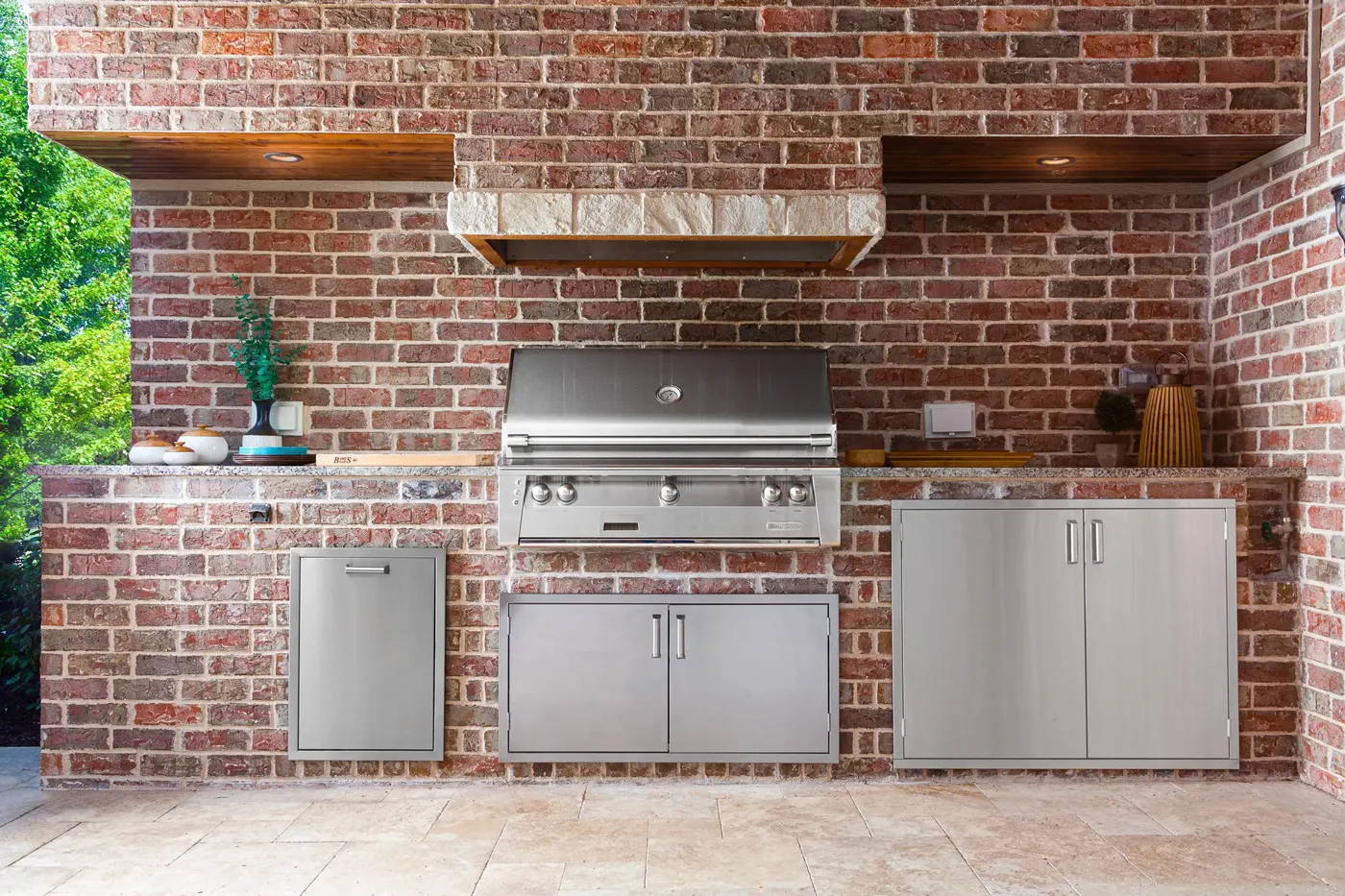 EFFICIENT SINGLE WALL GRILLING CENTER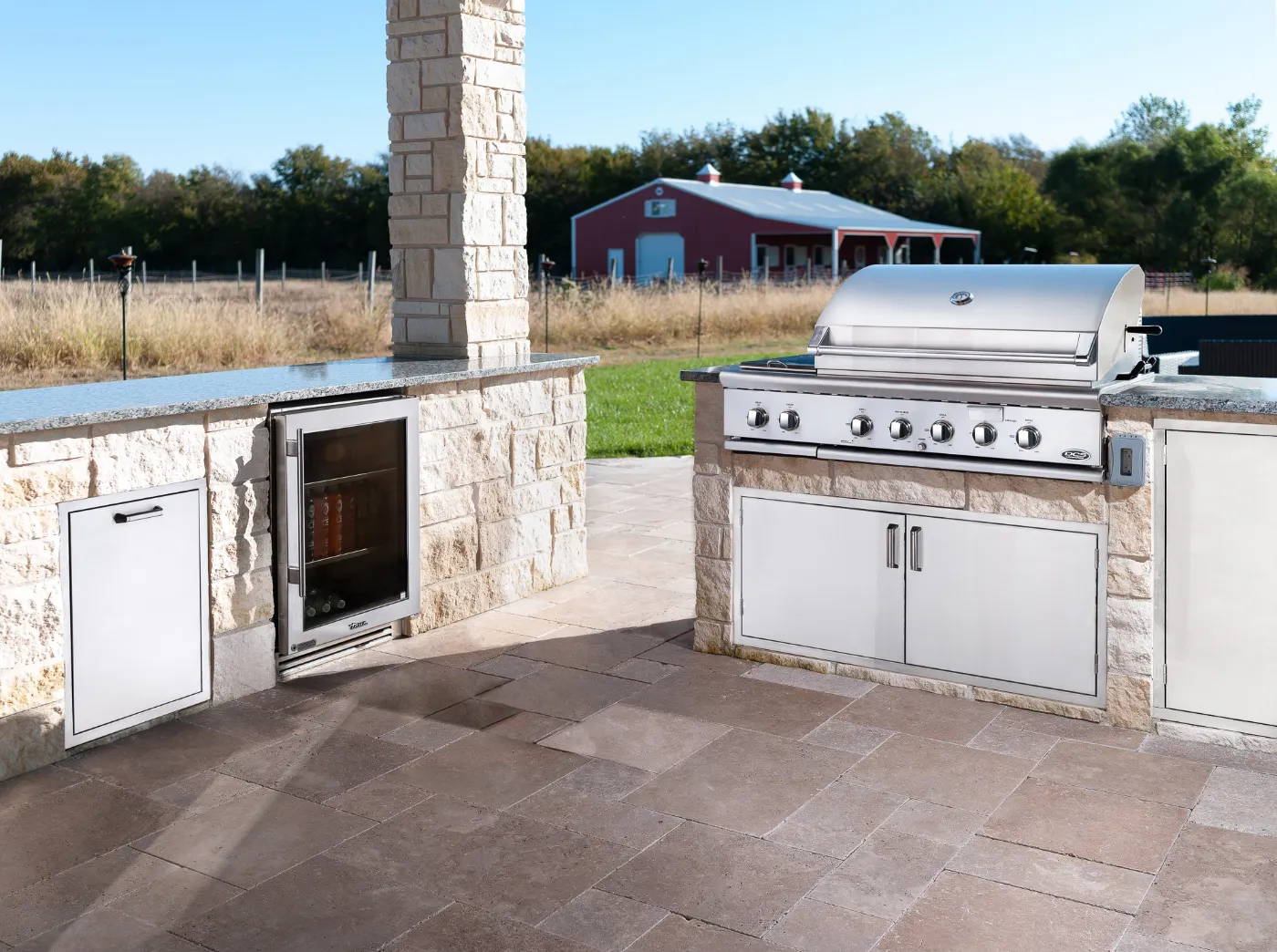 ULTIMATE POOL-SIDE COOKING & ENTERTAINING OASIS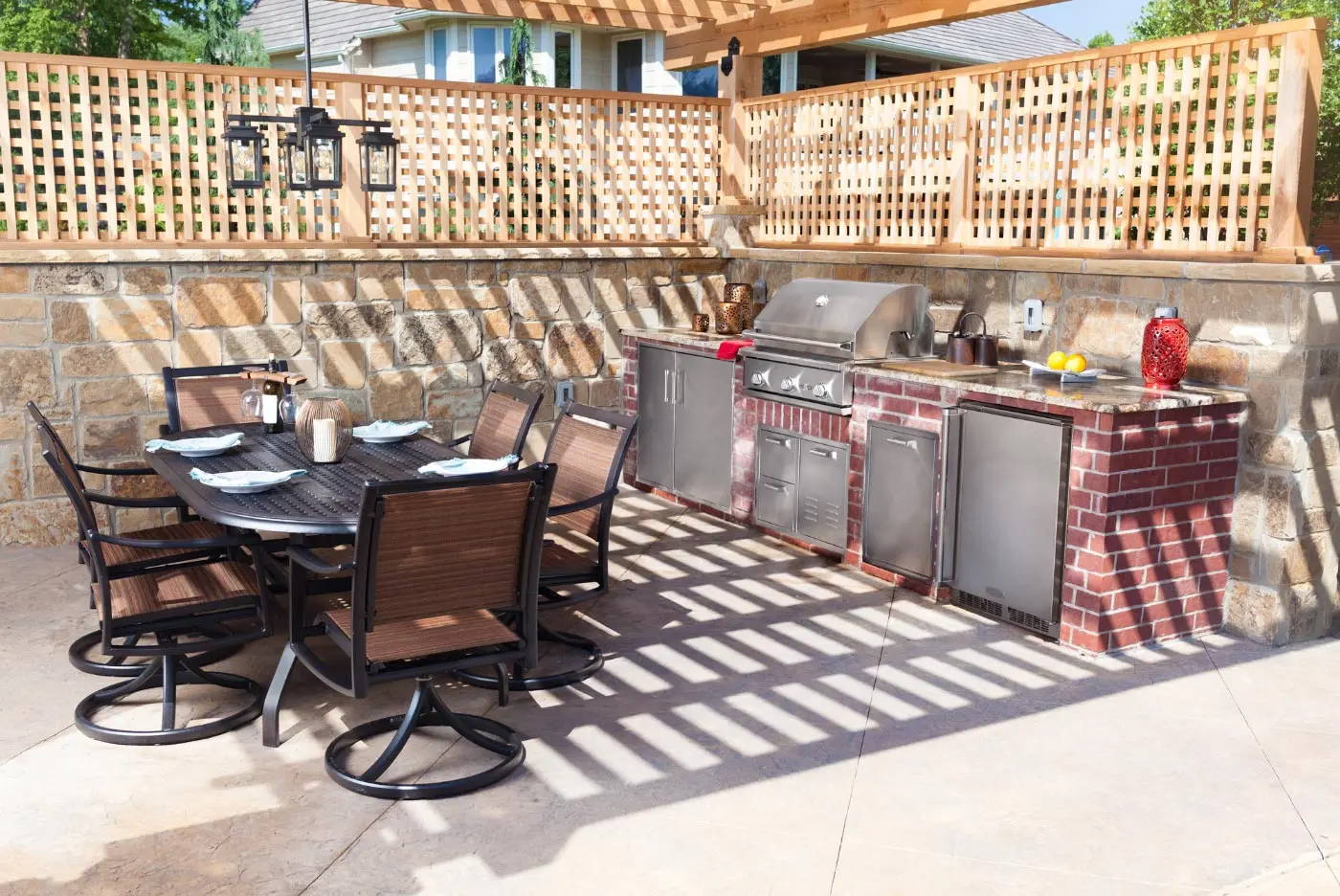 SINGLE WALL GRILLING & ENTERTAINING STATION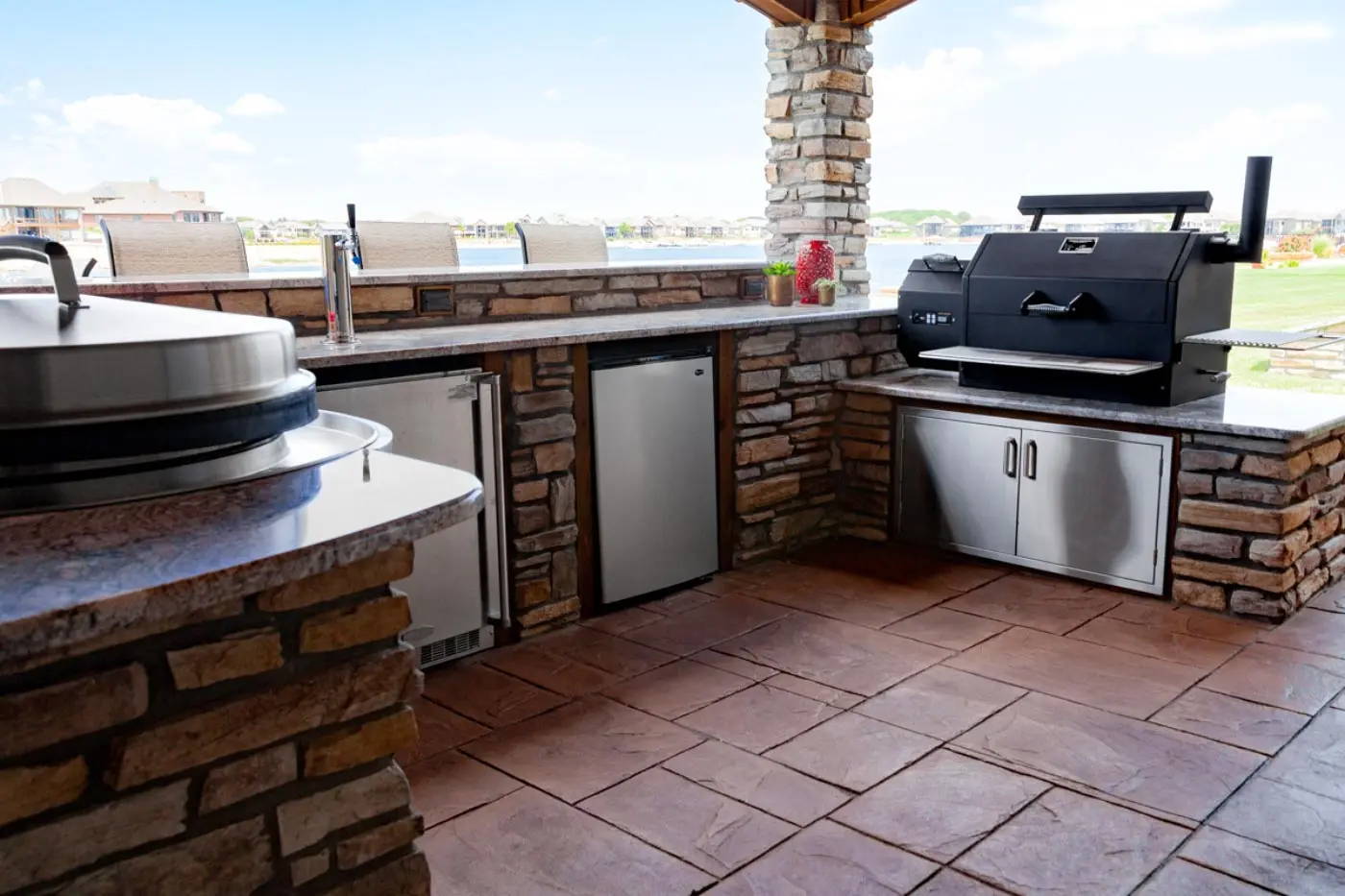 U-SHAPED COOKING & ENTERTAINING CENTER WITH LAKE VIEWS
Built under an existing patio roof, this compact and efficient kitchen features a powerful Napoleon gas grill surrounded by a veneered, natural stone that matches the columns of the nearby pool house. Underneath the Napoleon grill is a 36" combo storage and propane rollout that helps keep things tidy before, during, and after the party, while an outdoor refrigerator keeps juice boxes and brewskis cold 24/7.
In addition, the All Things Barbecue design team provided all of the outdoor furniture for the space, including a Polywood 8-top patio dining table with an 11-foot umbrella, and multiple chaise lounges to complete the summer relaxation vibes. Cannonball!