SINGLE WALL GRILL CENTER &
Pizza night is a phrase that has excited hungry families for centuries, and now our client can enjoy some homemade pie from the comfort of their patio dining room with a beautiful red brick outdoor kitchen. Emerging seamlessly from the back of the house along one side of the deck, this linear kitchen can manage thick crust meals despite a thin crust footprint.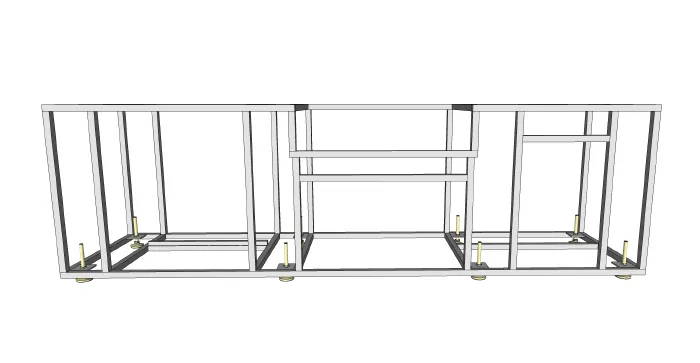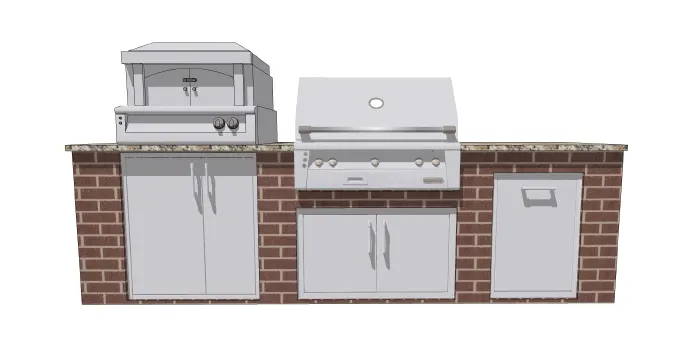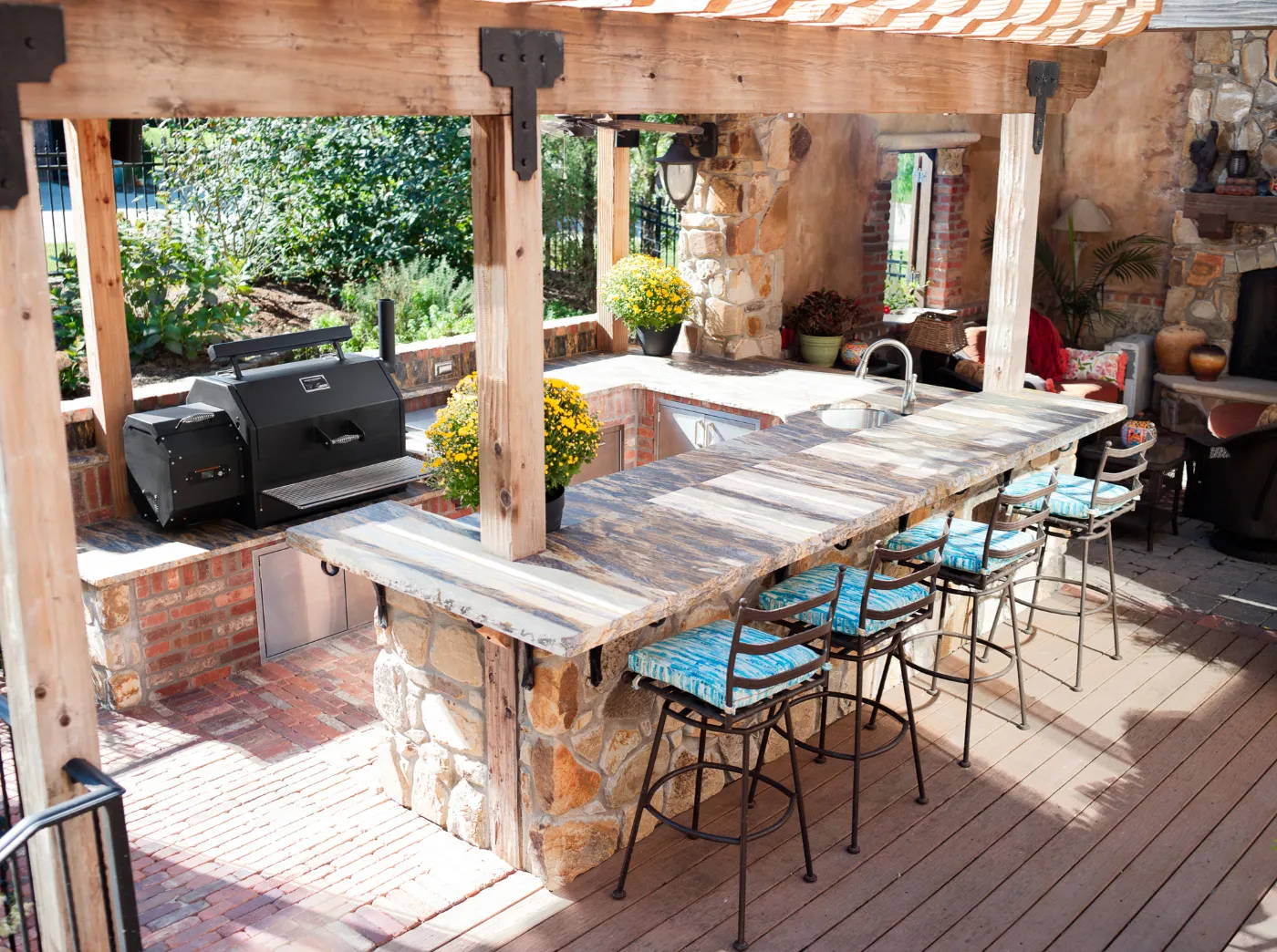 RUSTIC U-SHAPED OUTDOOR KITCHEN WITH CUSTOM PERGOLA
MODERN FARMHOUSE SINGLE WALL OUTDOOR KITCHEN
MODERN SINGLE WALL OUTDOOR KITCHEN
COMPACT GRILL STATION WITH STORAGE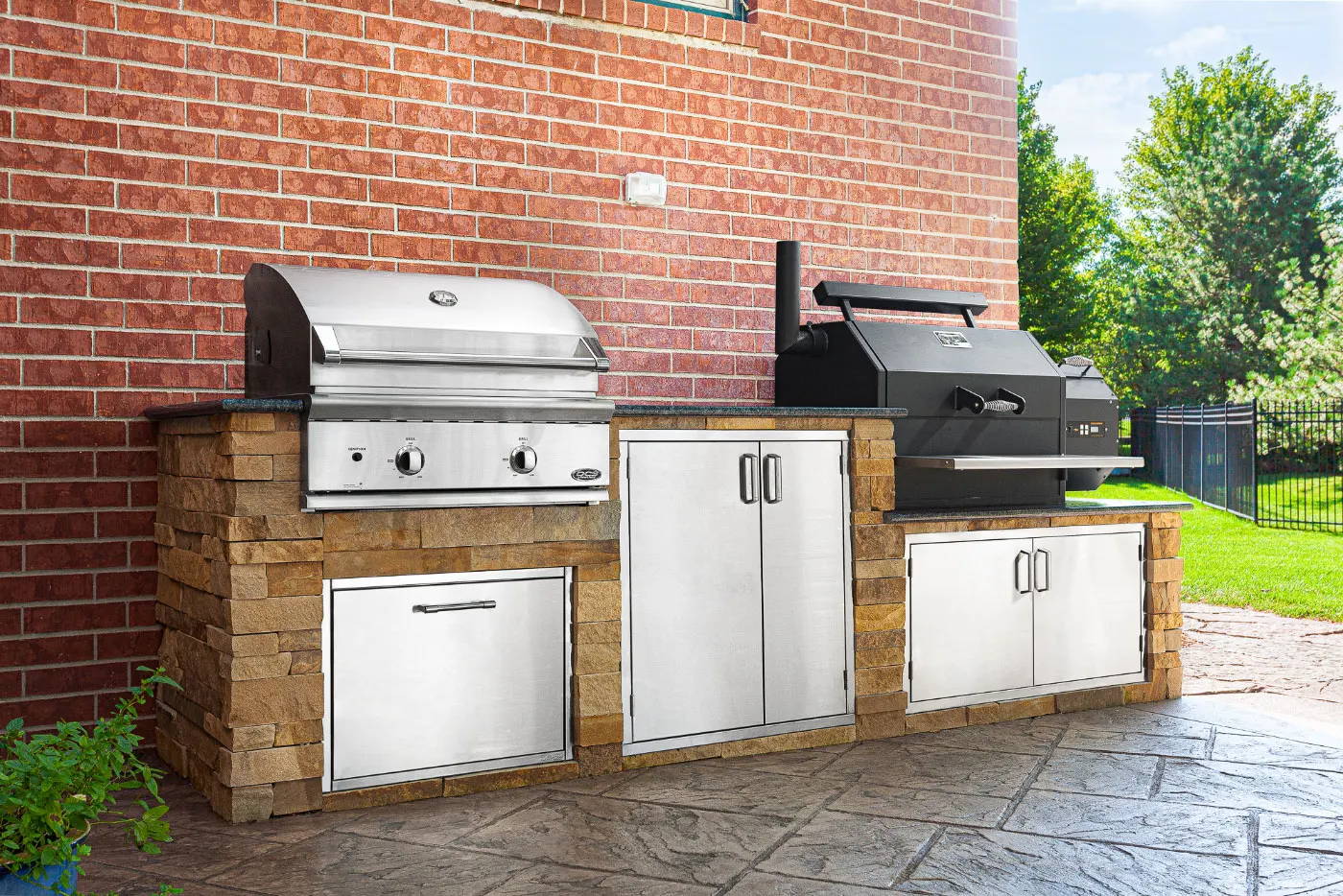 SINGLE WALL OUTDOOR KITCHEN WITH STORAGE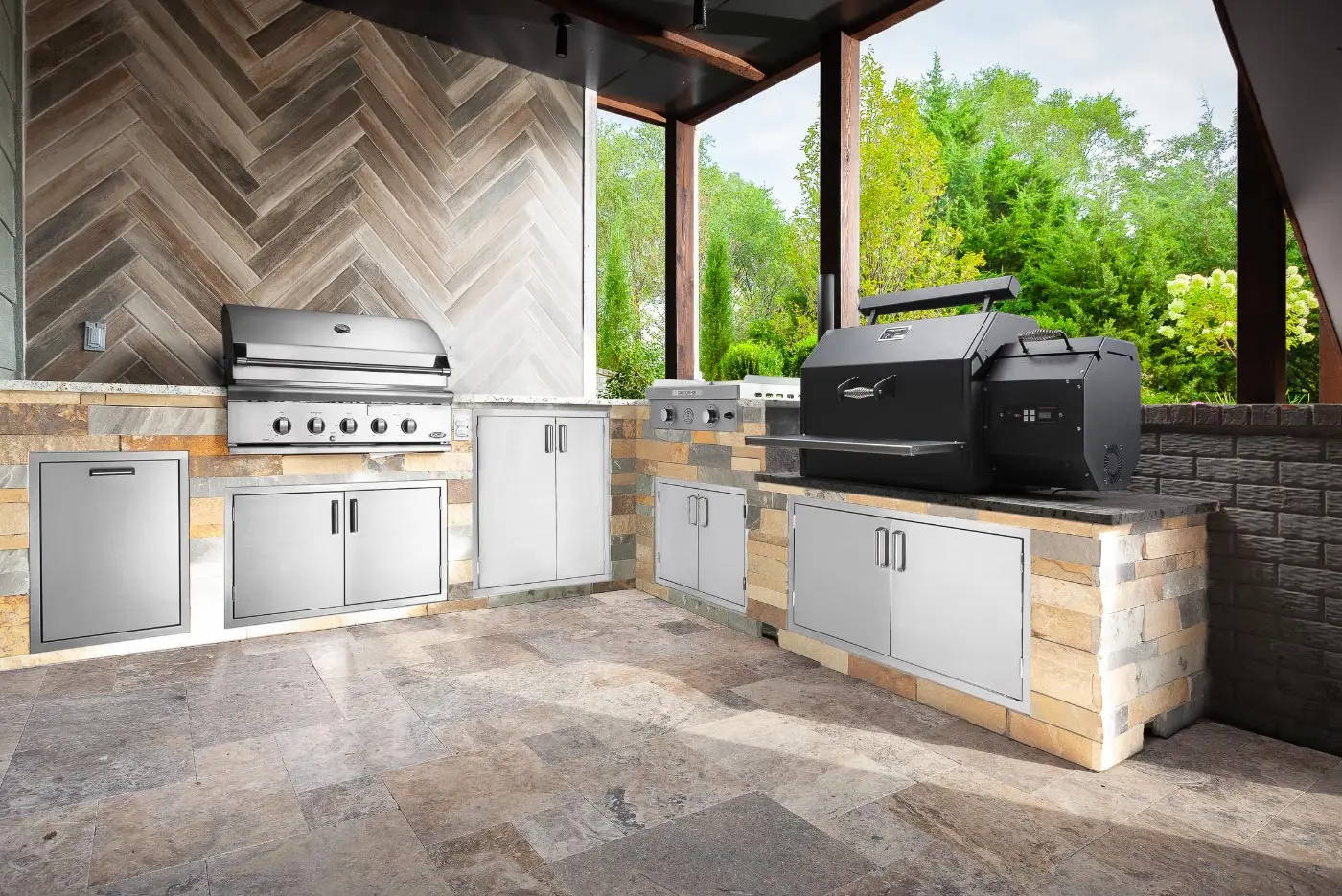 UNDER-DECK L-SHAPED KITCHEN WITH EXTRA STORAGE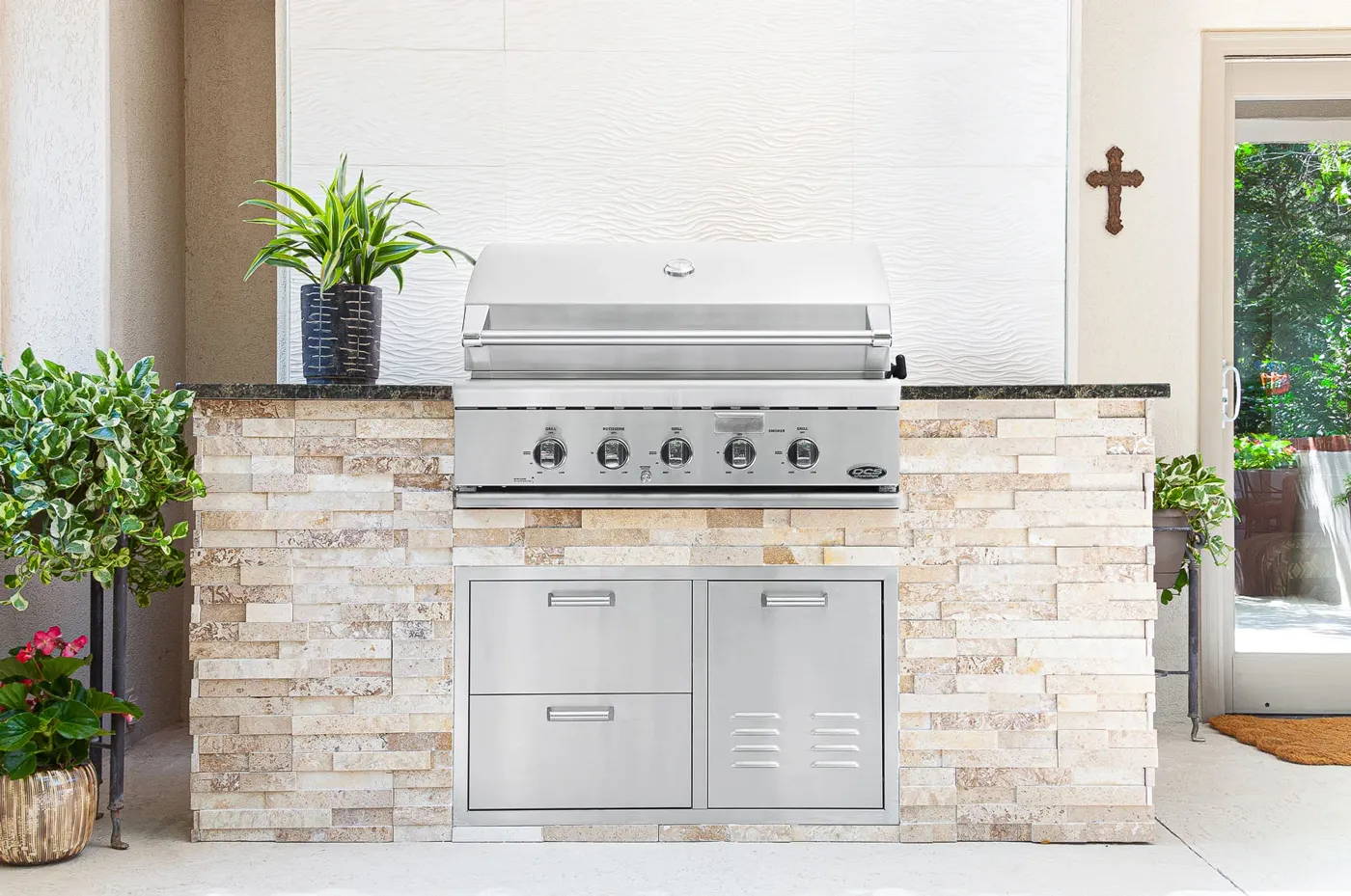 MODERN FARMHOUSE 8' COOKING STATION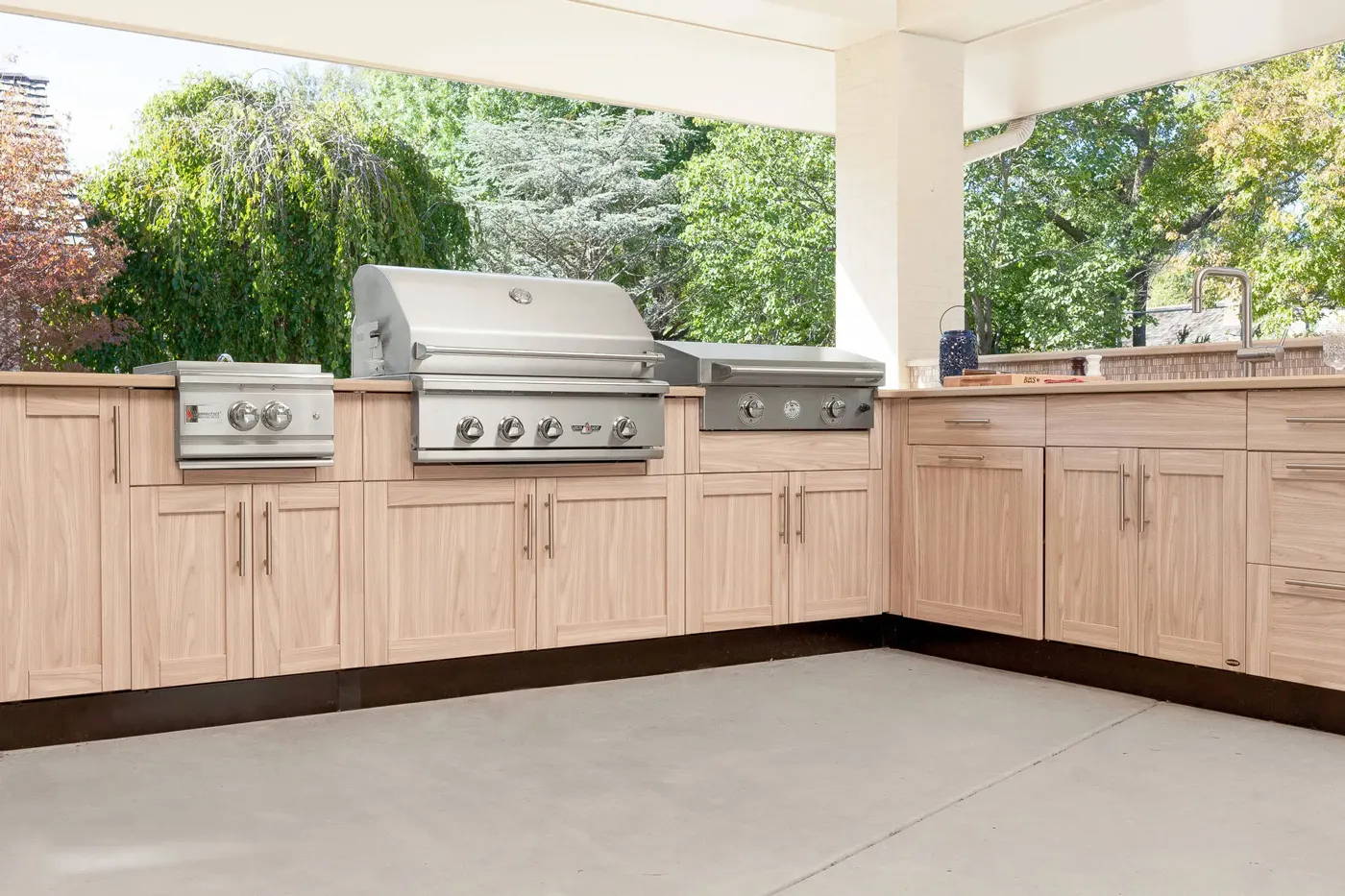 L-SHAPED COOKING & ENTERTAINING CENTER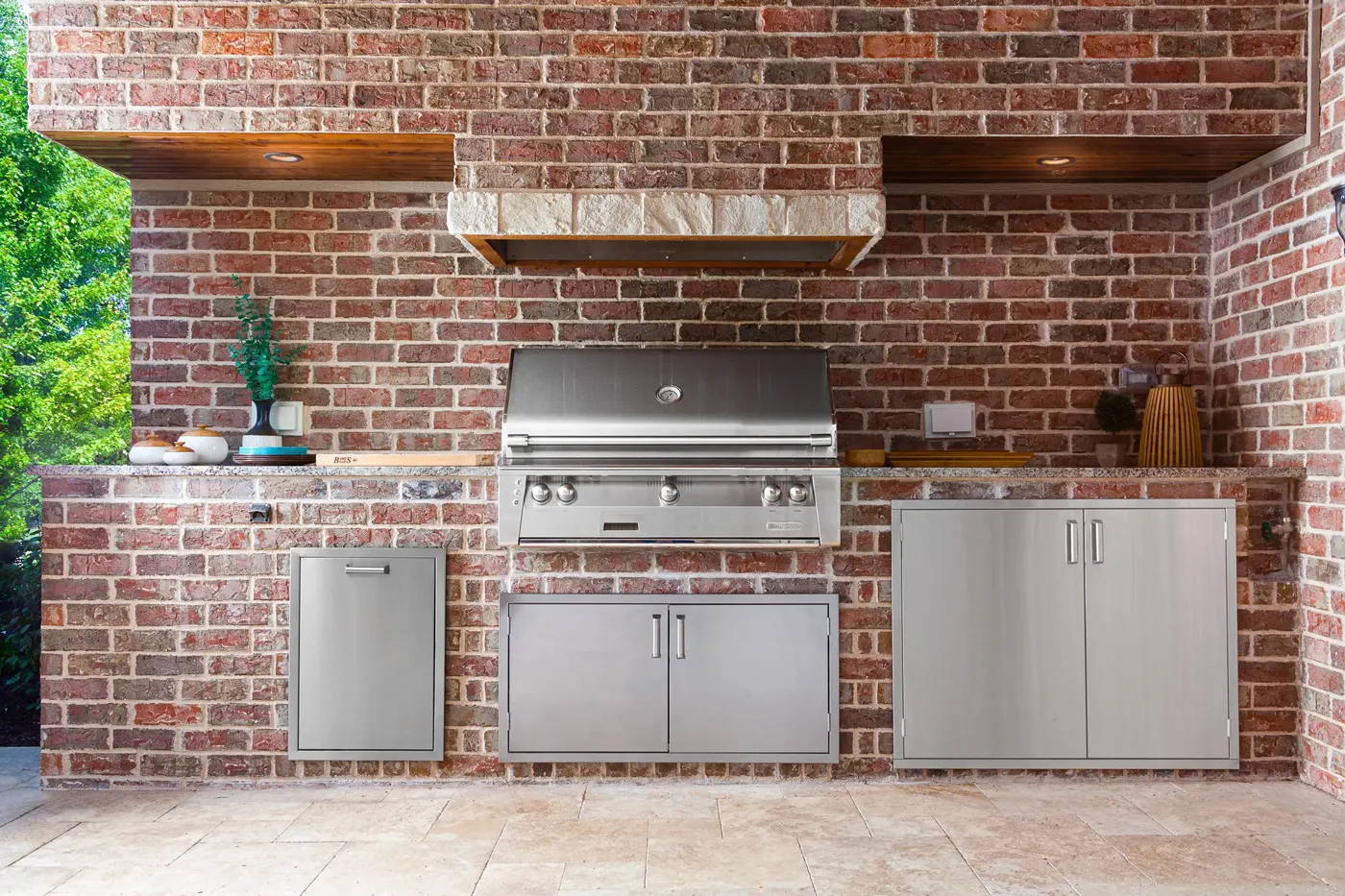 EFFICIENT SINGLE WALL GRILLING CENTER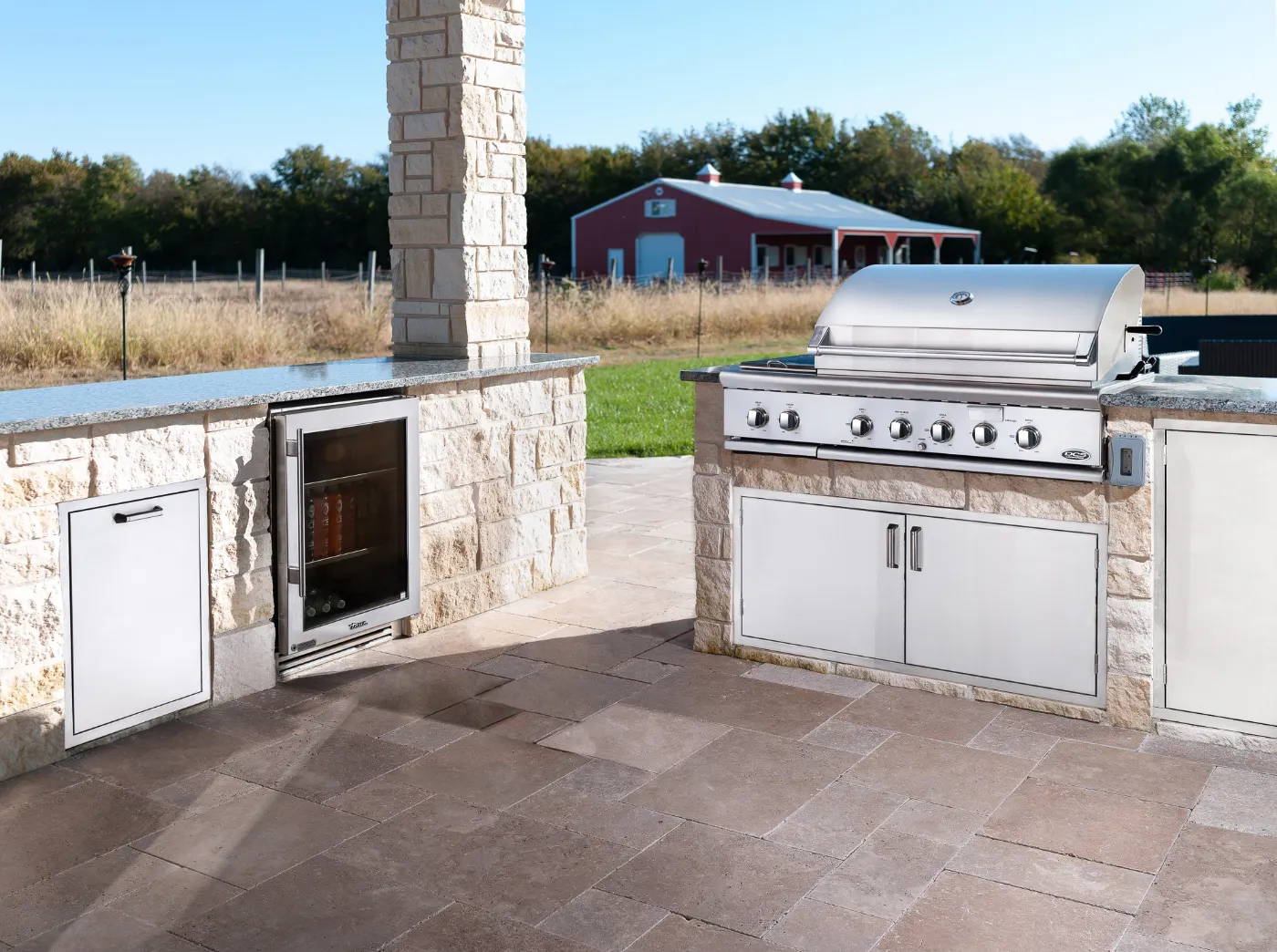 ULTIMATE POOL-SIDE COOKING & ENTERTAINING OASIS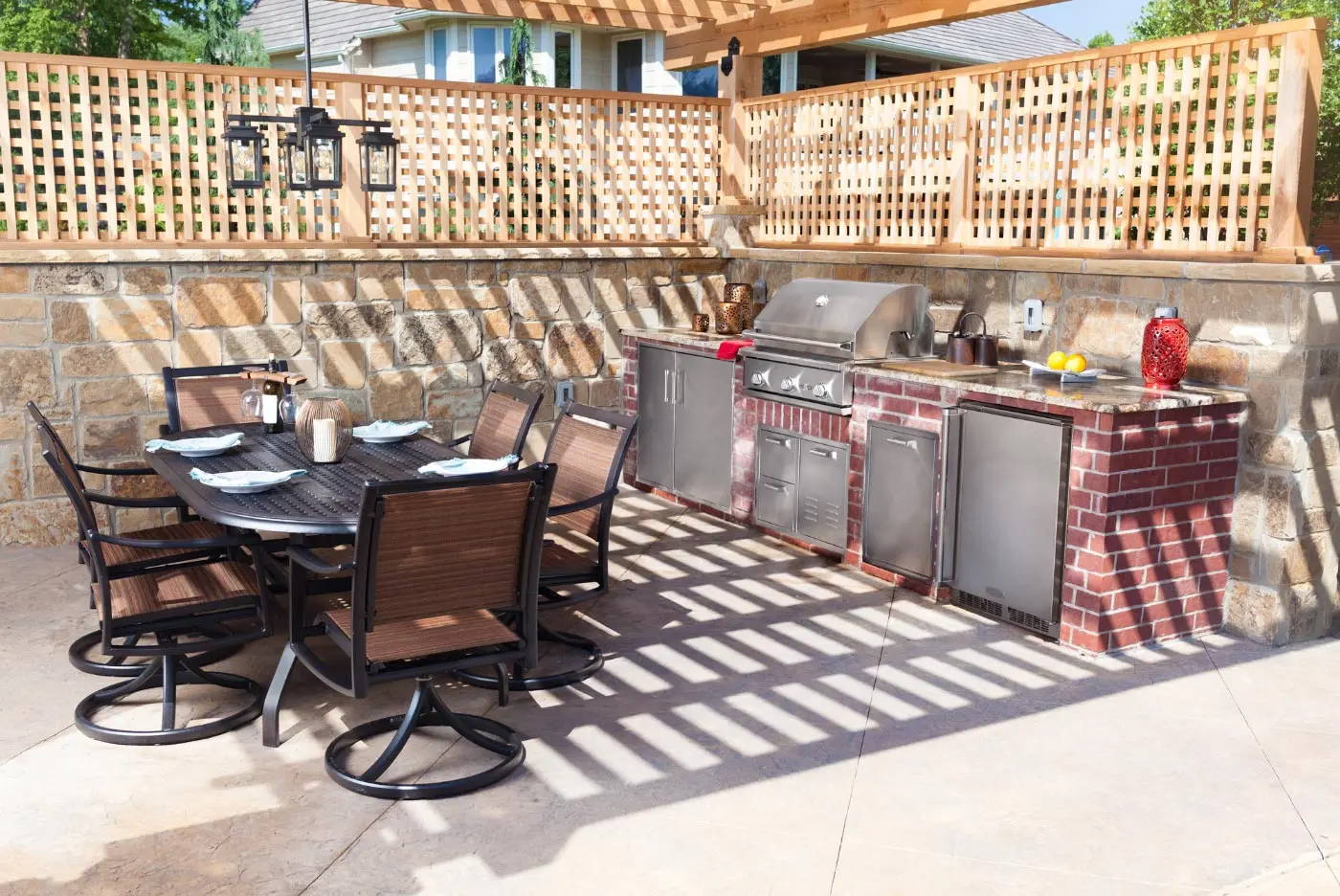 SINGLE WALL GRILLING & ENTERTAINING STATION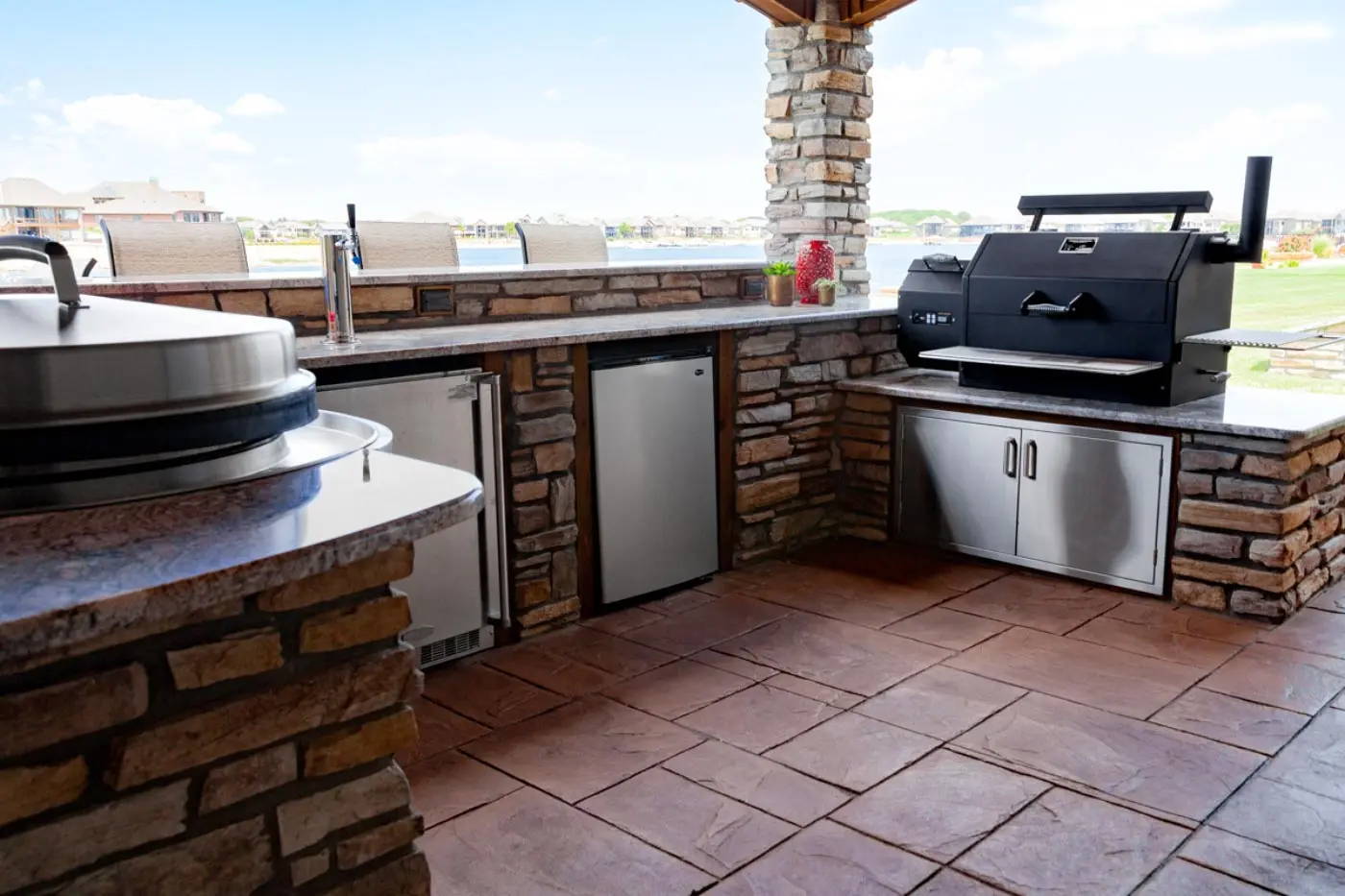 U-SHAPED COOKING & ENTERTAINING CENTER WITH LAKE VIEWS
Calling to mind an intimate Italian bistro, this outdoor kitchen has usability built into every inch. With a countertop pizza oven resting above a three-level dry storage pantry, pizza tools and seasonings are easily within reach. Not to be outdone, a powerful Alfresco 36" gas grill anchors itself over twin access doors that provide additional storage and keep the propane tank out of sight.
What a pair of cookers like these need more than anything is a place to set food, dishes, or pans, and so our design team finished out the space with a flat span of granite next to the big Alfresco grill, and a trash rollout underneath to help keep the area tidy.
Put it all together and you've got a full evening of hearty, delicious eating ahead of you. Buon appetito!