WORKHORSE OF AN OUTDOOR KITCHEN
Right off the bat, our client came to us with a problem in need of a solution. As a frequent host for extended family gatherings, they needed a workhorse of an outdoor kitchen. They knew they wanted a Yoder Smokers YS640 pellet grill and an Alfresco ALXE gas appliance, and they had an idea to plug them into an 8-foot space between two brick columns on their back patio. The problem was that they didn't want to lose the functional space on the patio that the grills would take up in that spot. So what to do?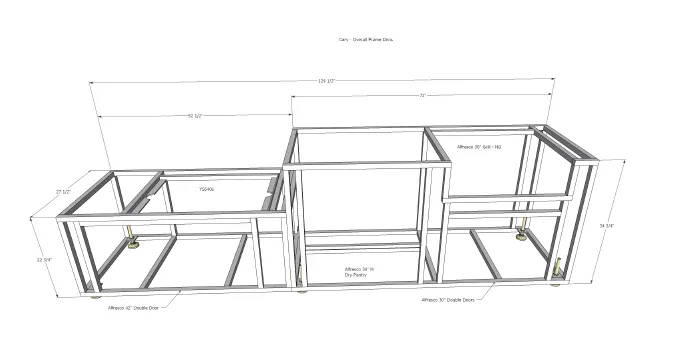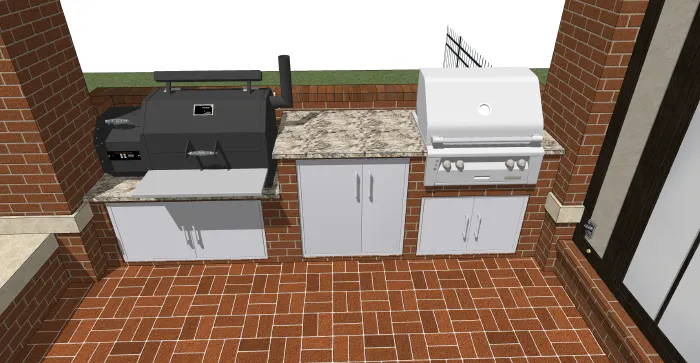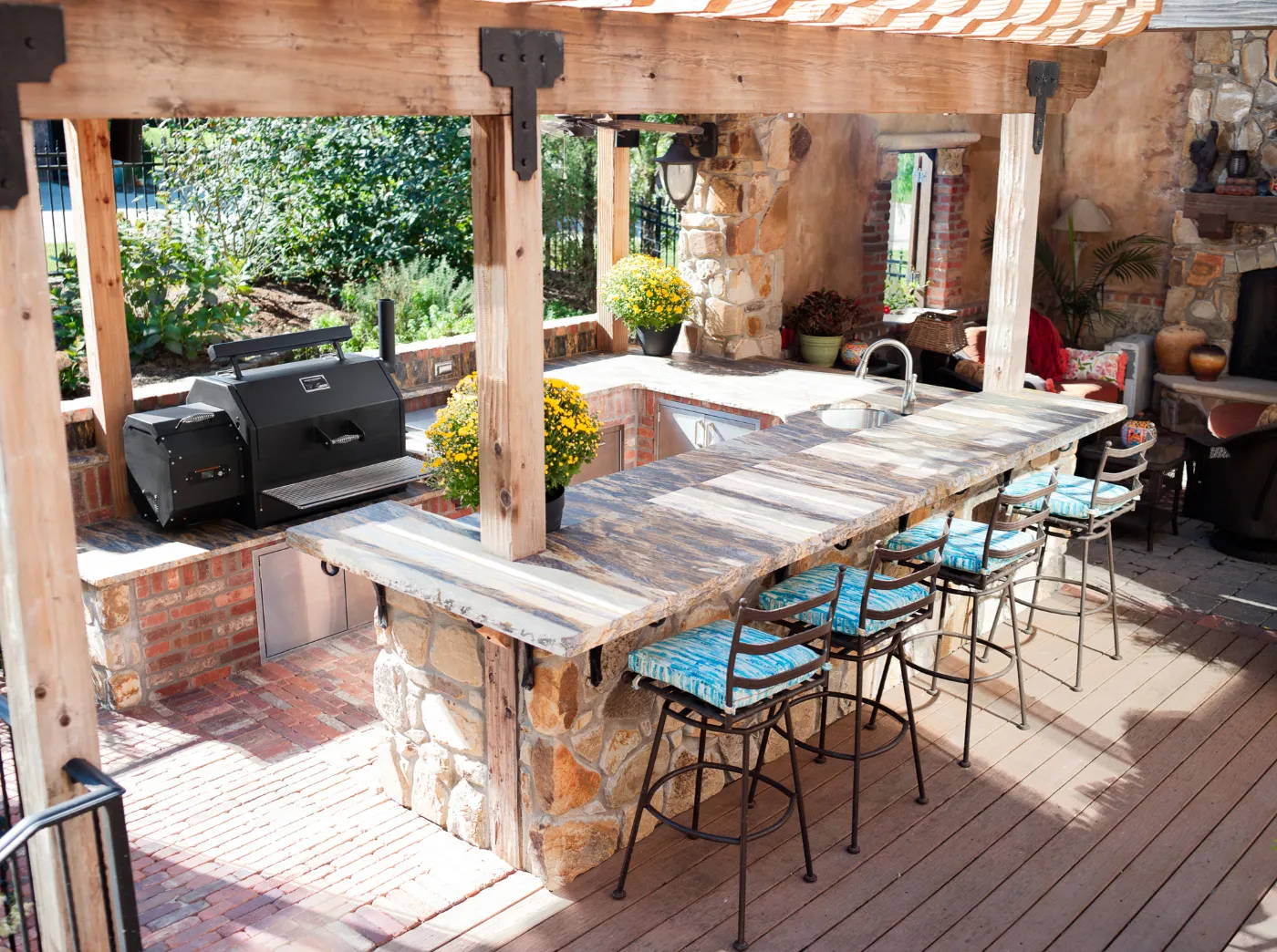 RUSTIC U-SHAPED OUTDOOR KITCHEN WITH CUSTOM PERGOLA
MODERN FARMHOUSE SINGLE WALL OUTDOOR KITCHEN
MODERN SINGLE WALL OUTDOOR KITCHEN
COMPACT GRILL STATION WITH STORAGE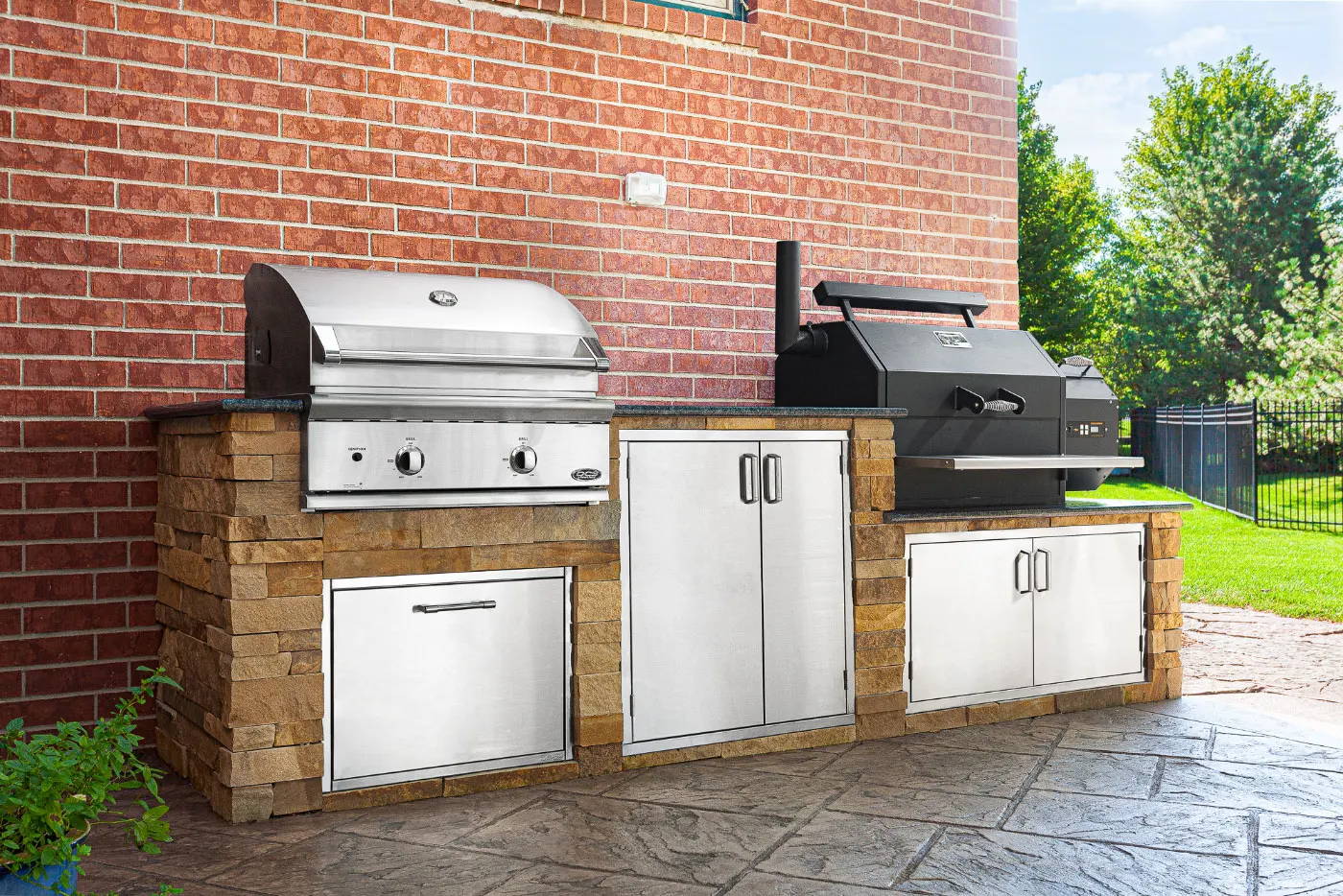 SINGLE WALL OUTDOOR KITCHEN WITH STORAGE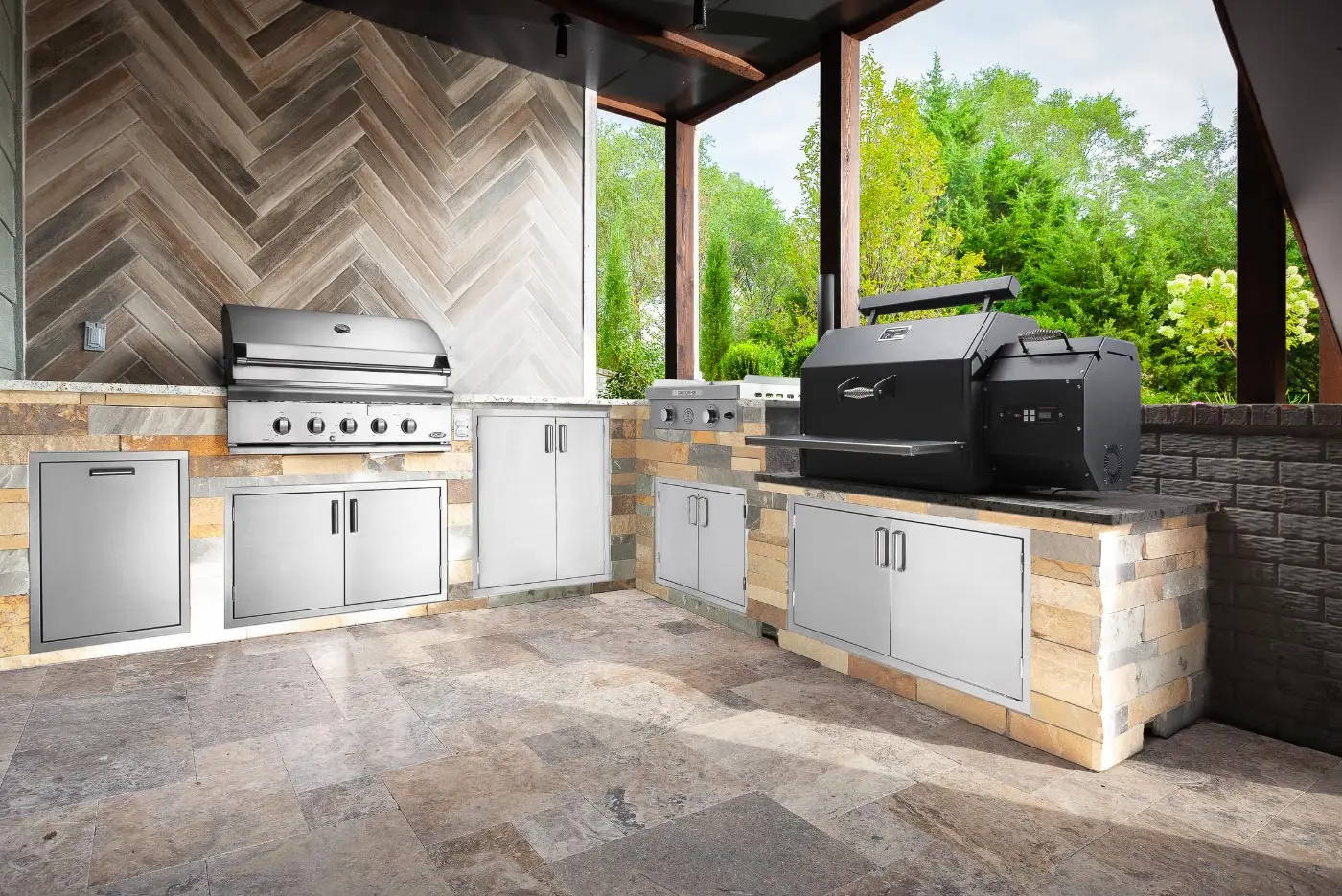 UNDER-DECK L-SHAPED KITCHEN WITH EXTRA STORAGE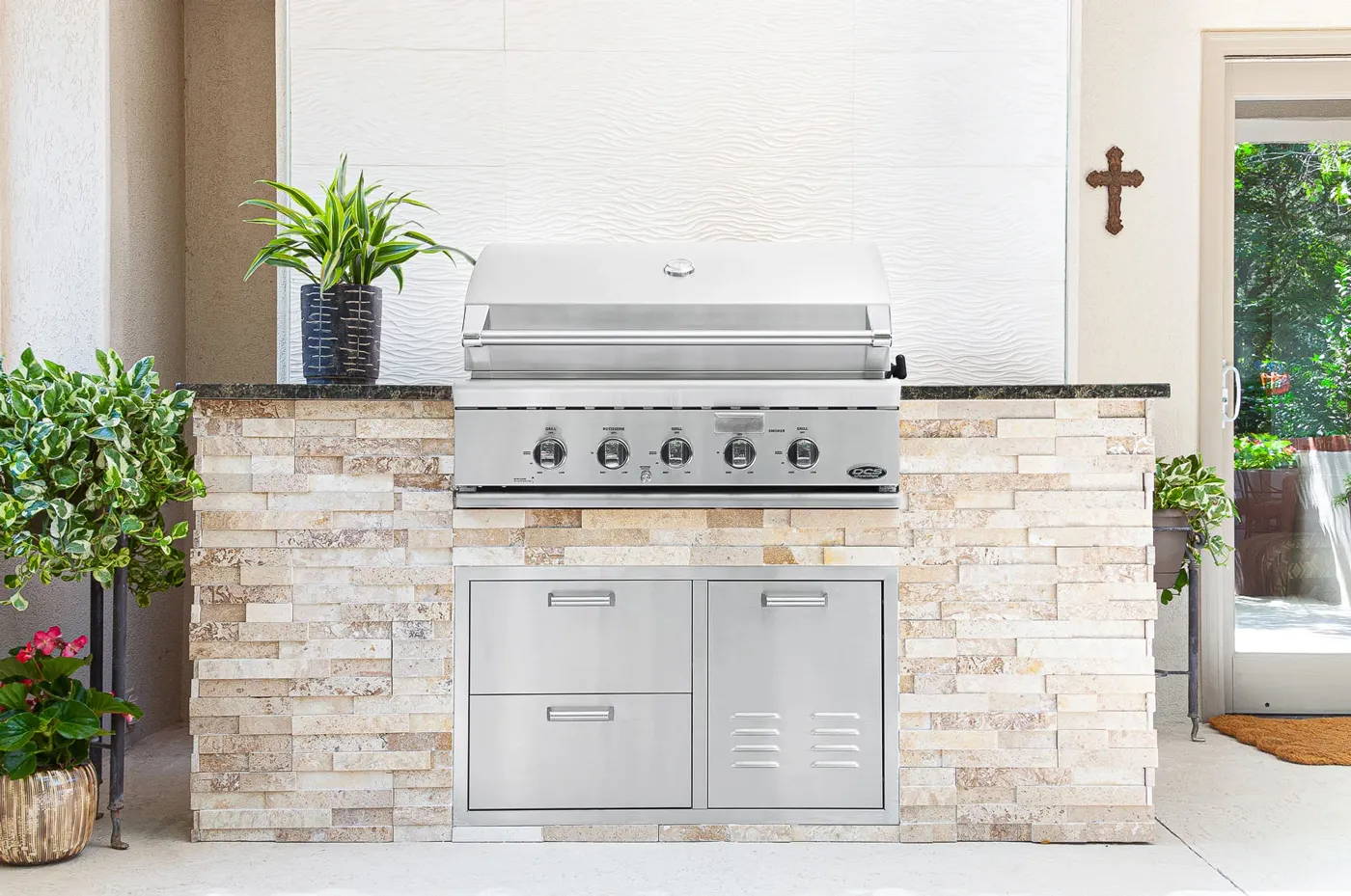 MODERN FARMHOUSE 8' COOKING STATION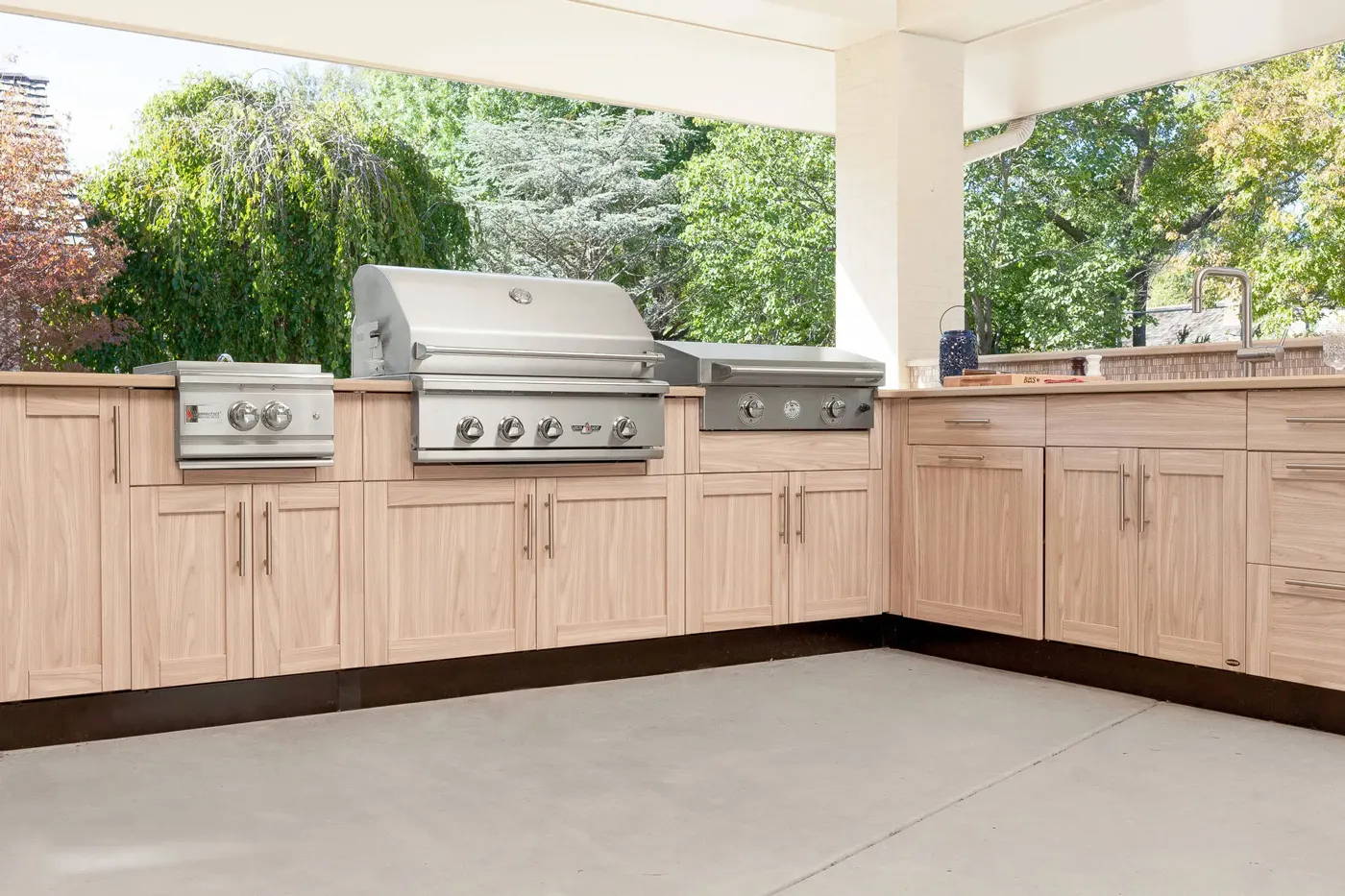 L-SHAPED COOKING & ENTERTAINING CENTER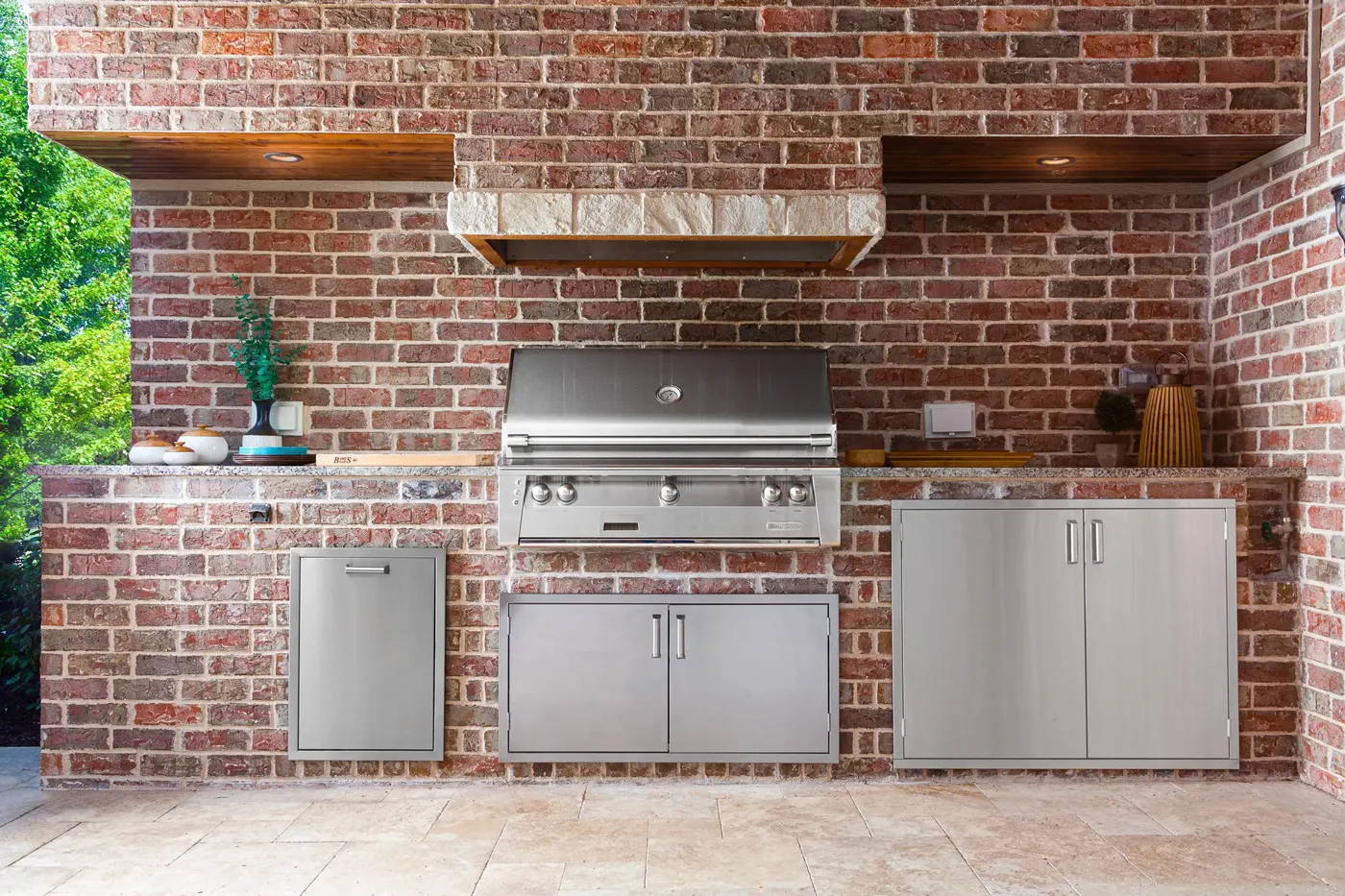 EFFICIENT SINGLE WALL GRILLING CENTER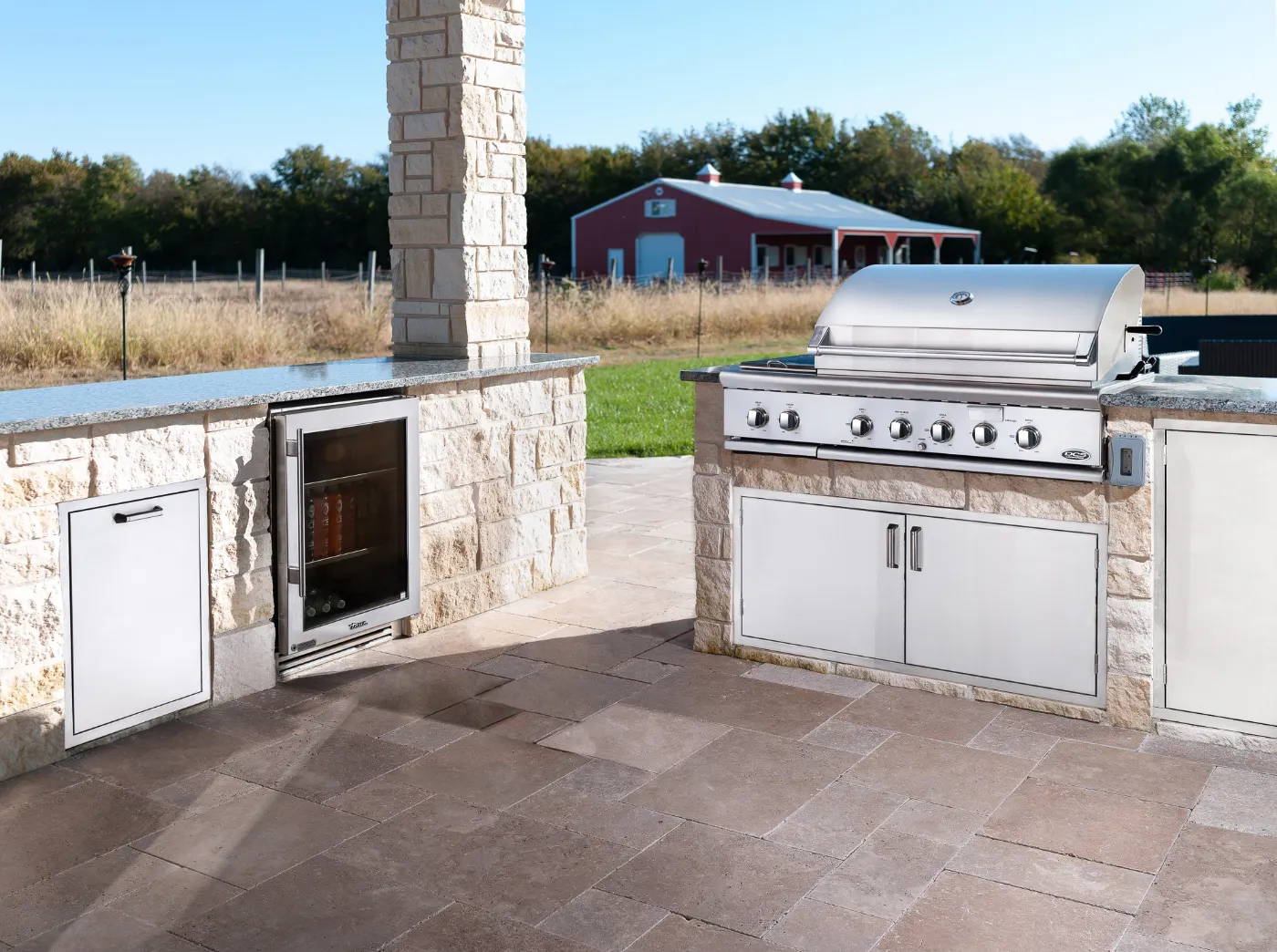 ULTIMATE POOL-SIDE COOKING & ENTERTAINING OASIS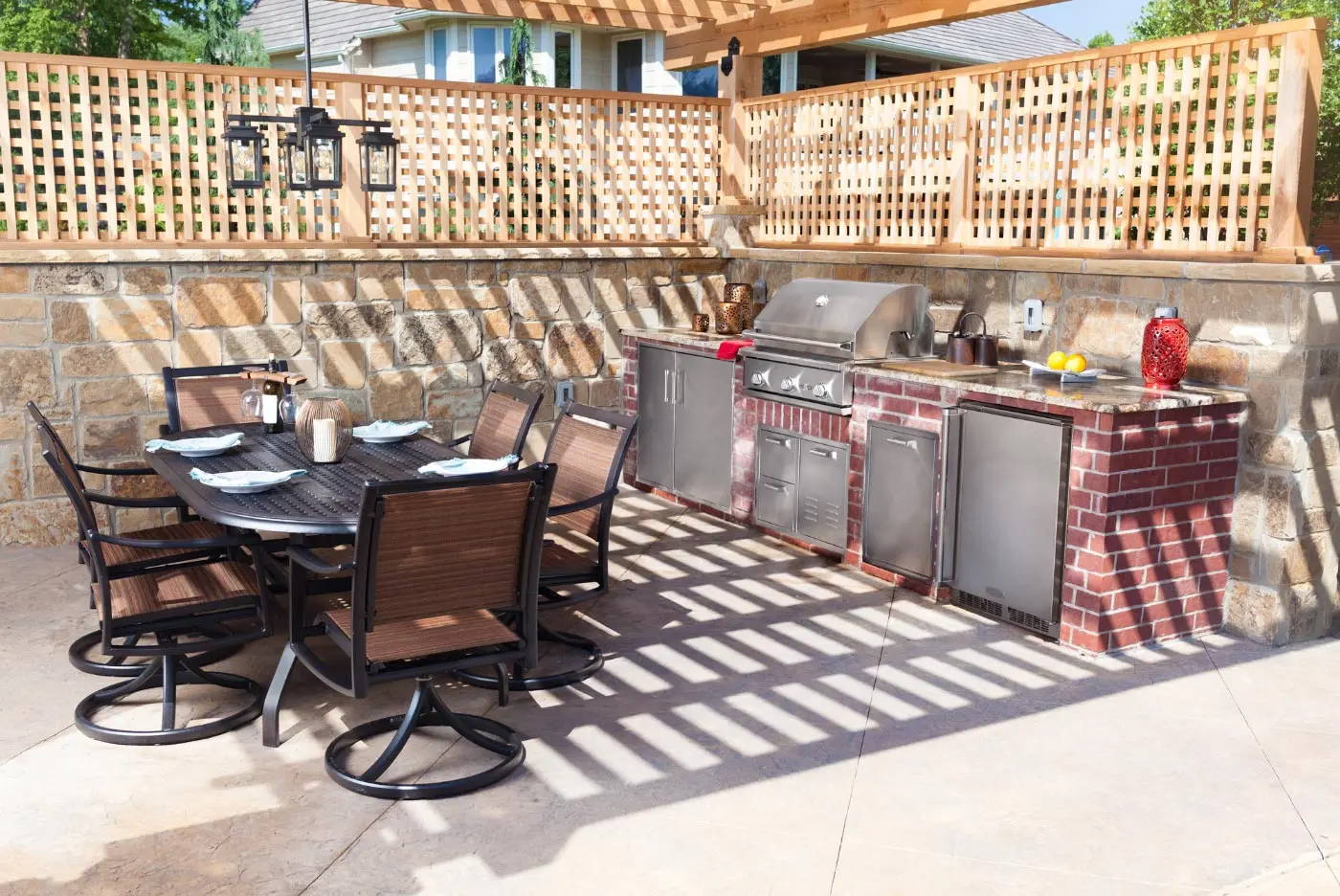 SINGLE WALL GRILLING & ENTERTAINING STATION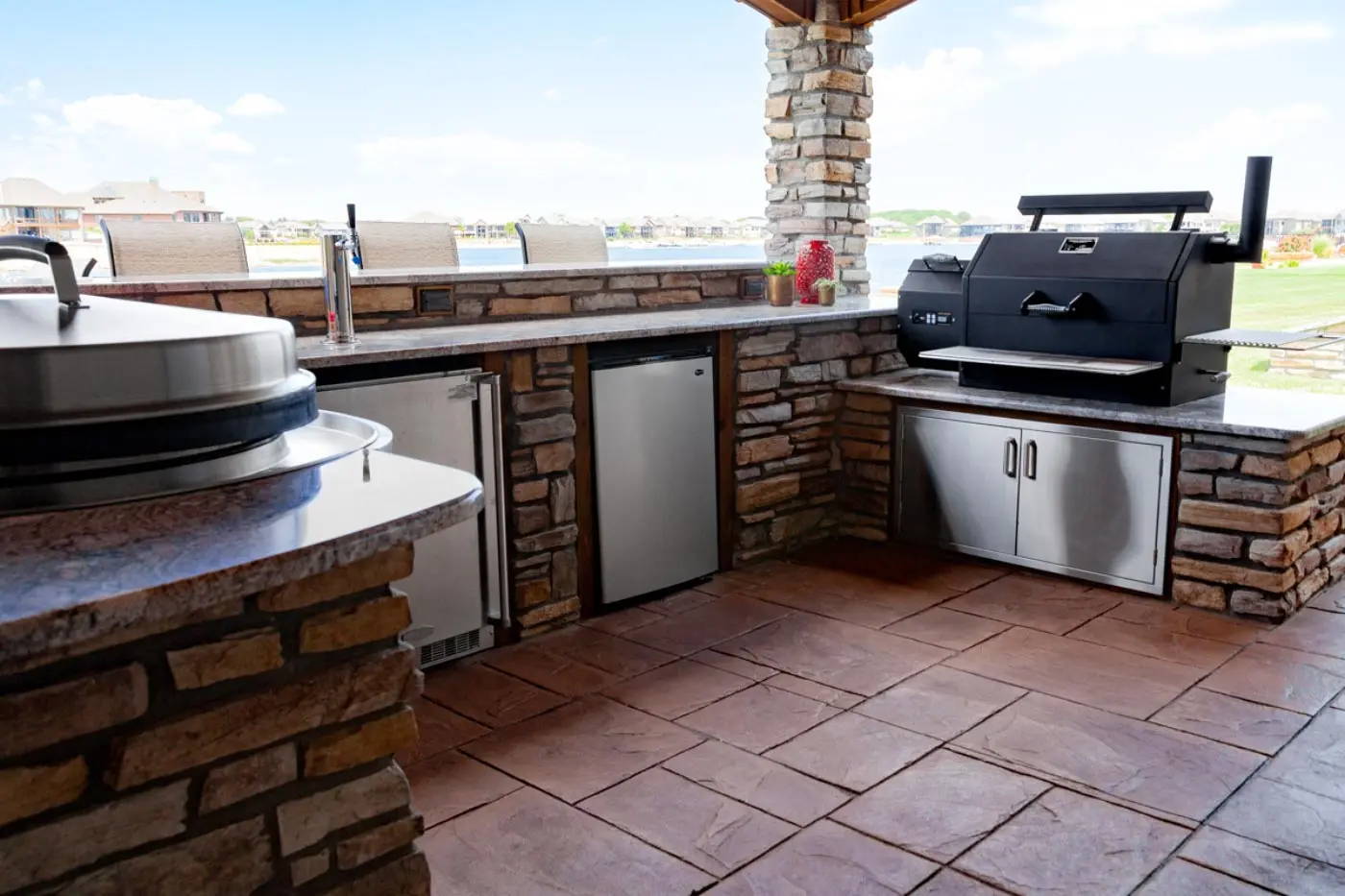 U-SHAPED COOKING & ENTERTAINING CENTER WITH LAKE VIEWS
Our team went to work, eventually coming up with a clean, uncluttered design layout that served as a beautiful counterpoint to the prairie style home. But the robust, straight line design of the single wall kitchen didn't solve the functional space problem by itself. More work needed to be done.
After some important discussions with our design team, a creative solution was found. In order to satisfy the client's desire to make the grill station work in that exact space, it was decided that the brick backsplash would be built out into the yard, giving the grills and accompanying storage units an extra foot and a half of space. This extra space meant that the front of the kitchen lined up perfectly with the adjoining patio seating line, and no functional space would be lost.
In the end, a perfect one pot chicken dinner for the whole family was made possible through some outside-the-box thinking and good old fashioned teamwork. Problem solved.