MODERN GALLEY OUTDOOR KITCHEN &
This outdoor kitchen looks like it came straight off a Hollywood movie set with a clean, dynamic look. It's easy to imagine a famous super spy entertaining their latest love interest in front of the stainless steel Evo and Alfresco appliances, artfully framed by black waterfall granite counters and a stylish iridescent penny tile backsplash, all under a black matte range hood.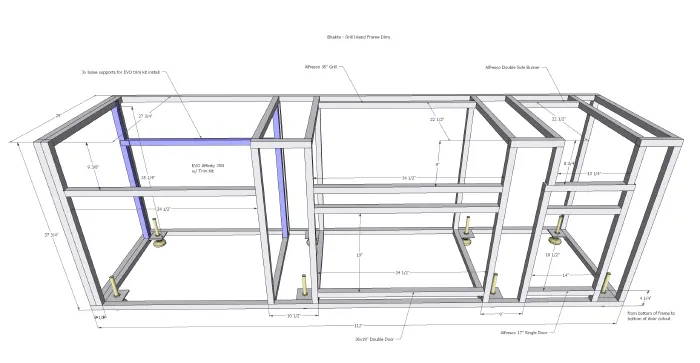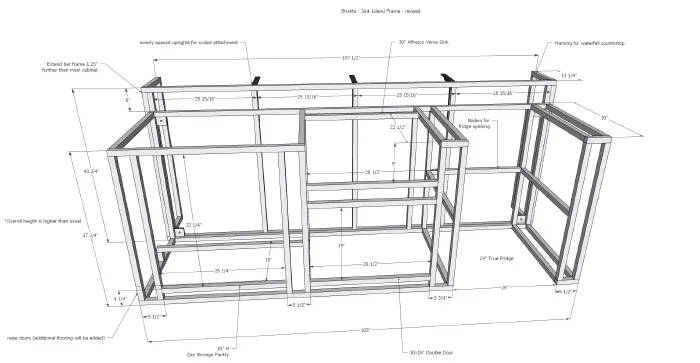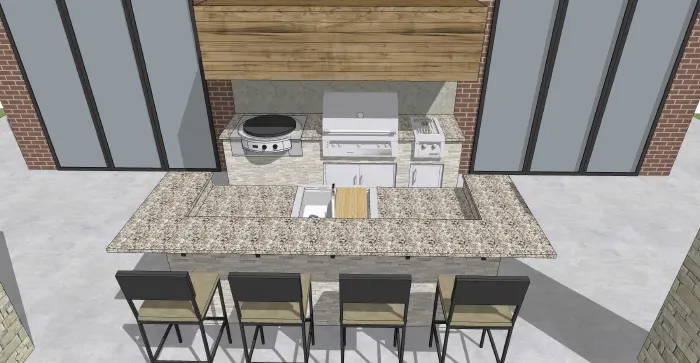 The Evo Affinity cooktop can really heat up the screen with its inner and outer gas tube burners that allow temperatures to range anywhere from 225 to 525 degrees -- perfect for independent zone cooking. Next to the Evo a 36" Alfresco grill and 14" side burner team up to form a durable duo that will have even the most villainous recipes on the run. The end result is the perfect setting for you to make camera-ready Brisket Breakfast Tacos or Cajun Shrimp Pasta.
Opposite the grill side is a trio of unsung heroes, including a bar quality sink, LED illuminated glass door refrigerator and moisture sealed dry pantry, making food storage and preparation easy for directors and sidekicks alike. And with its large format porcelain tile, this galley kitchen seamlessly connects the main entertaining area inside the home to an outdoor relaxation area, creating the perfect spot to enjoy some off-screen time with friends and family.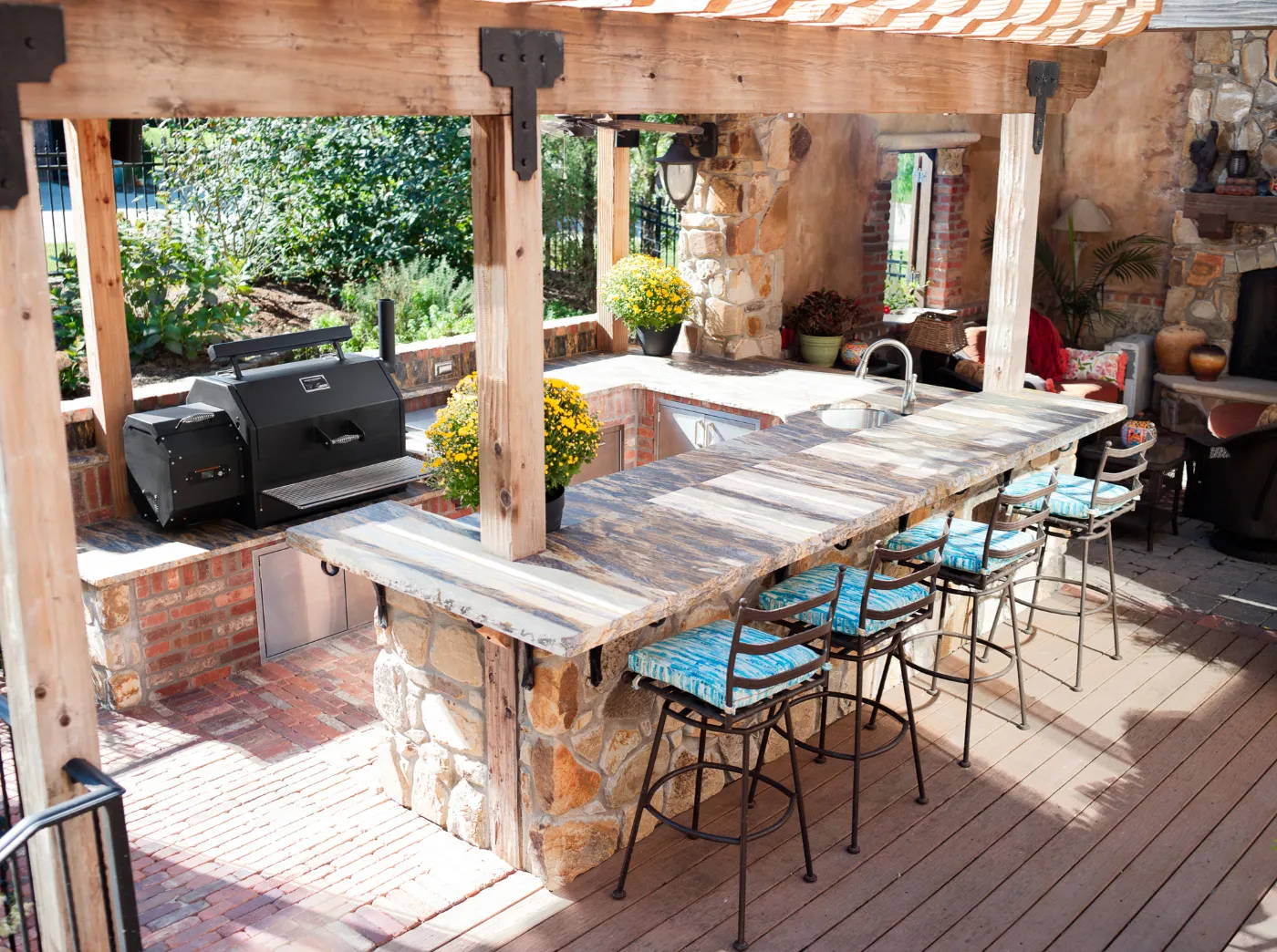 RUSTIC U-SHAPED OUTDOOR KITCHEN WITH CUSTOM PERGOLA
MODERN FARMHOUSE SINGLE WALL OUTDOOR KITCHEN
MODERN SINGLE WALL OUTDOOR KITCHEN
COMPACT GRILL STATION WITH STORAGE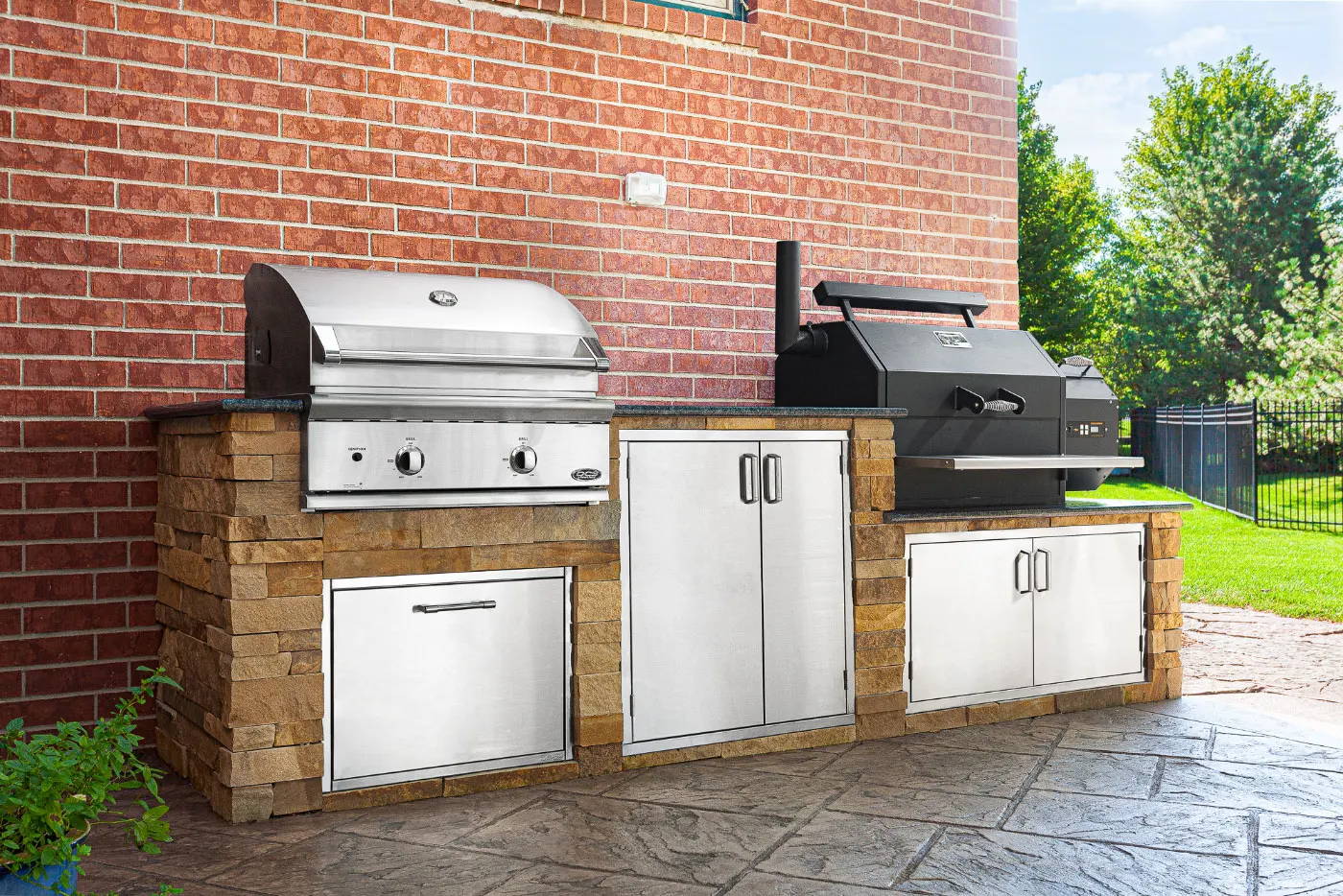 SINGLE WALL OUTDOOR KITCHEN WITH STORAGE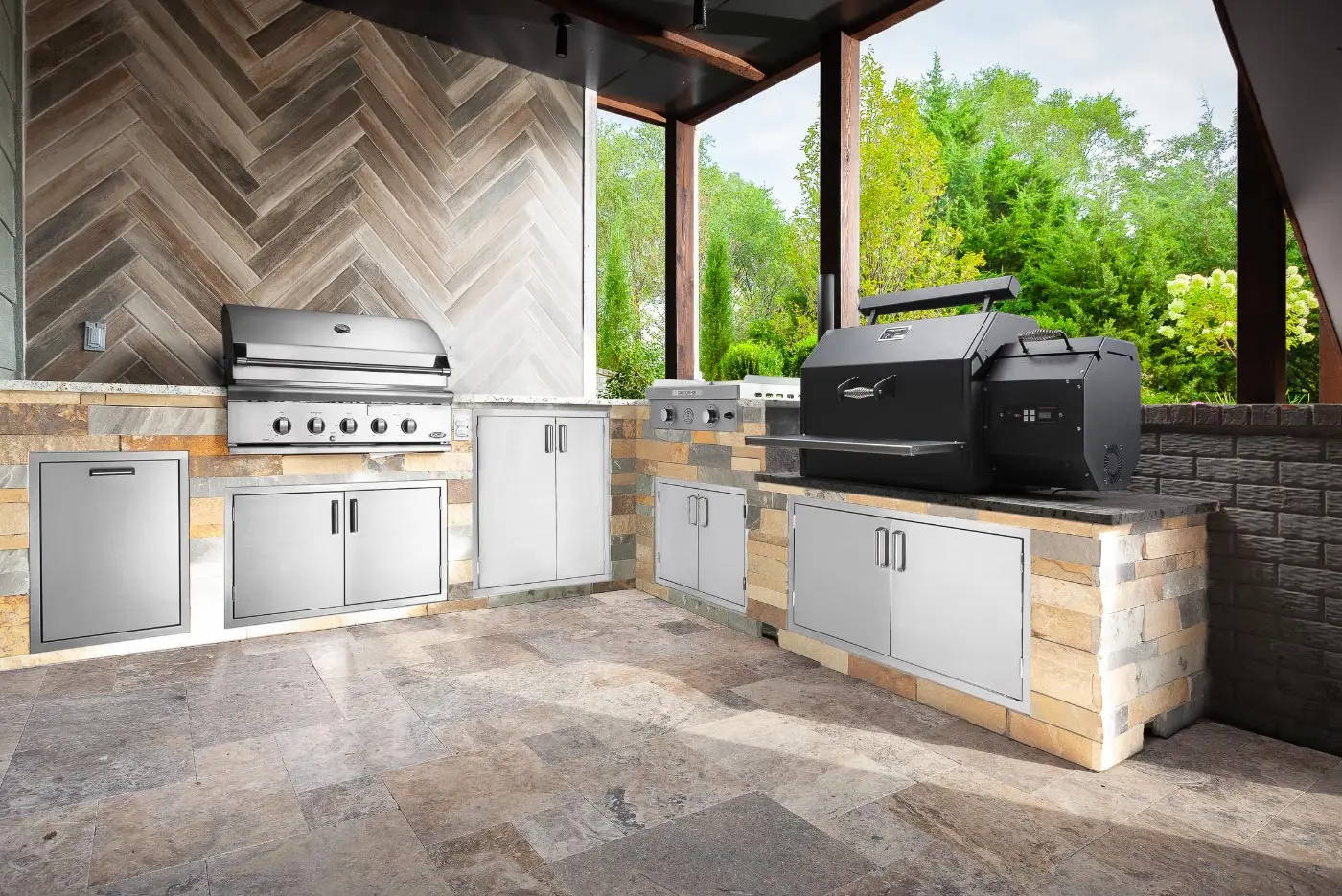 UNDER-DECK L-SHAPED KITCHEN WITH EXTRA STORAGE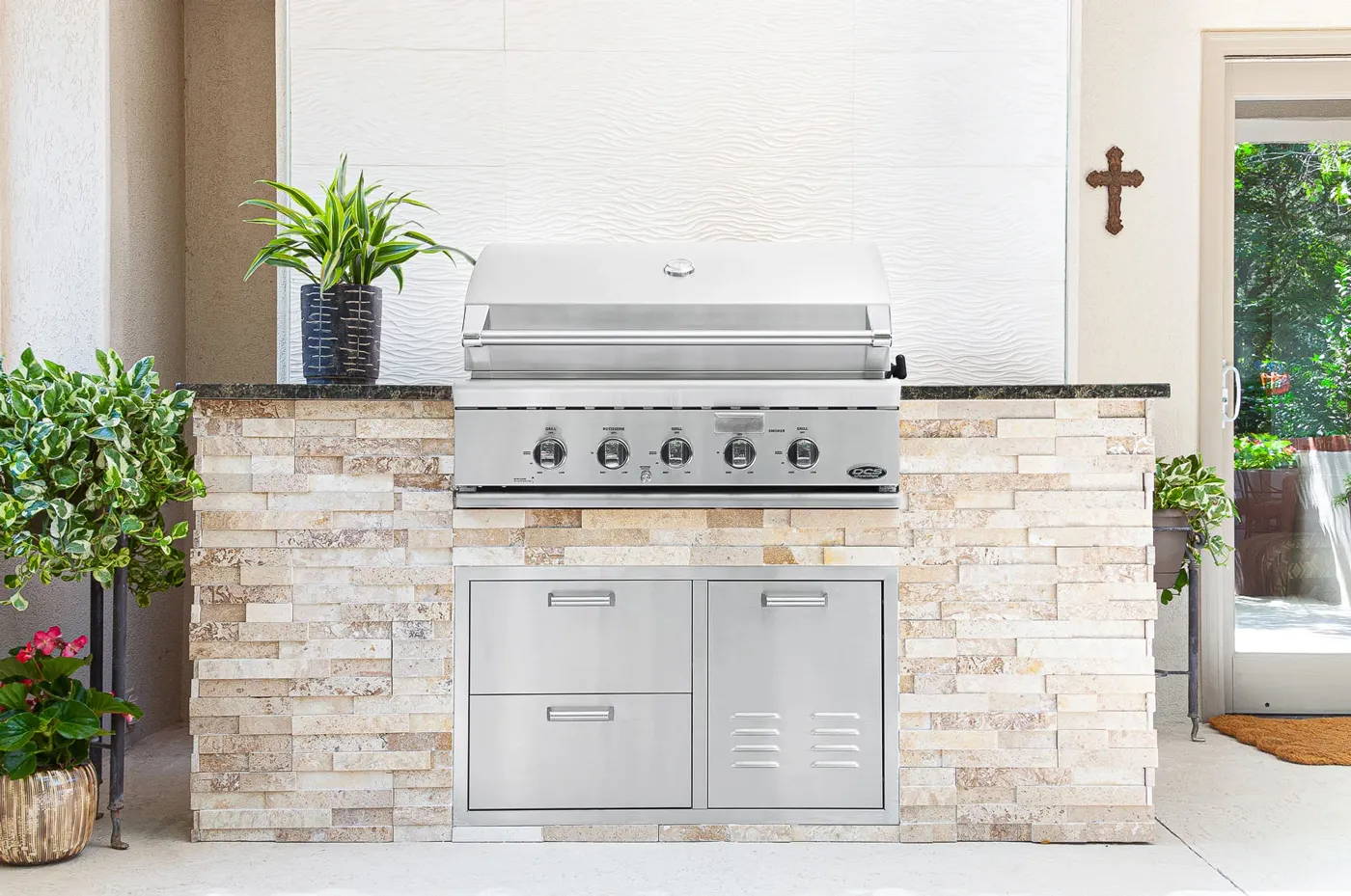 MODERN FARMHOUSE 8' COOKING STATION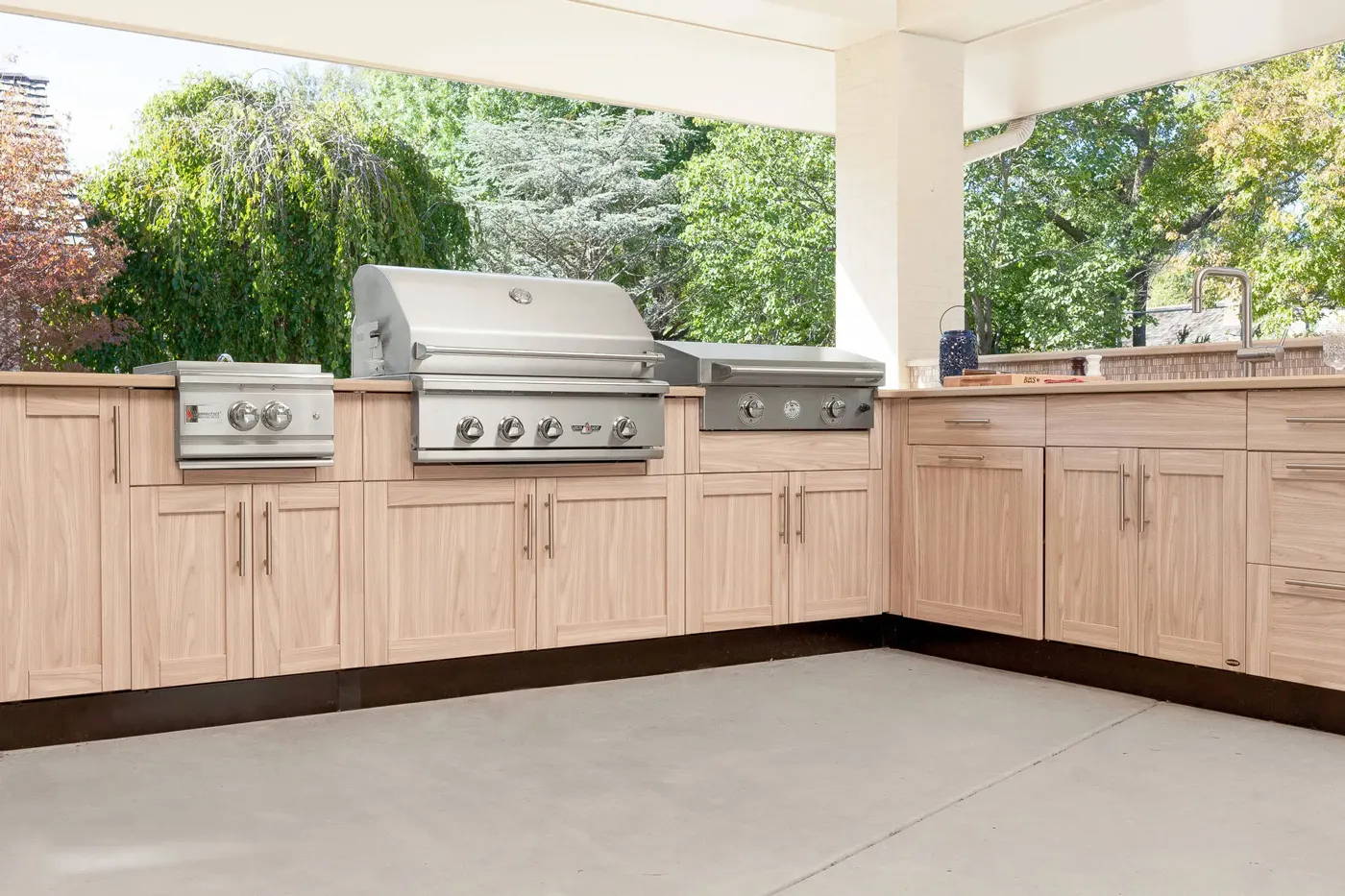 L-SHAPED COOKING & ENTERTAINING CENTER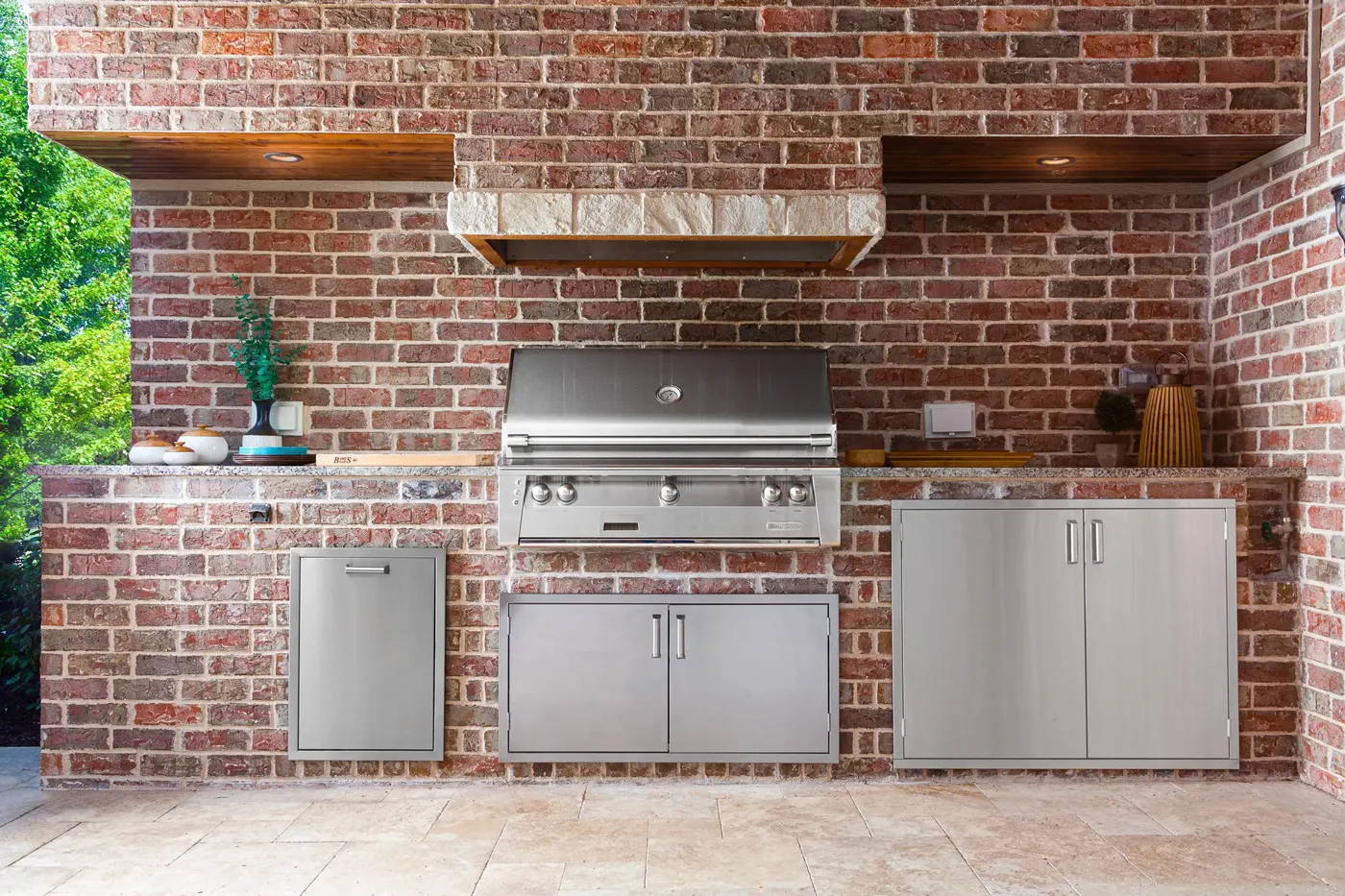 EFFICIENT SINGLE WALL GRILLING CENTER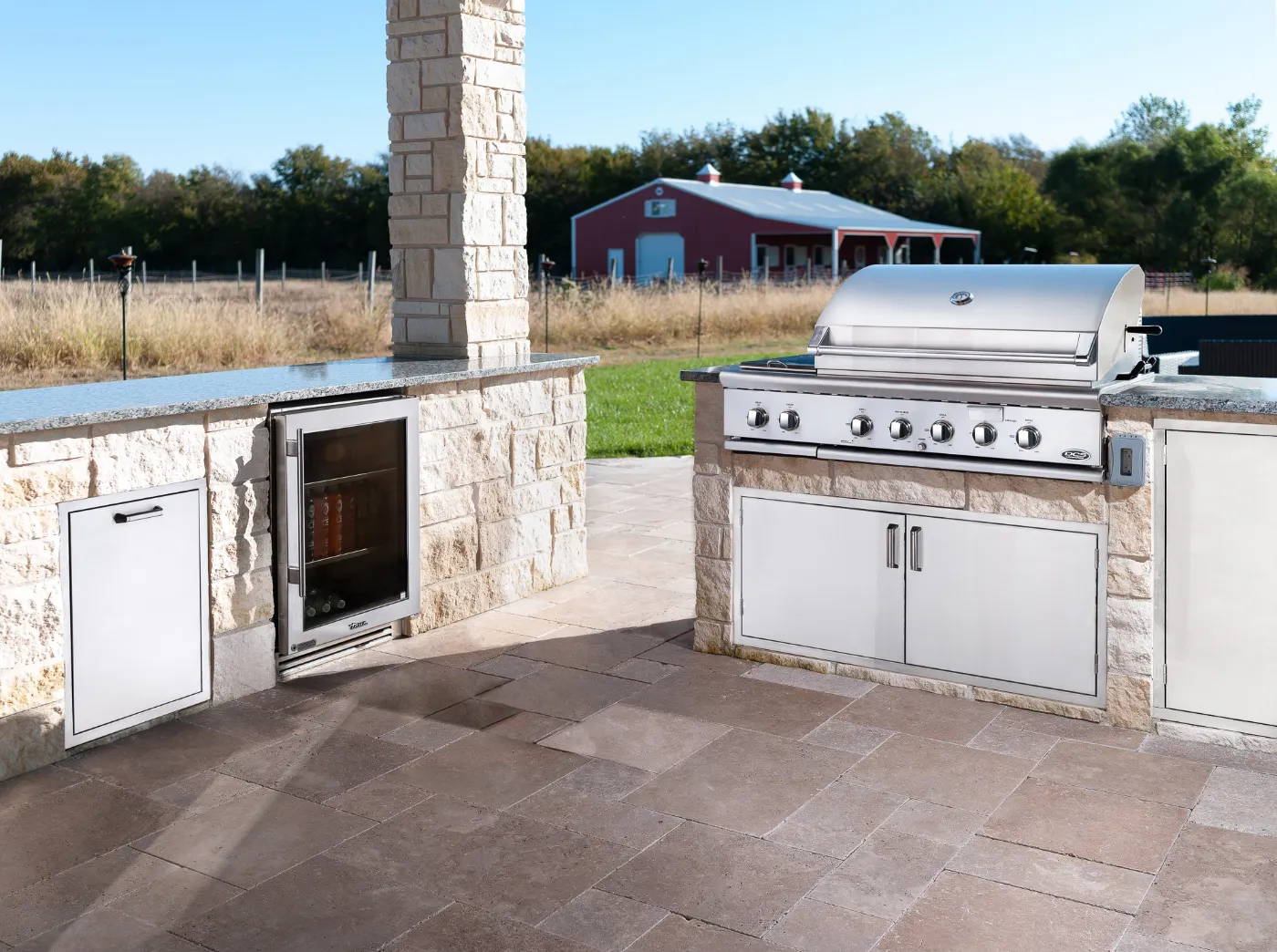 ULTIMATE POOL-SIDE COOKING & ENTERTAINING OASIS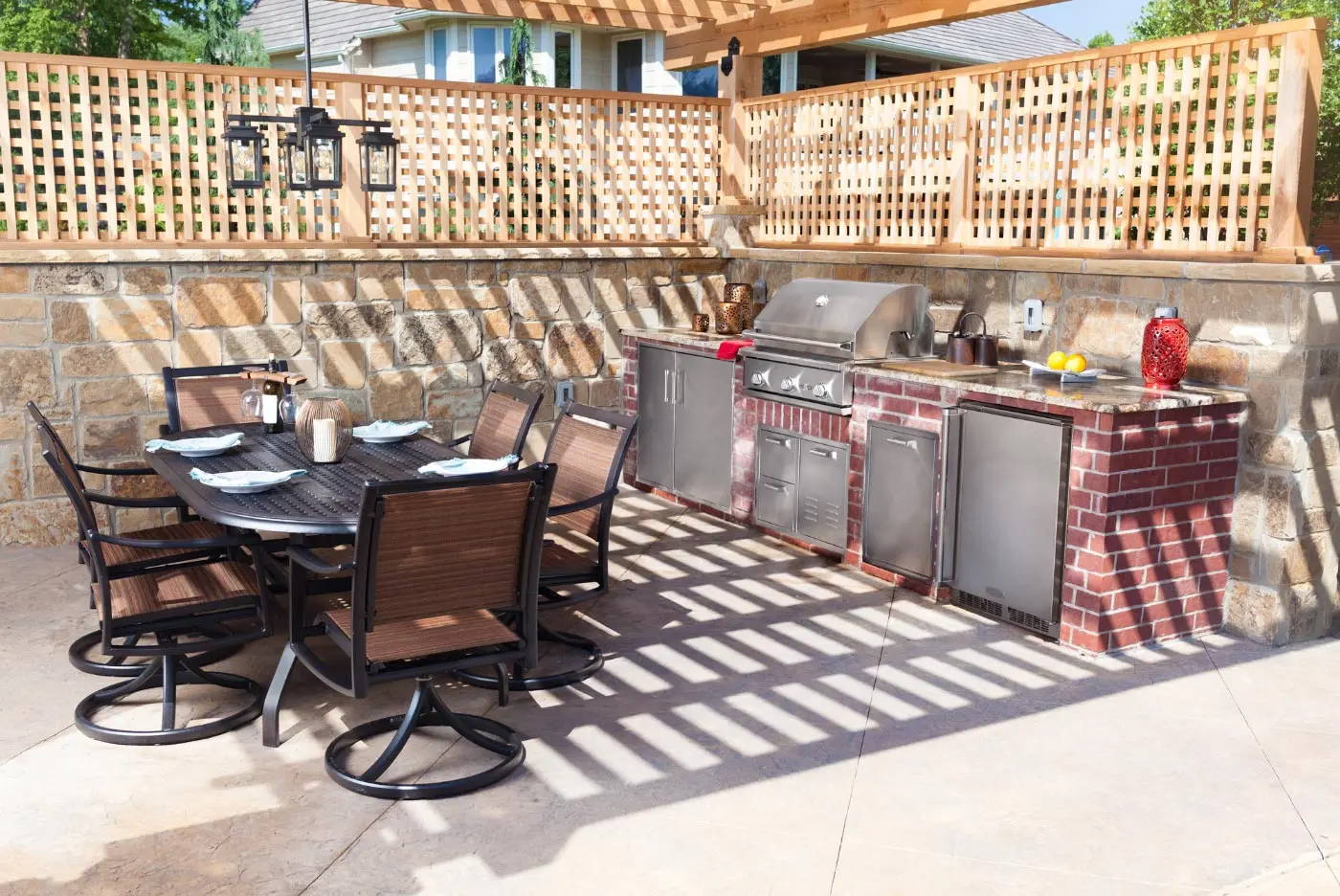 SINGLE WALL GRILLING & ENTERTAINING STATION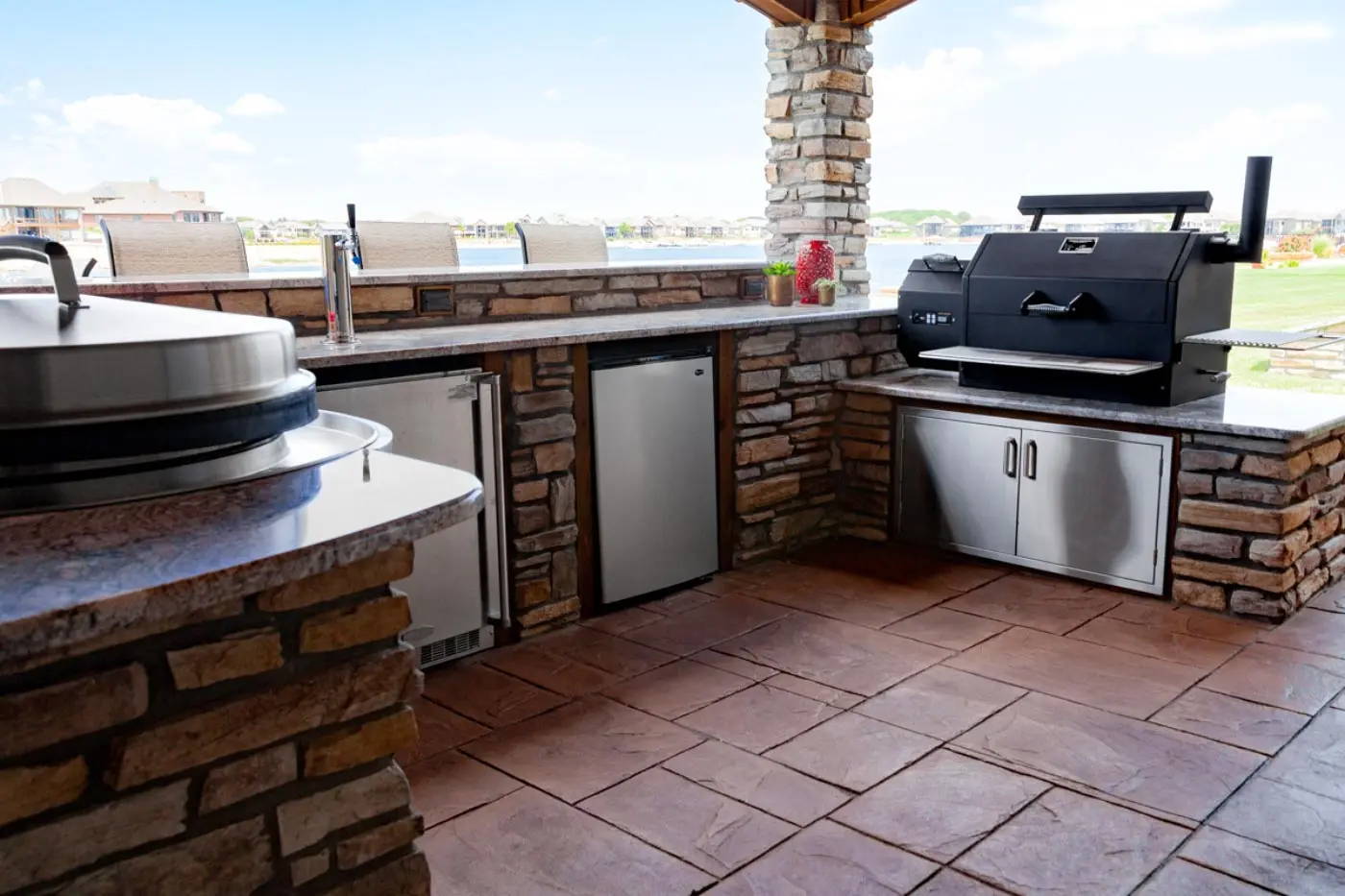 U-SHAPED COOKING & ENTERTAINING CENTER WITH LAKE VIEWS