IMPRESSIVE COOKING STATION
The shortest distance between two outdoor kitchen points is a straight line, and our client came to us with a desire to build a line of fully loaded grills to fill the space between two patio columns. They knew exactly what grills they wanted, and with so much cooking space and a history of making food to draw a crowd, they knew they needed an adjacent bar top with seating to complement the cookers.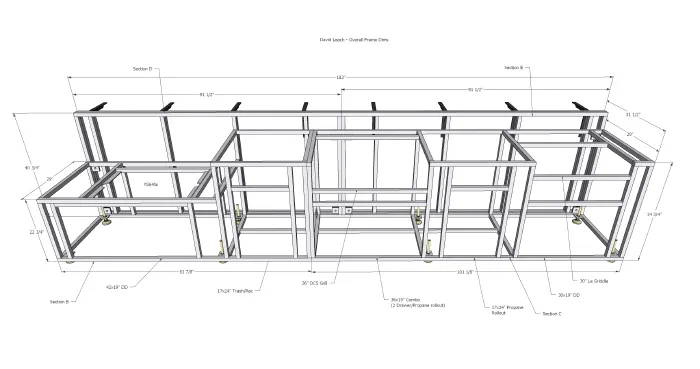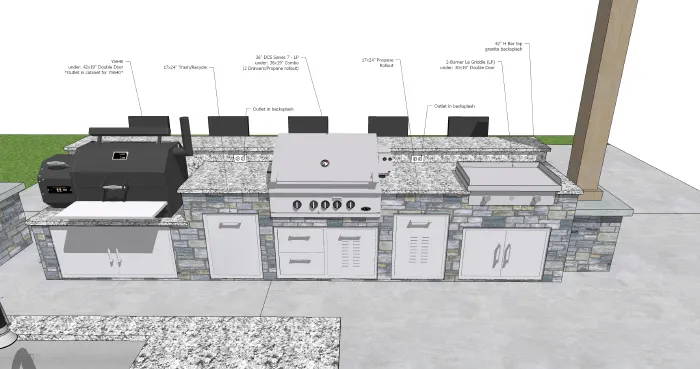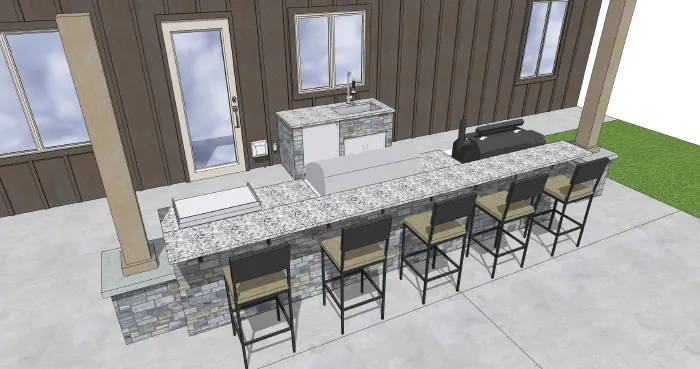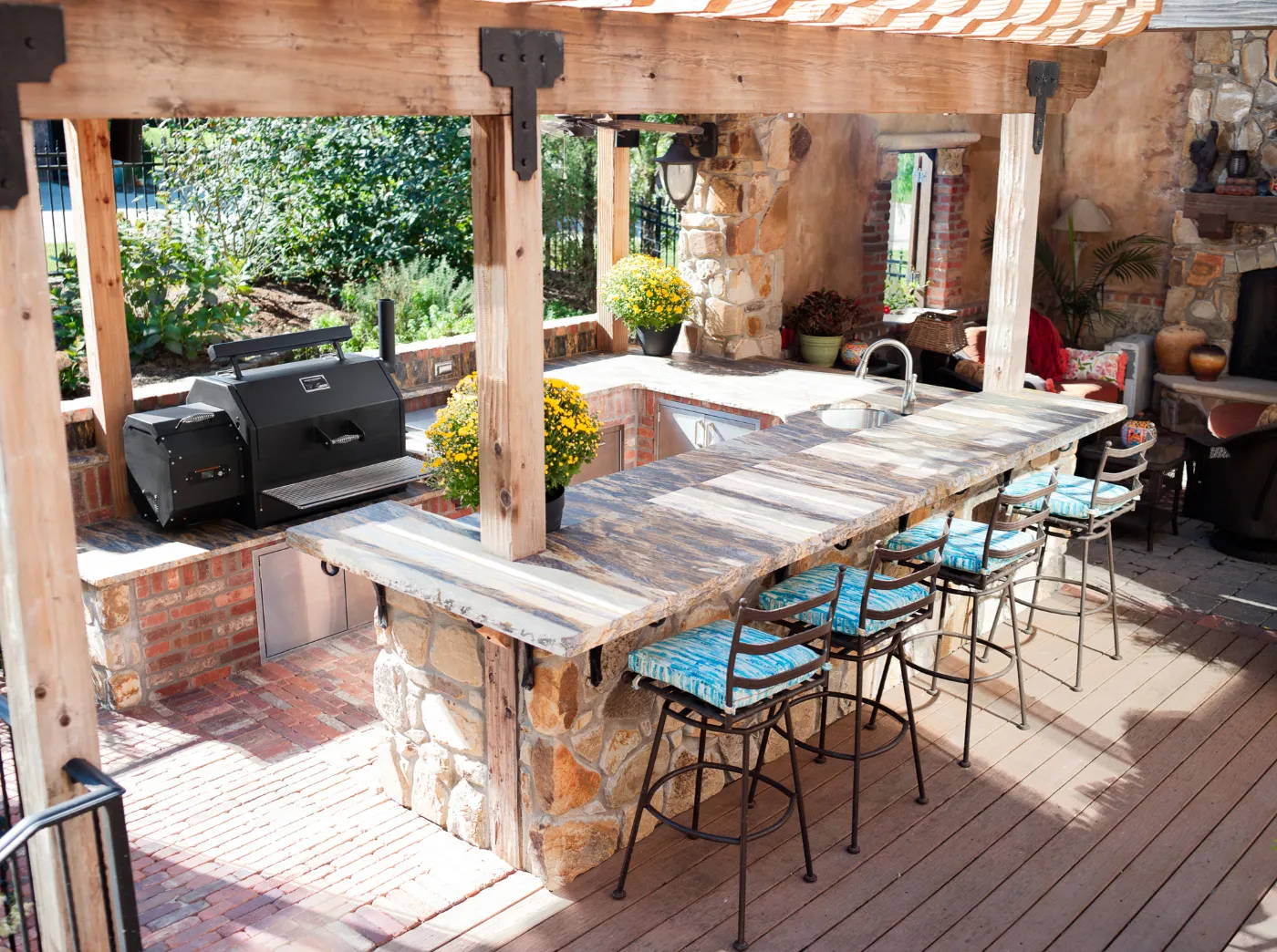 RUSTIC U-SHAPED OUTDOOR KITCHEN WITH CUSTOM PERGOLA
MODERN FARMHOUSE SINGLE WALL OUTDOOR KITCHEN
MODERN SINGLE WALL OUTDOOR KITCHEN
COMPACT GRILL STATION WITH STORAGE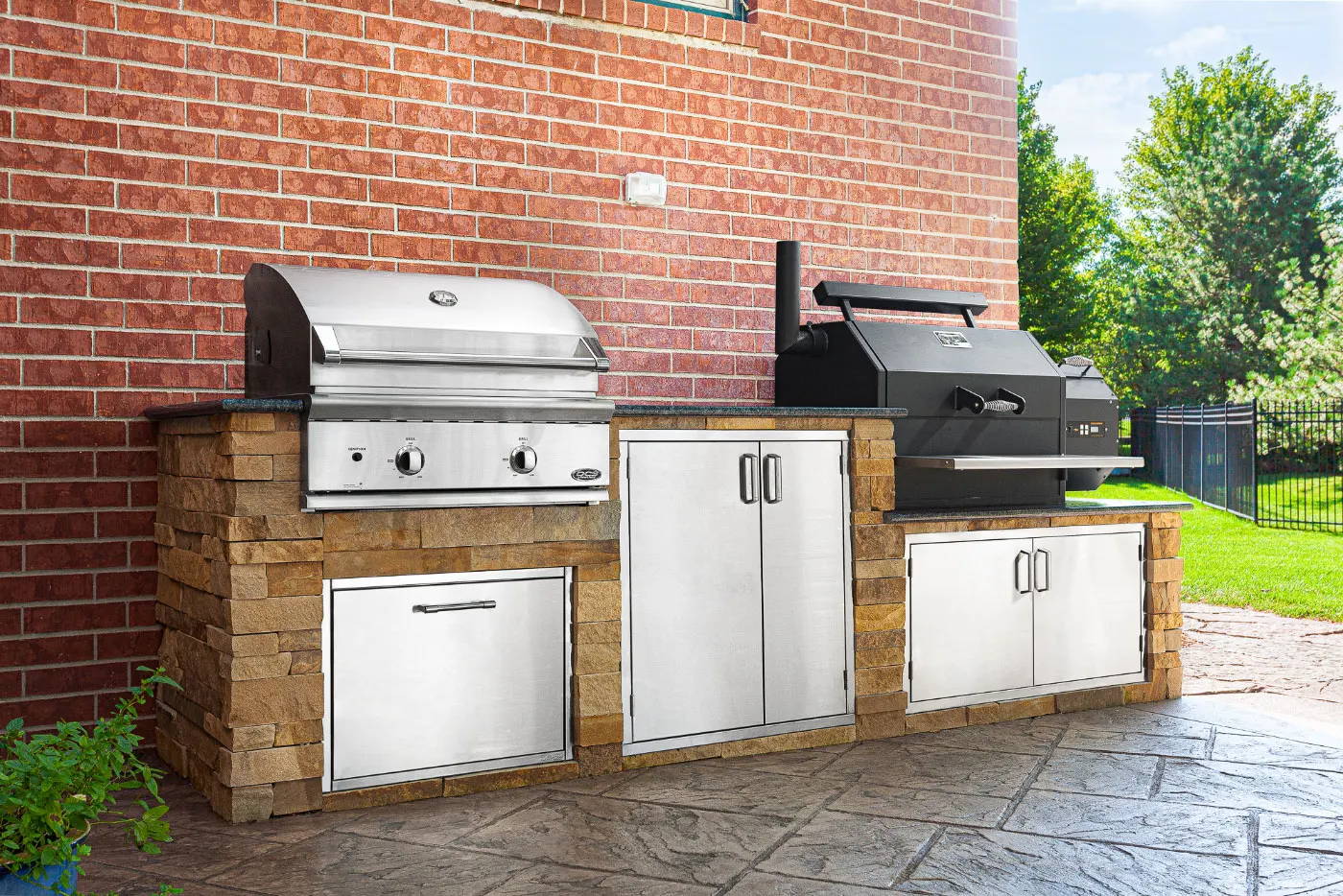 SINGLE WALL OUTDOOR KITCHEN WITH STORAGE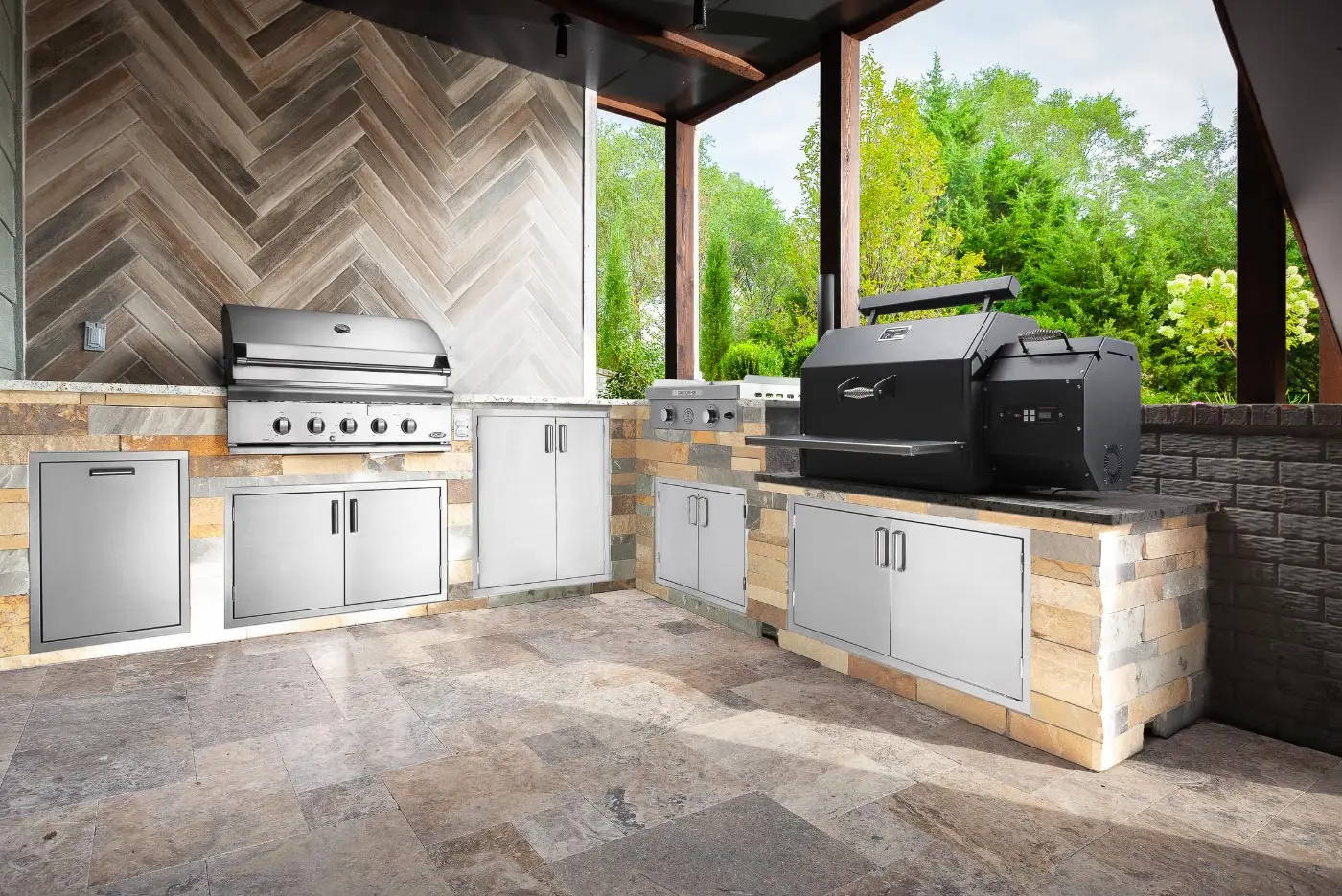 UNDER-DECK L-SHAPED KITCHEN WITH EXTRA STORAGE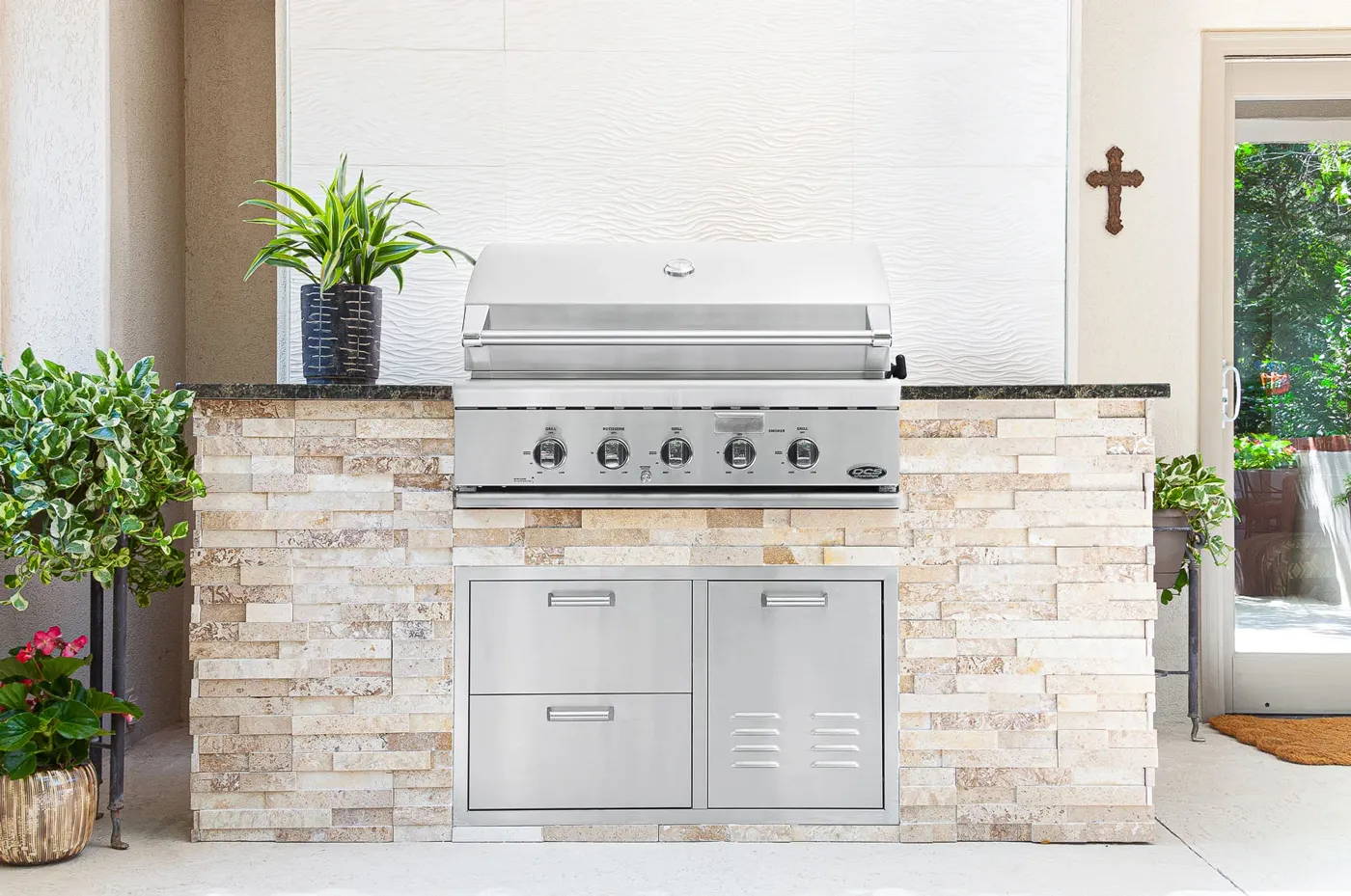 MODERN FARMHOUSE 8' COOKING STATION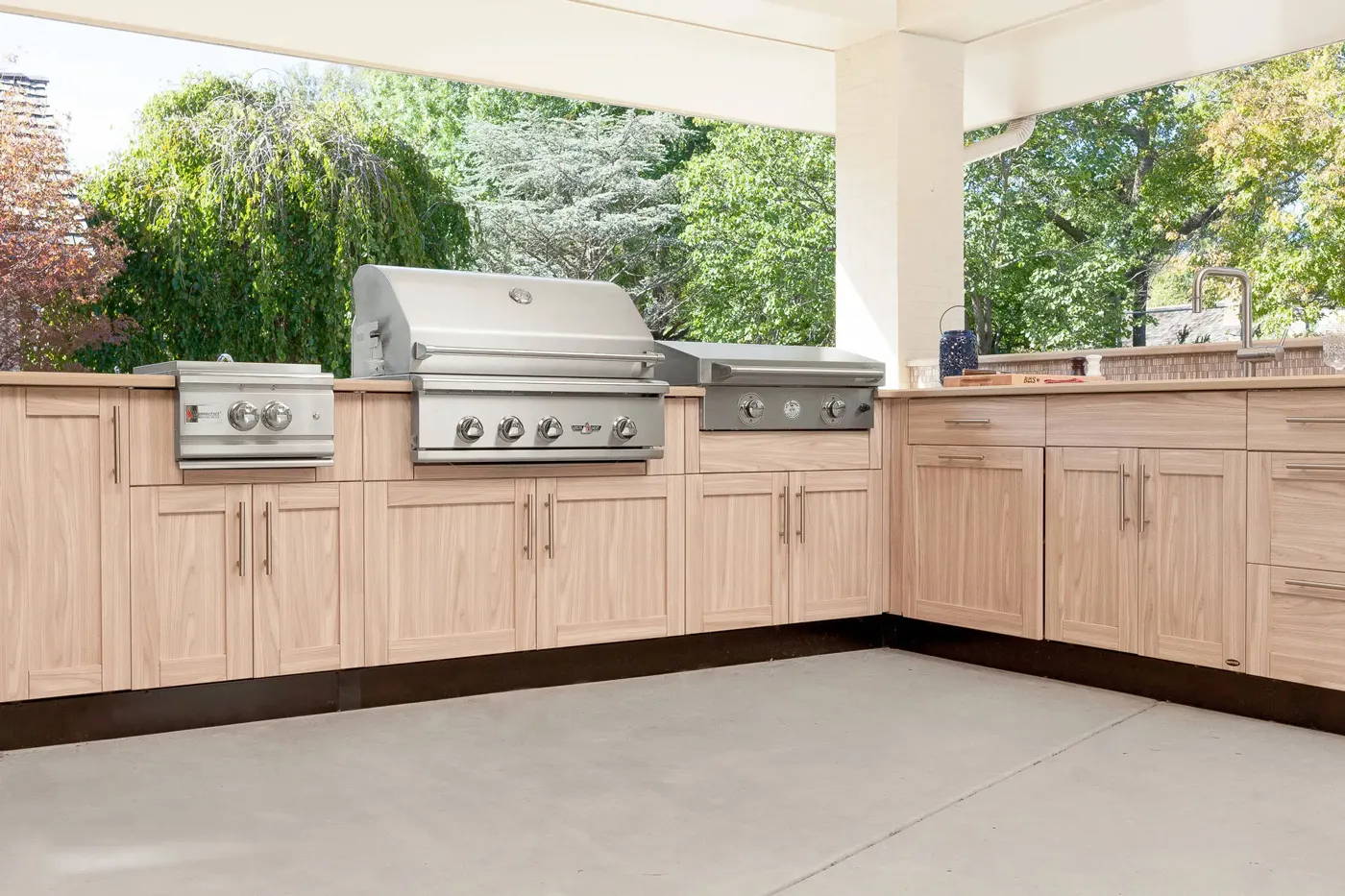 L-SHAPED COOKING & ENTERTAINING CENTER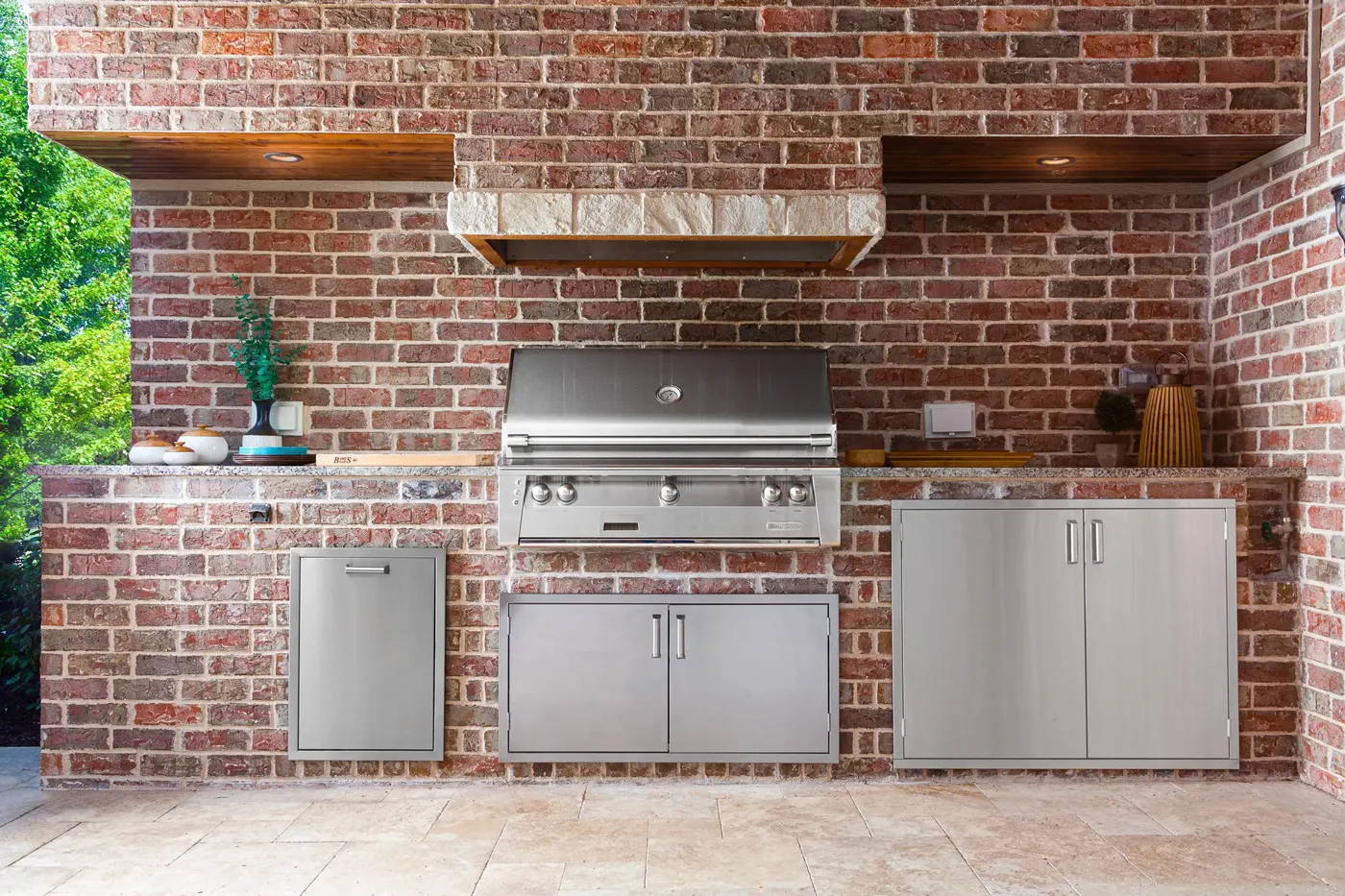 EFFICIENT SINGLE WALL GRILLING CENTER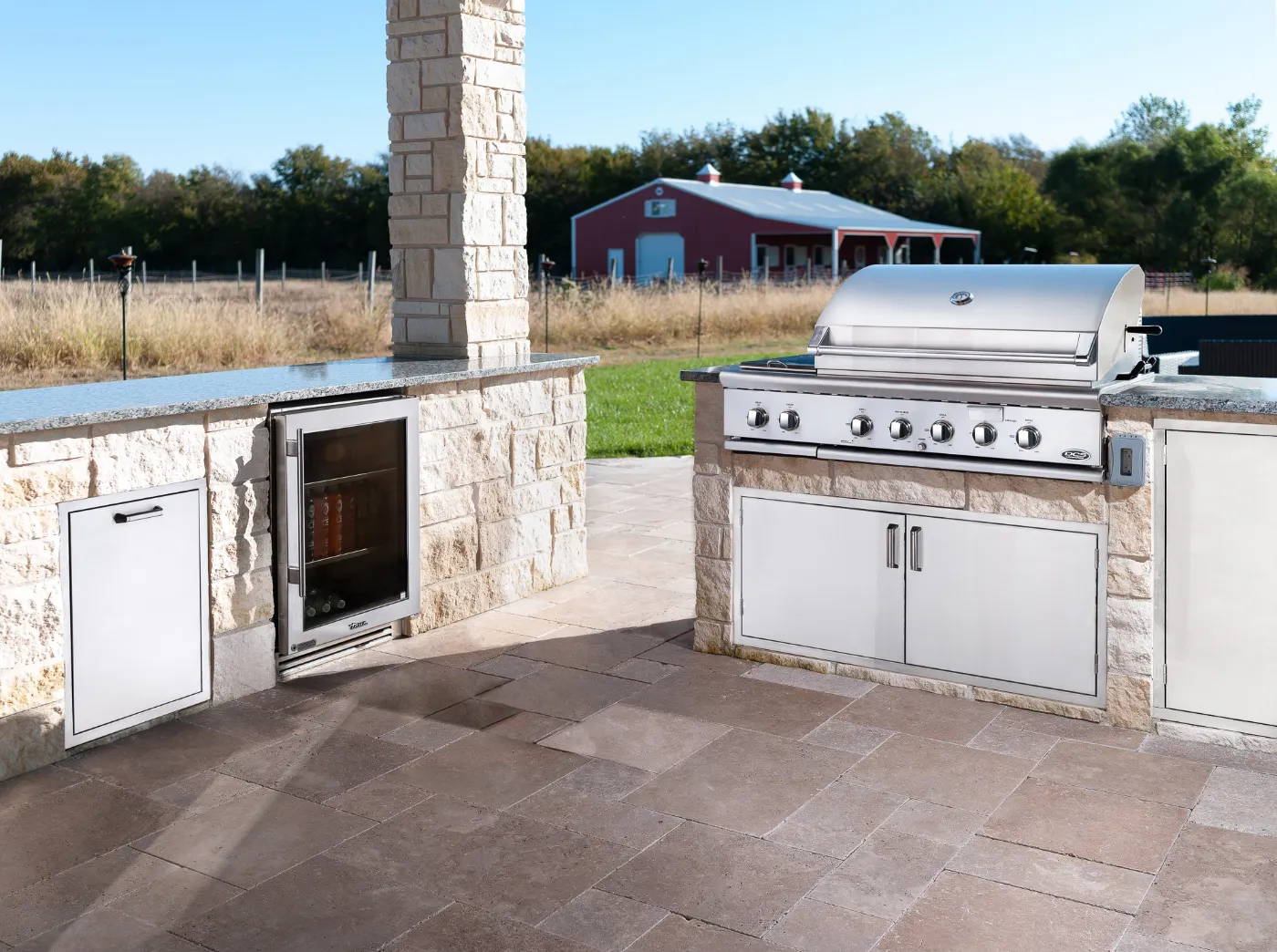 ULTIMATE POOL-SIDE COOKING & ENTERTAINING OASIS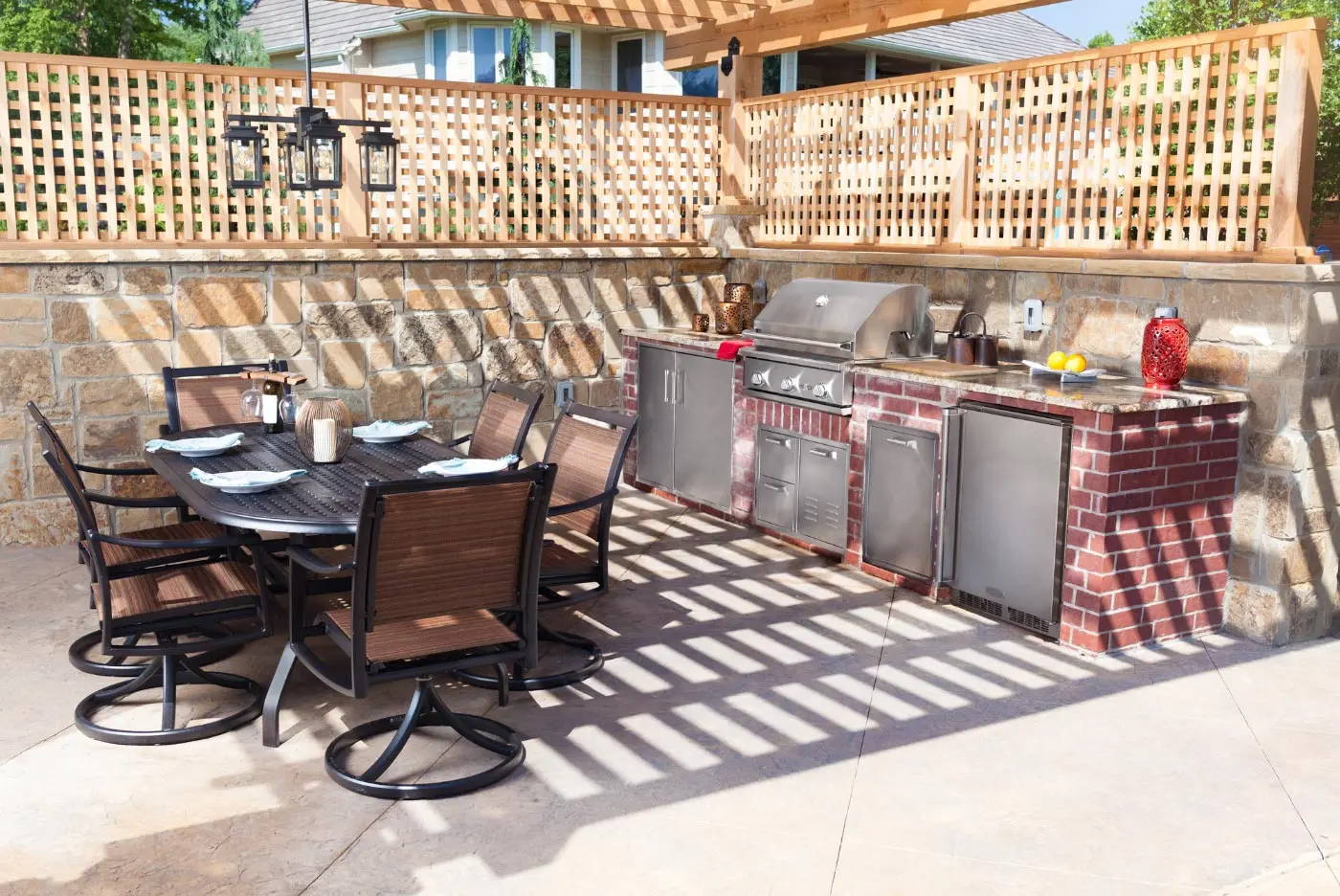 SINGLE WALL GRILLING & ENTERTAINING STATION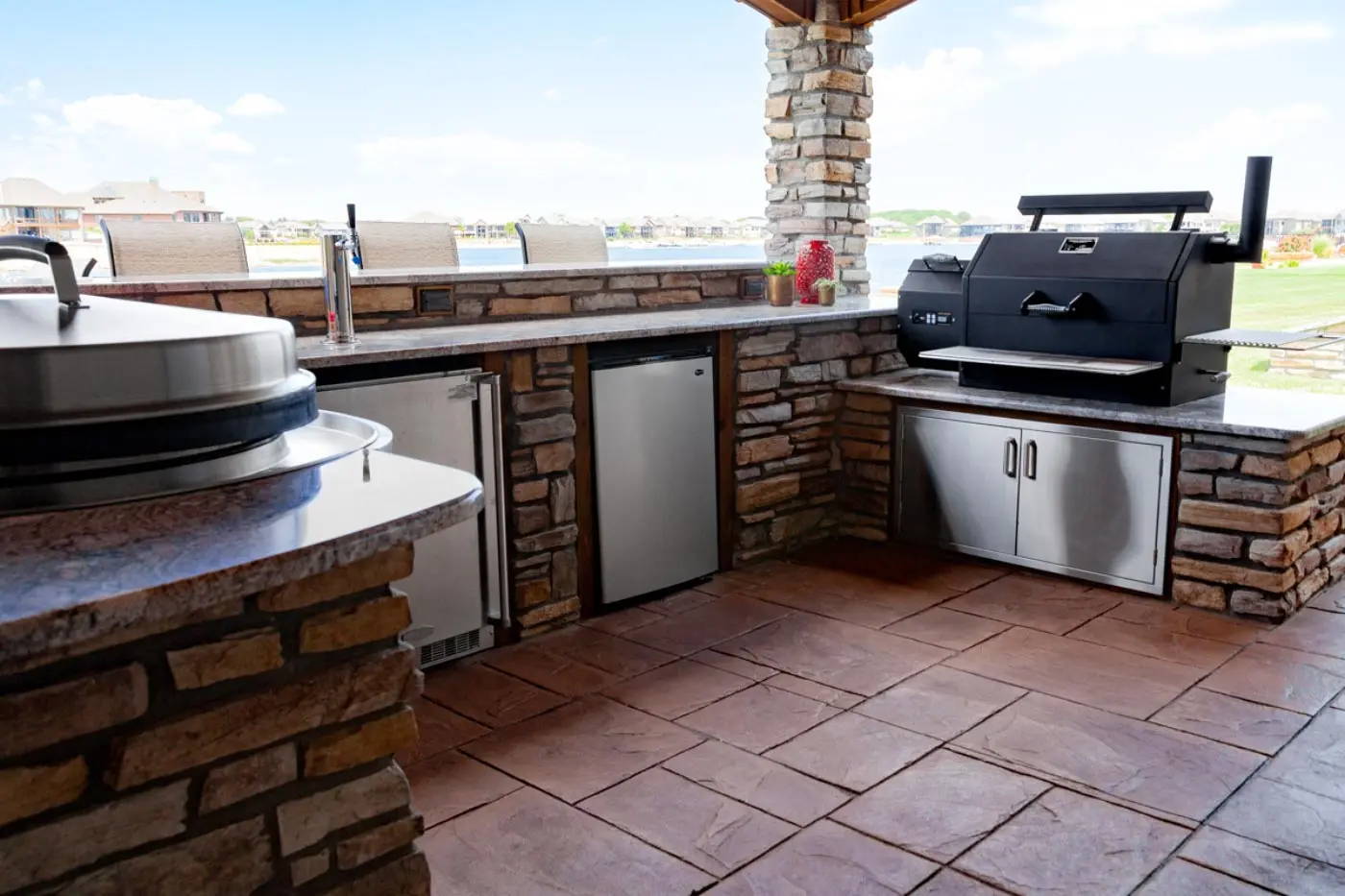 U-SHAPED COOKING & ENTERTAINING CENTER WITH LAKE VIEWS
Leading off the lineup is the Yoder Smokers YS640s Pellet Grill, its black steel hood standing out in a sea of limestone and granite. The centerpiece of the line is the striking DCS 36" Series 7, a 5 burner gas grill tailor-made to feed a large group. Completing the trio is the Le Griddle GFE105 41" Teppanyaki Grill, its 304 stainless steel cooking surface able to provide superior heat distribution. Built-in propane rollouts below the grills keep fuel tanks easily accessible and trash rollouts keep the cooking area tidy, while access doors provide convenient storage space.
An impressive cooking station like this requires a place to prepare large amounts of food, so a mini bar was added opposite the grill station with enough counterspace to help serve smash burgers or breakfast omelettes. A built-in True refrigerator helps keep drinks cool and close at hand, reducing trips in and out of the house.