FANTASTIC OUTDOOR KITCHEN EXPERIENCE
Sometimes to get a lot of cooking done you just have to take it outside, and this spacious 15-foot long L-shaped kitchen has all the features you need to do exactly that. The robust DCS built-in grill is handcrafted for serious cooks with 871 square inches of grill space, and the DCS double side burner increases cooking capability by letting you heat sauces and side dishes, cook a pot of chili or boil shrimp without having to manage multiple cooking spaces.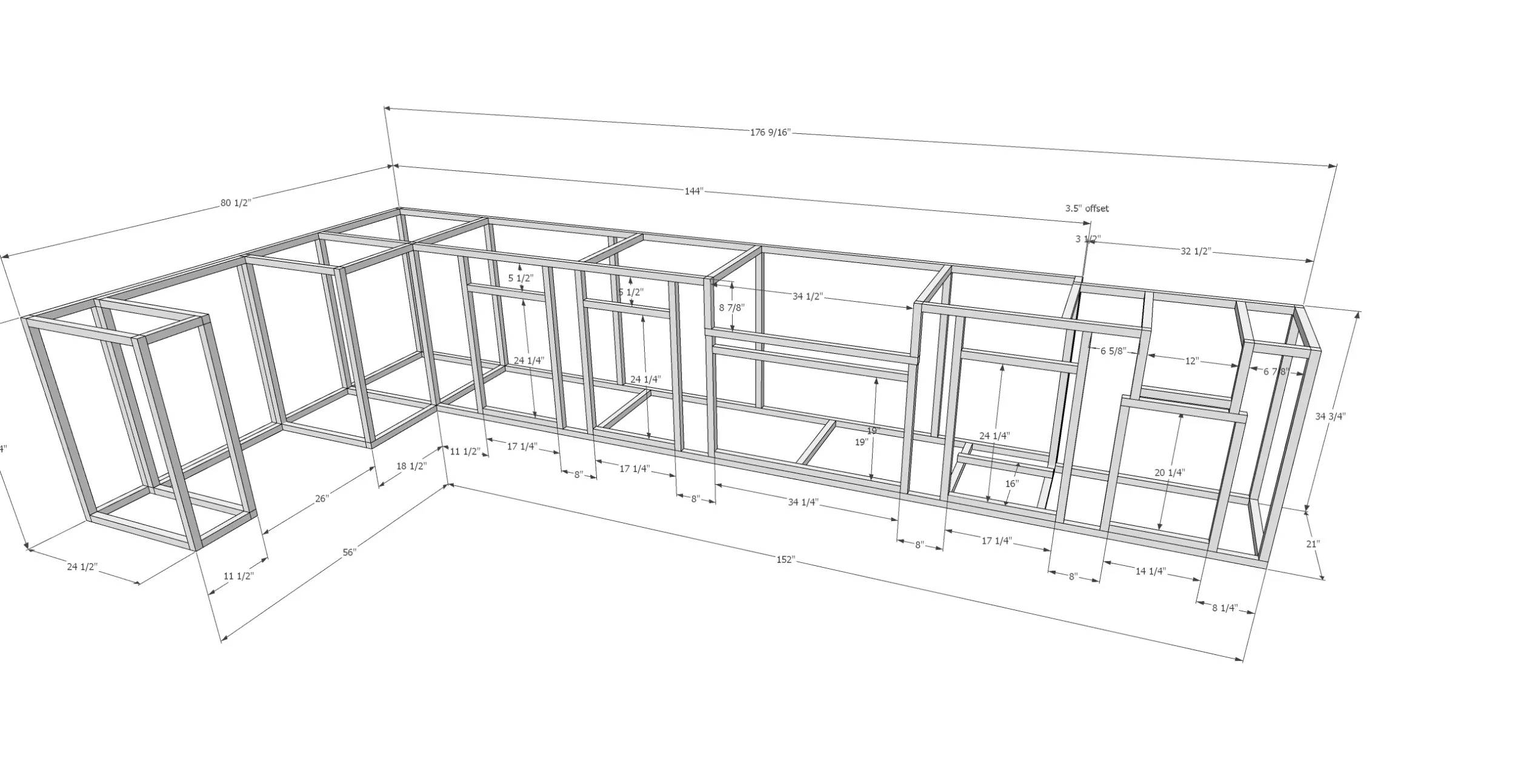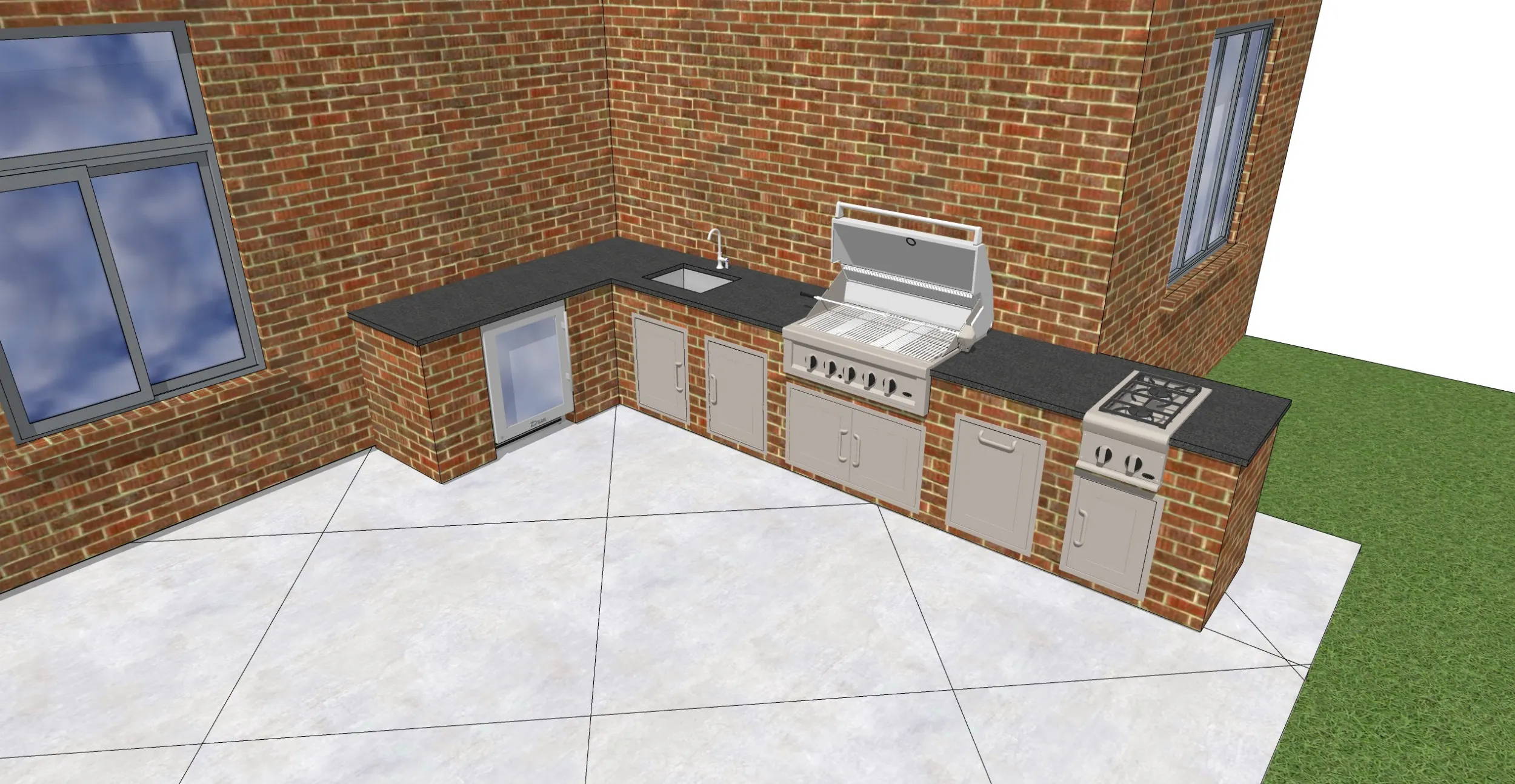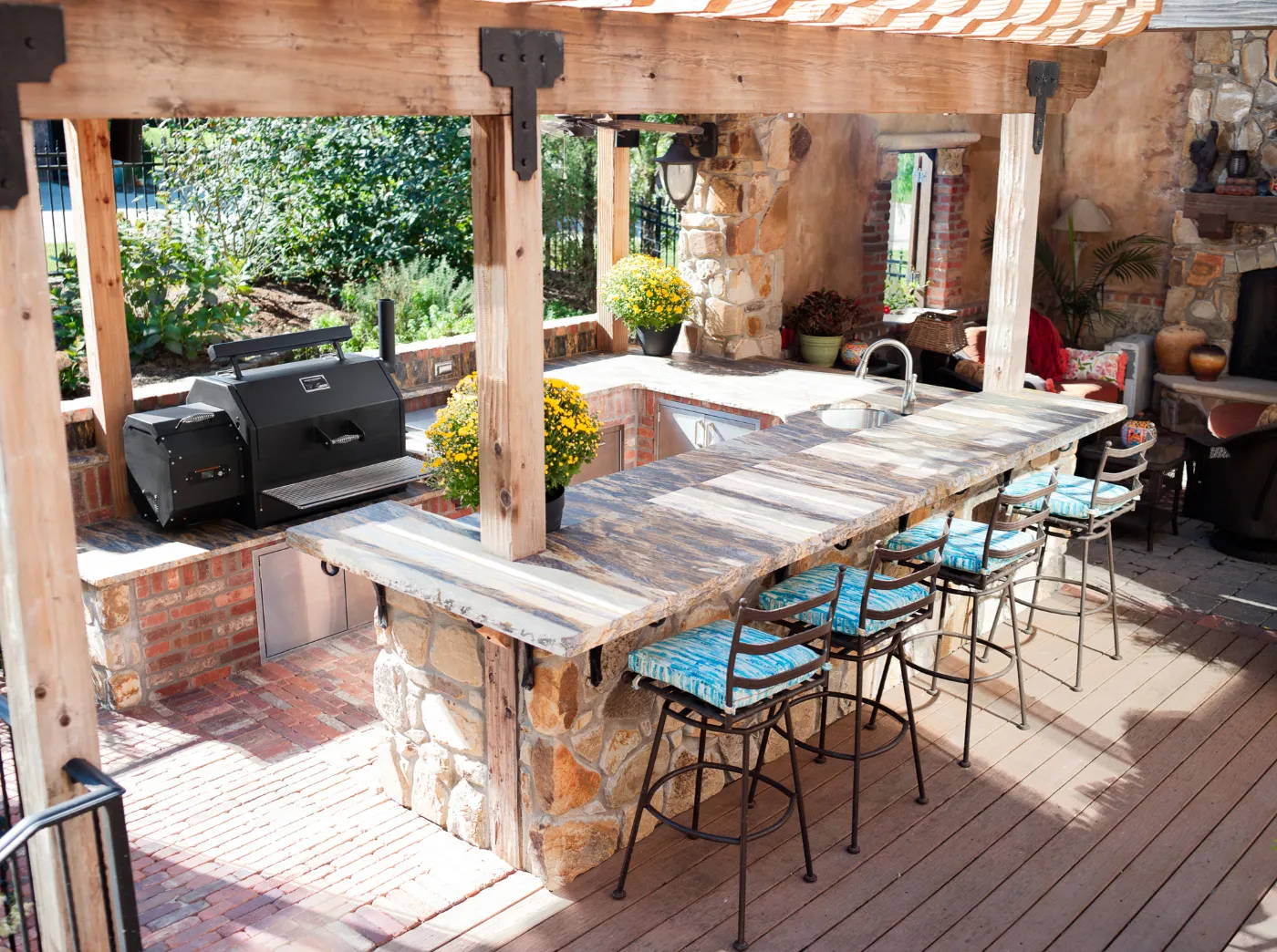 RUSTIC U-SHAPED OUTDOOR KITCHEN WITH CUSTOM PERGOLA
MODERN FARMHOUSE SINGLE WALL OUTDOOR KITCHEN
MODERN SINGLE WALL OUTDOOR KITCHEN
COMPACT GRILL STATION WITH STORAGE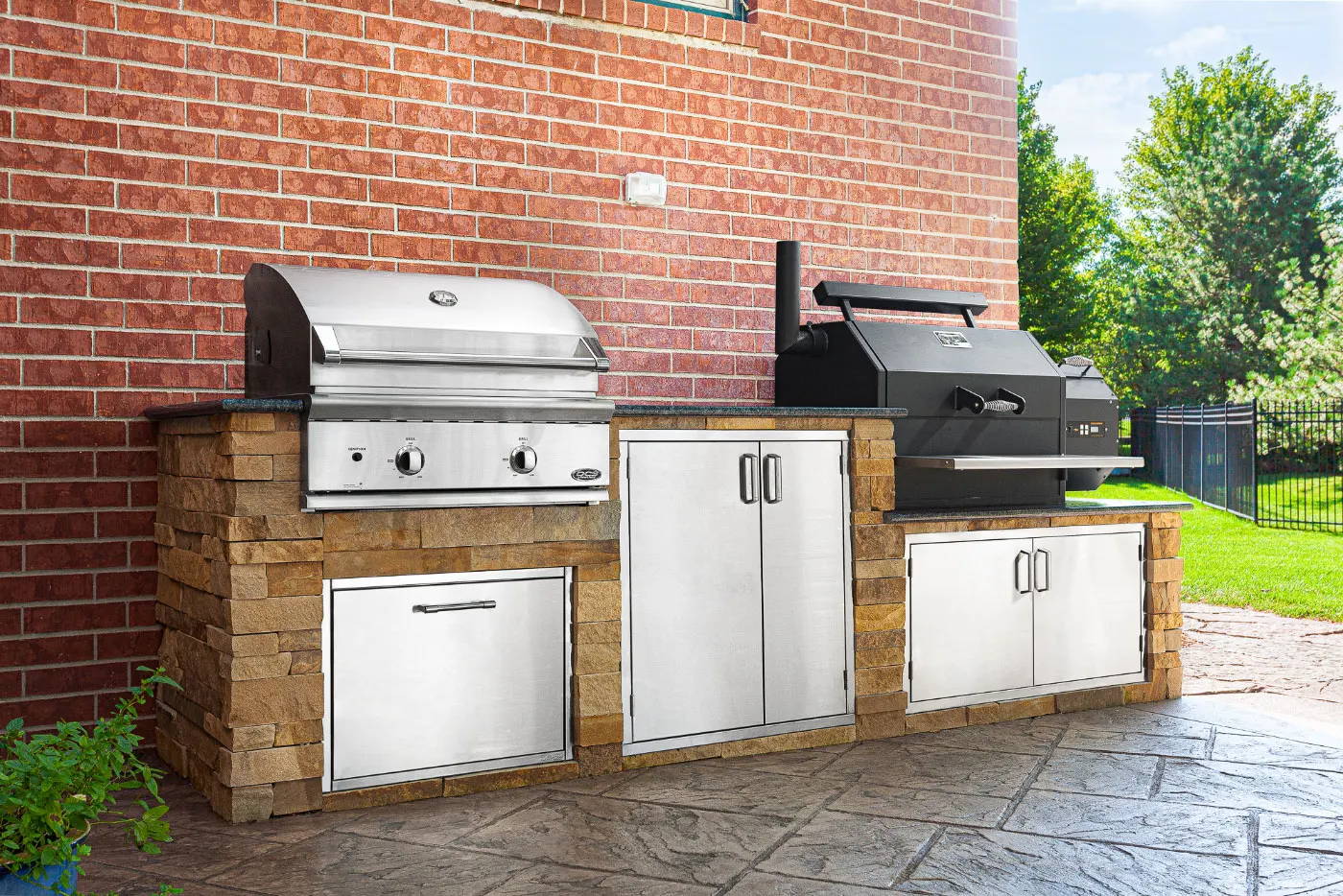 SINGLE WALL OUTDOOR KITCHEN WITH STORAGE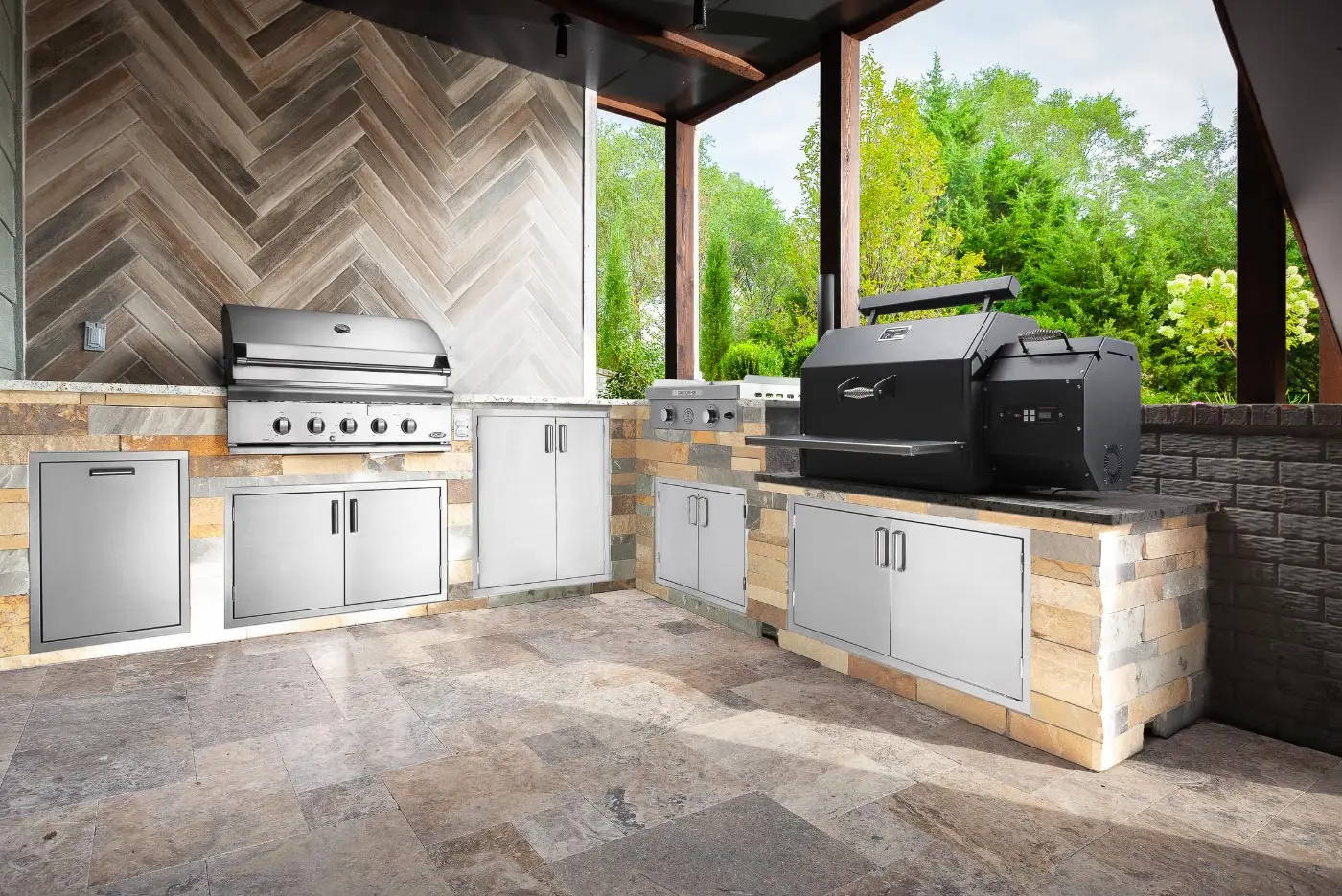 UNDER-DECK L-SHAPED KITCHEN WITH EXTRA STORAGE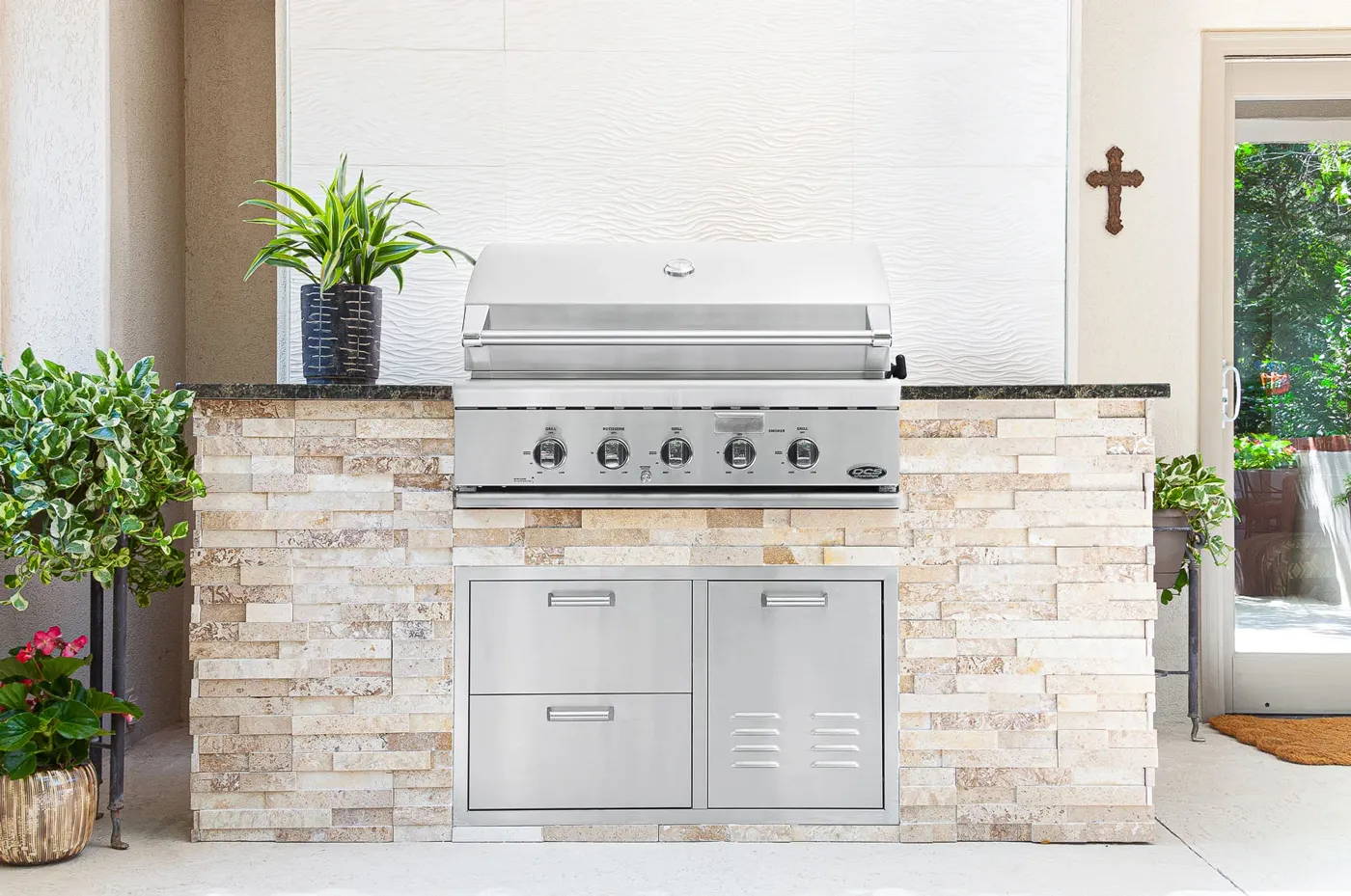 MODERN FARMHOUSE 8' COOKING STATION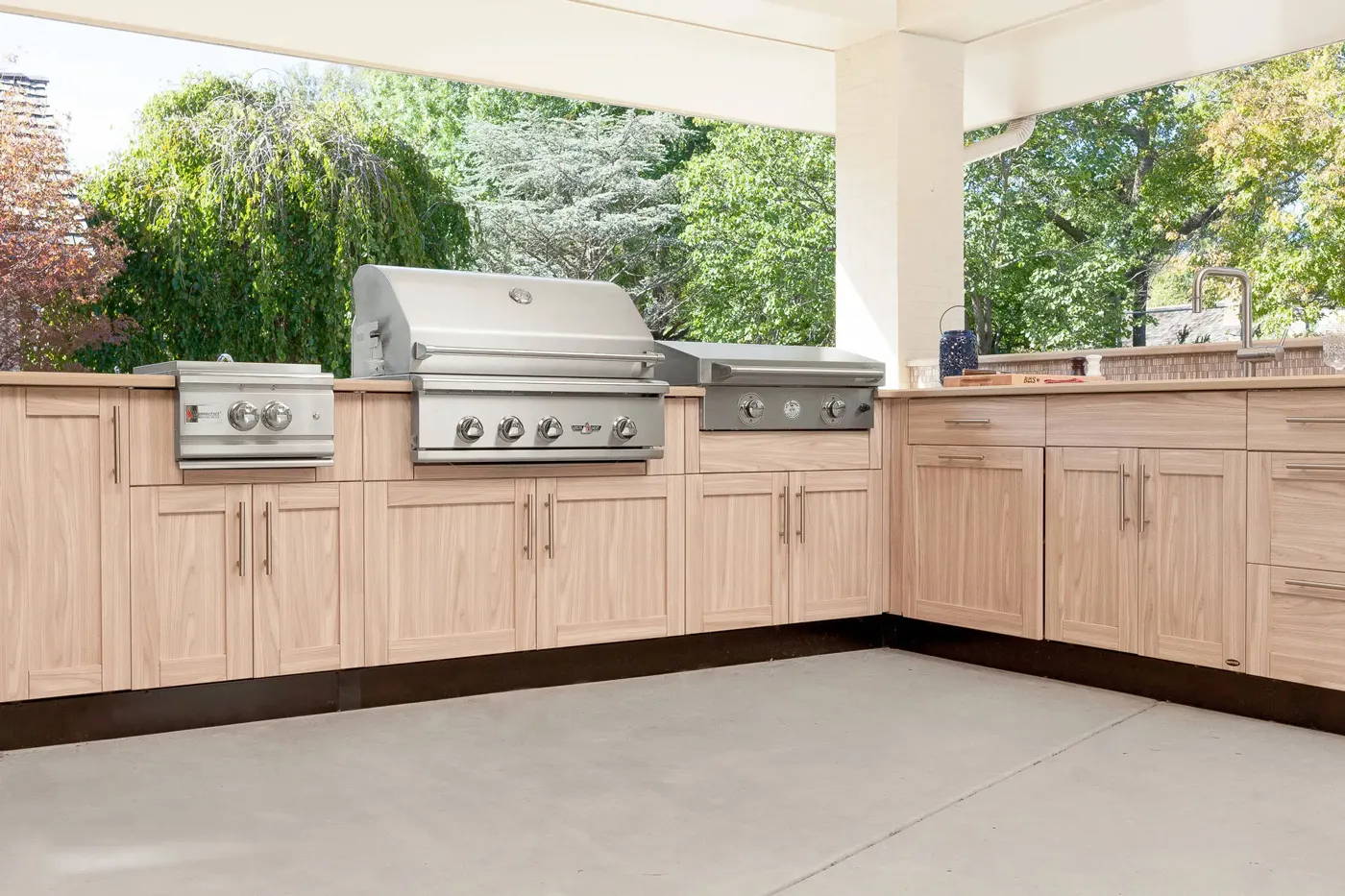 L-SHAPED COOKING & ENTERTAINING CENTER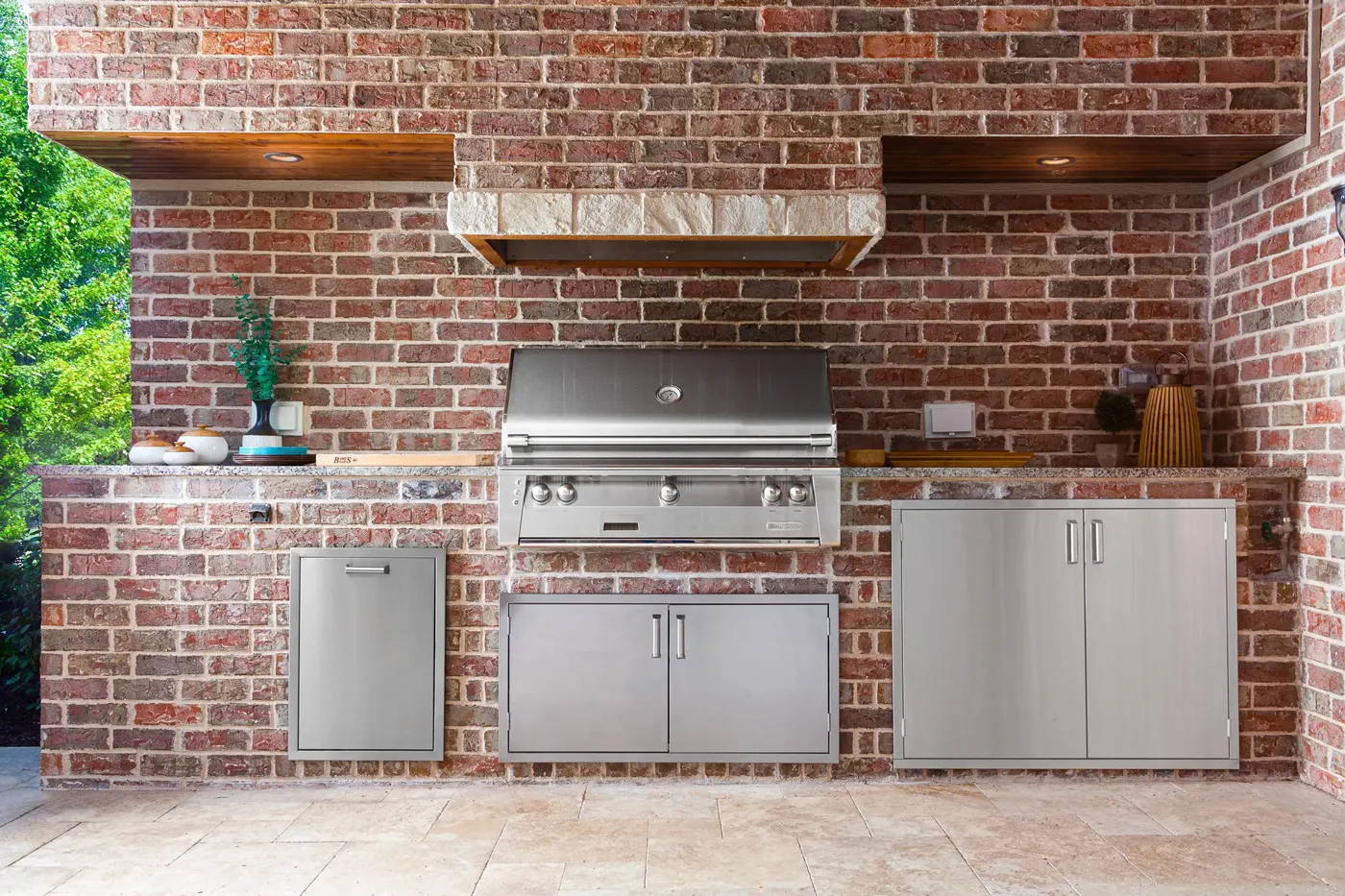 EFFICIENT SINGLE WALL GRILLING CENTER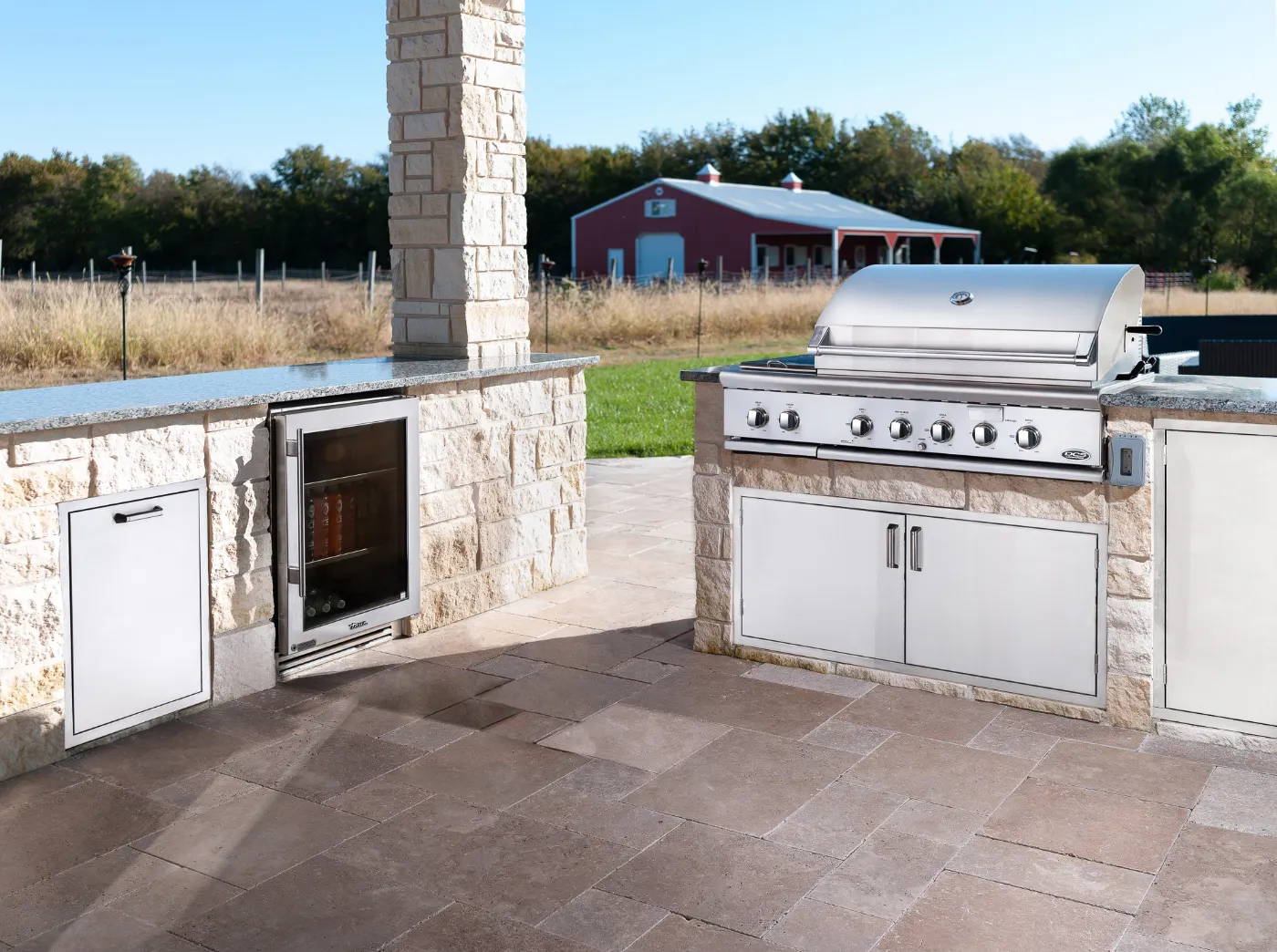 ULTIMATE POOL-SIDE COOKING & ENTERTAINING OASIS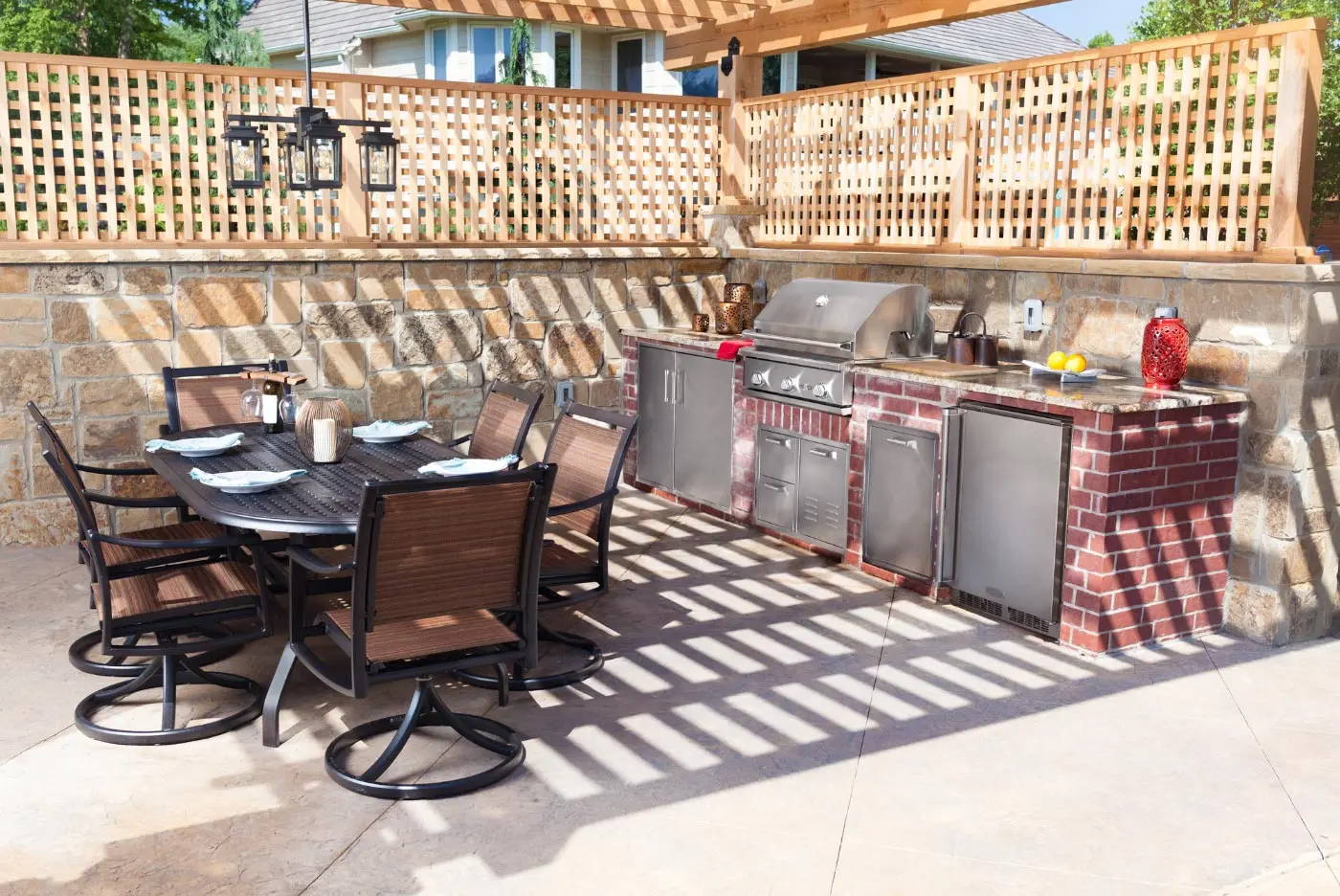 SINGLE WALL GRILLING & ENTERTAINING STATION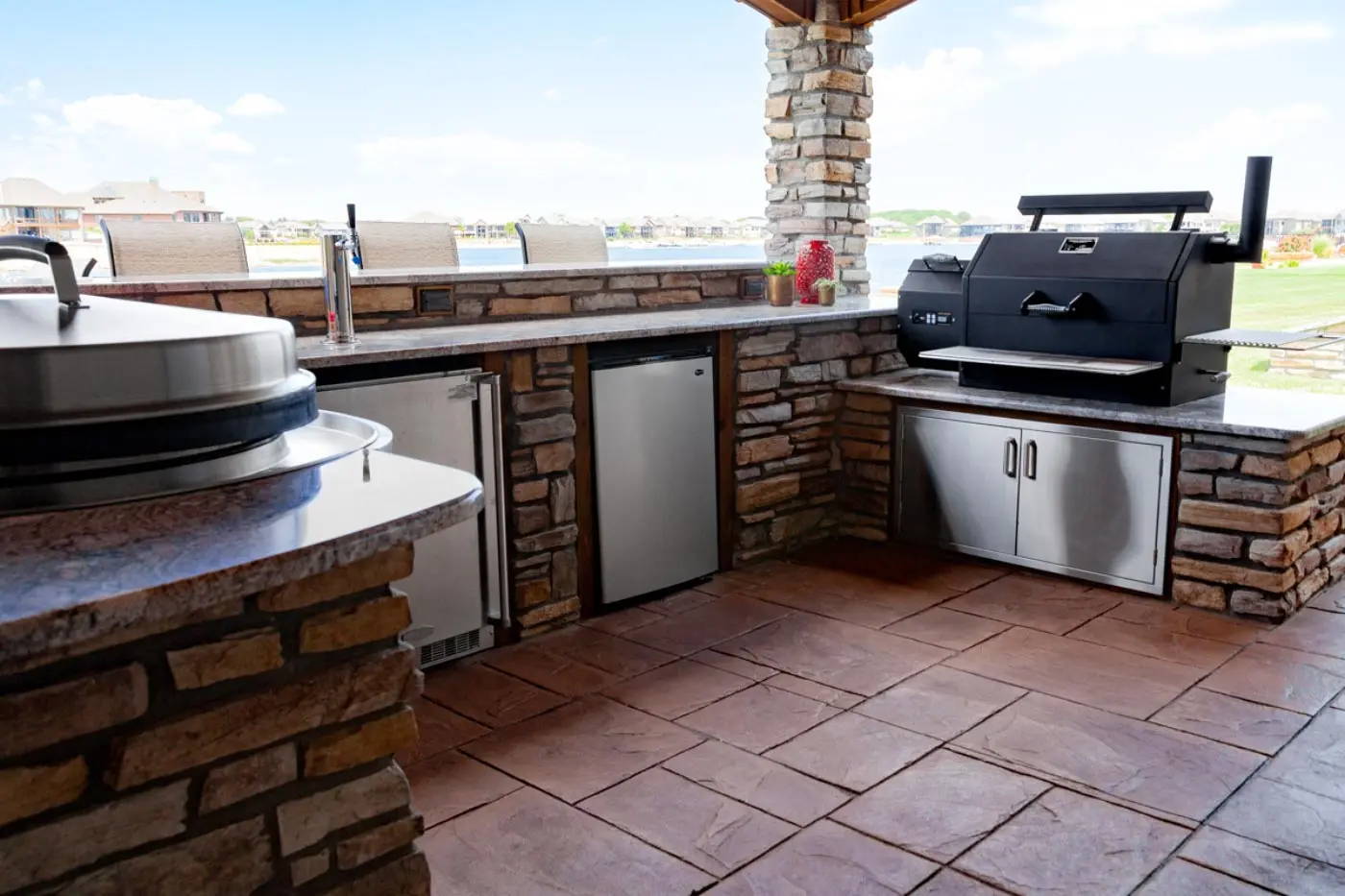 U-SHAPED COOKING & ENTERTAINING CENTER WITH LAKE VIEWS
An outdoor sink next door to the DCS makes food prep easy and clean up a breeze. Multiple stainless steel undercounter storage units allow all the kitchen essentials to stay close, and a must-have trash rollout makes it easy to keep the space free and clear from waste while blending in with the surrounding storage. Guests can easily grab a drink from the temperature-adjustable True outdoor refrigerator without getting in the cook's way.
When you put it all together this kitchen, nestled into a corner of the patio and designed with care to integrate effortlessly with the red brick home, has every feature you could want AND everything you need for a fantastic outdoor kitchen experience.