SPACIOUS YET INTIMATE RETREAT
For this kitchen our clients came to us with a vision to convert a small, boring side yard into a place where they could host a group meal from beginning to end. What our team of designers and builders gave them was a spacious yet intimate retreat where they could gather, cook and relax with friends and family.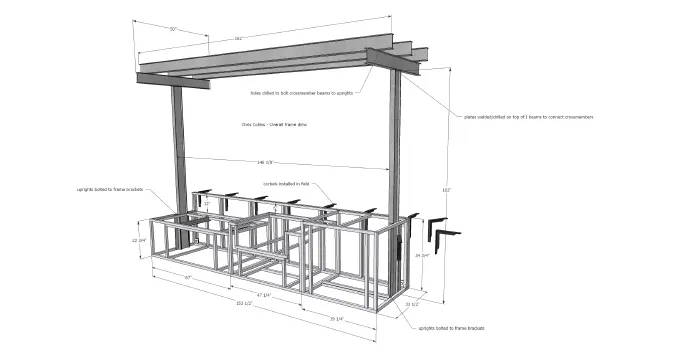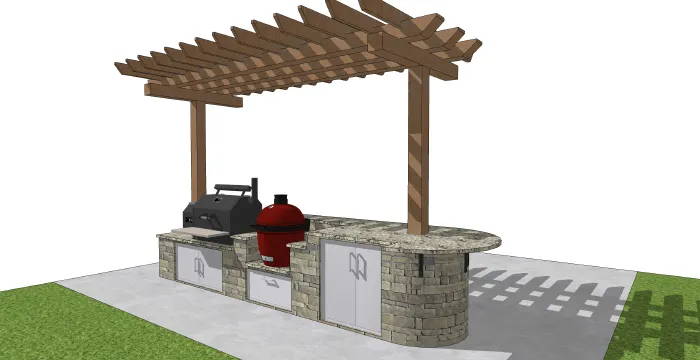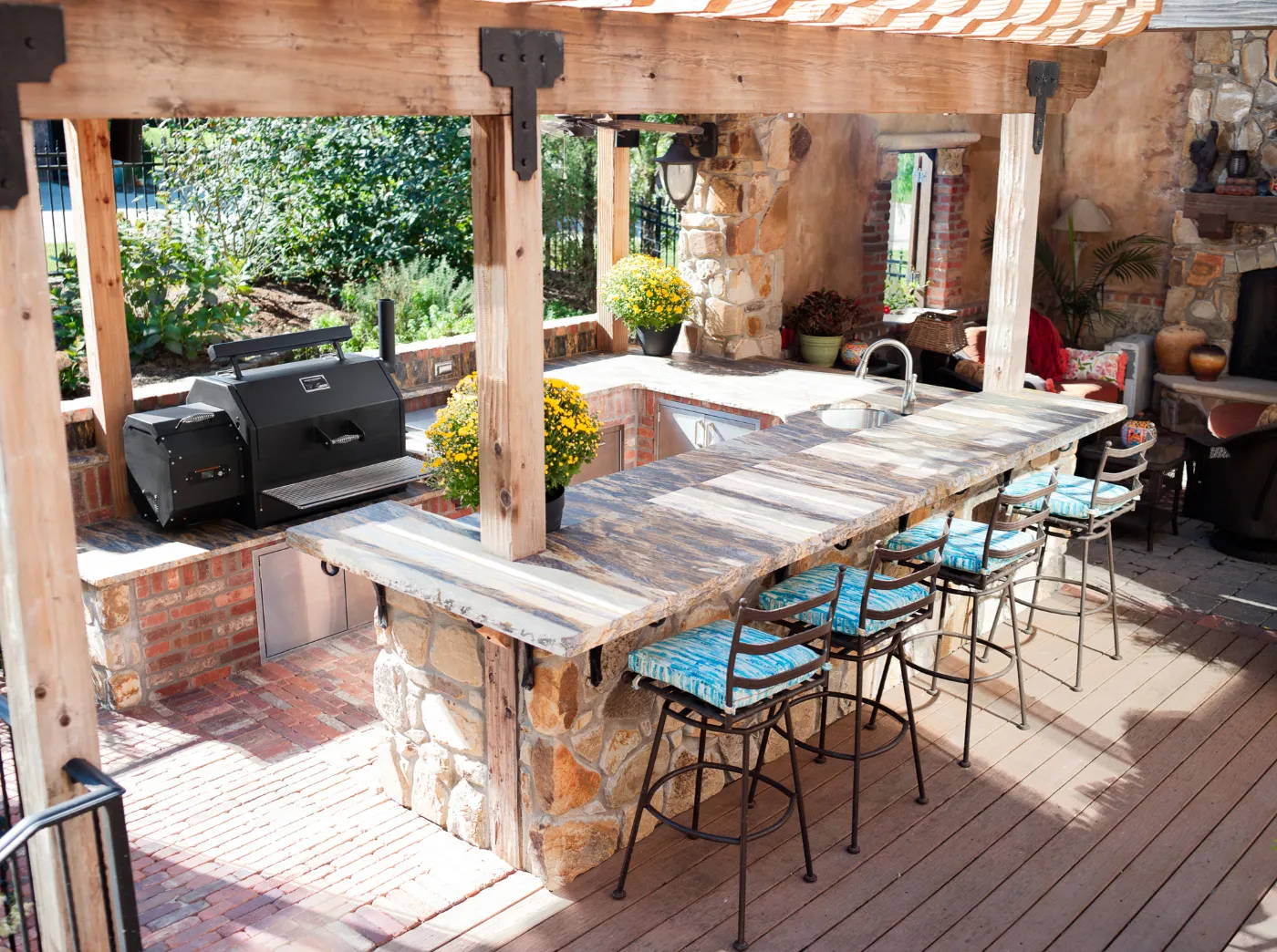 RUSTIC U-SHAPED OUTDOOR KITCHEN WITH CUSTOM PERGOLA
MODERN FARMHOUSE SINGLE WALL OUTDOOR KITCHEN
MODERN SINGLE WALL OUTDOOR KITCHEN
COMPACT GRILL STATION WITH STORAGE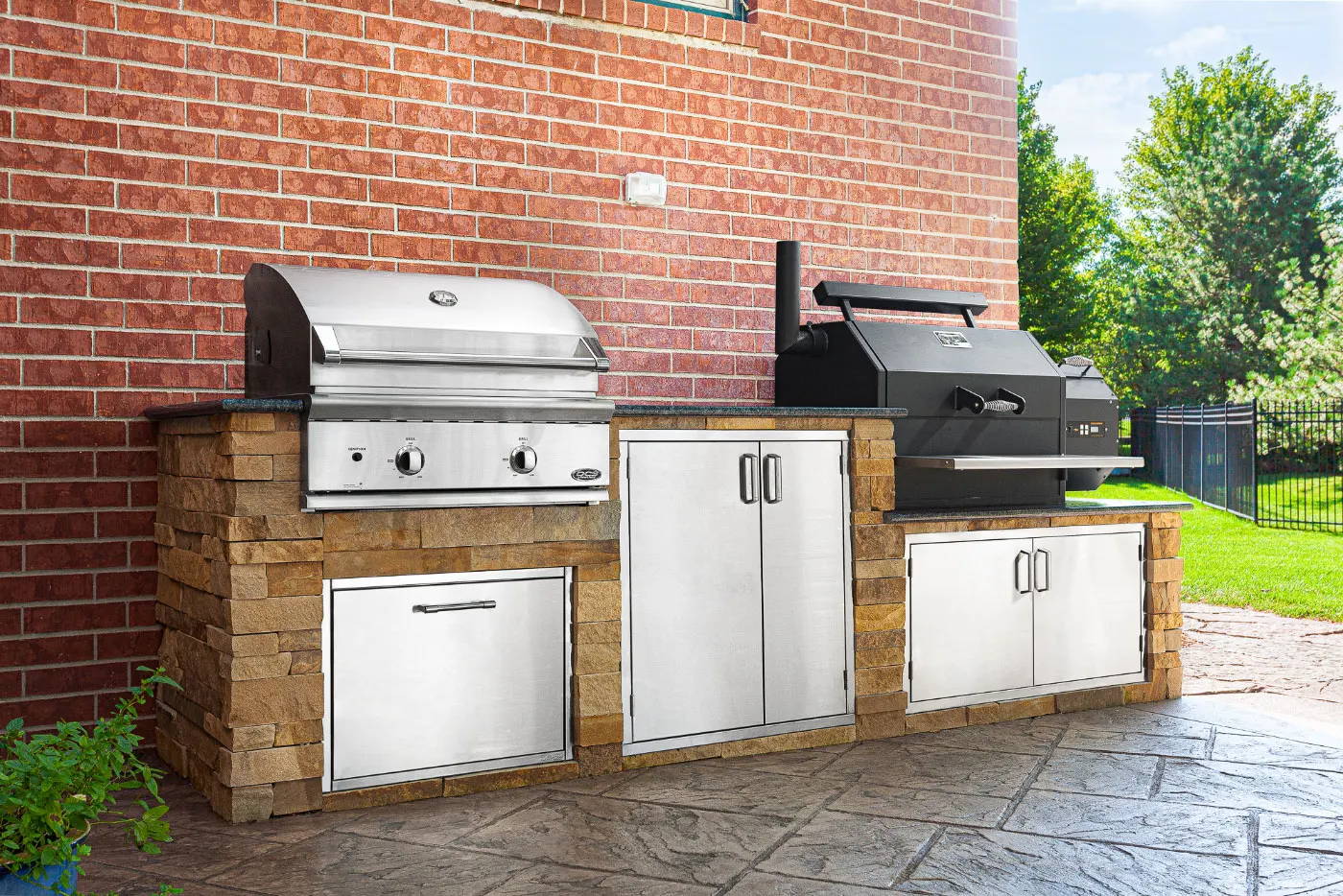 SINGLE WALL OUTDOOR KITCHEN WITH STORAGE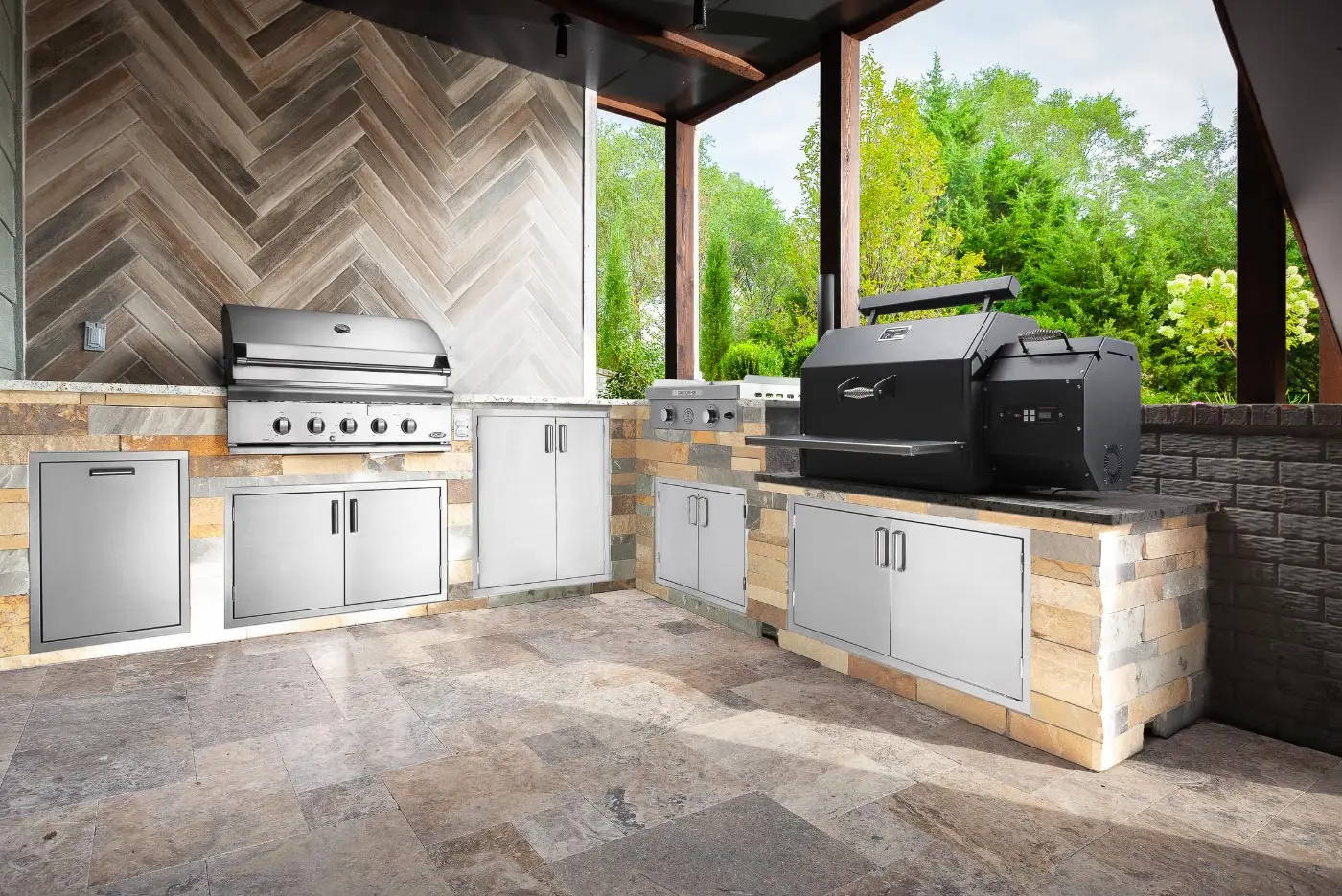 UNDER-DECK L-SHAPED KITCHEN WITH EXTRA STORAGE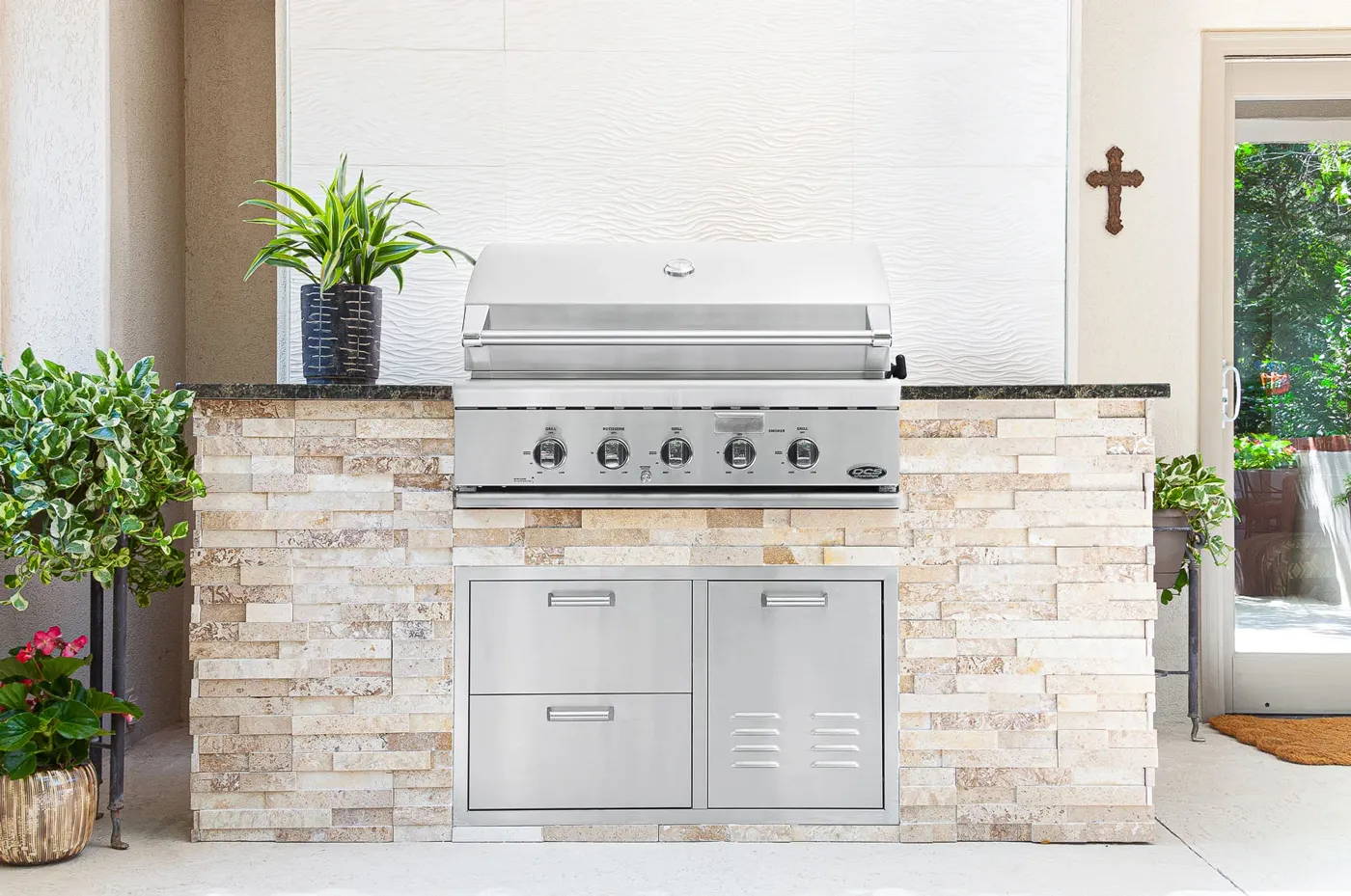 MODERN FARMHOUSE 8' COOKING STATION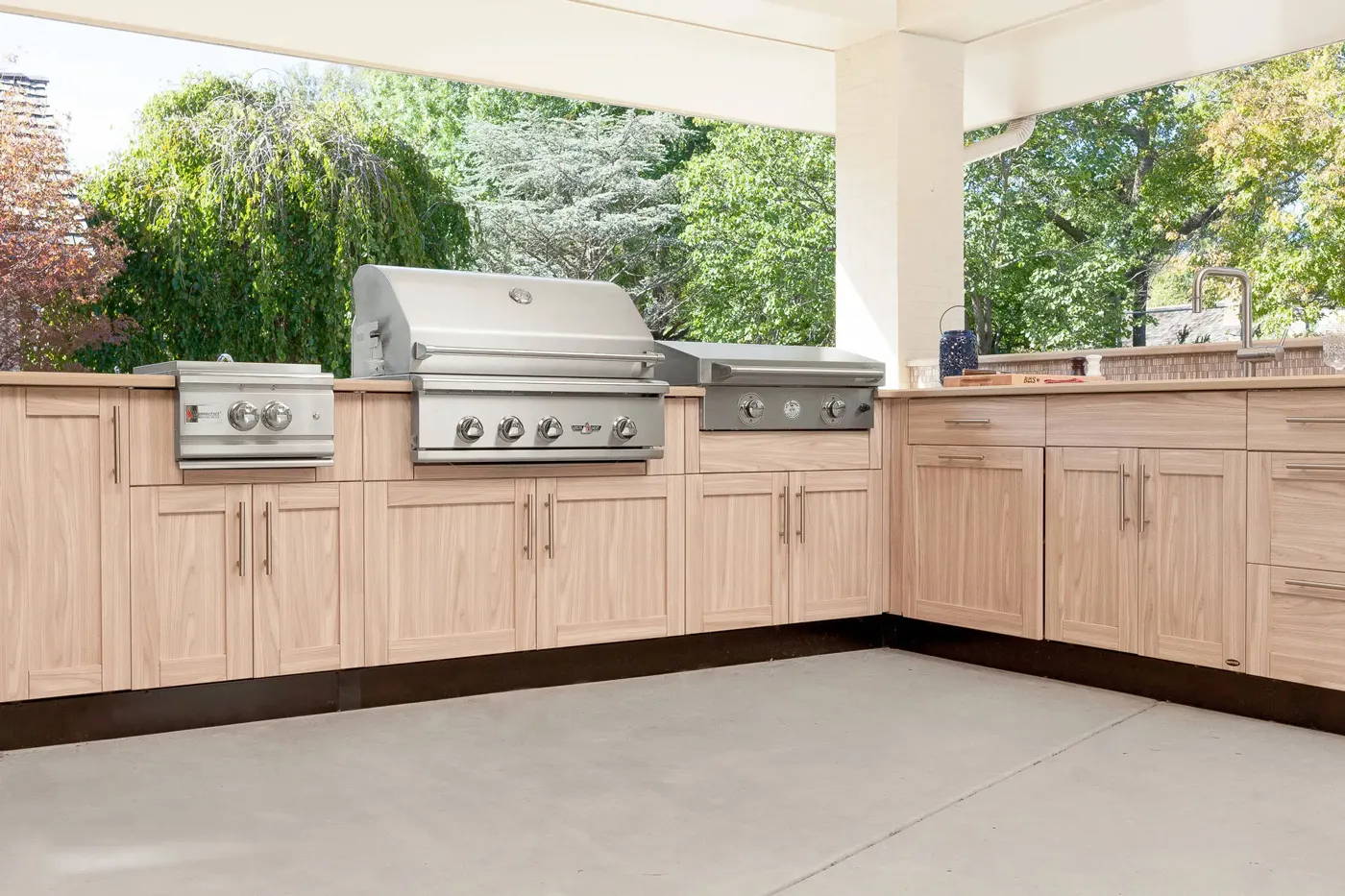 L-SHAPED COOKING & ENTERTAINING CENTER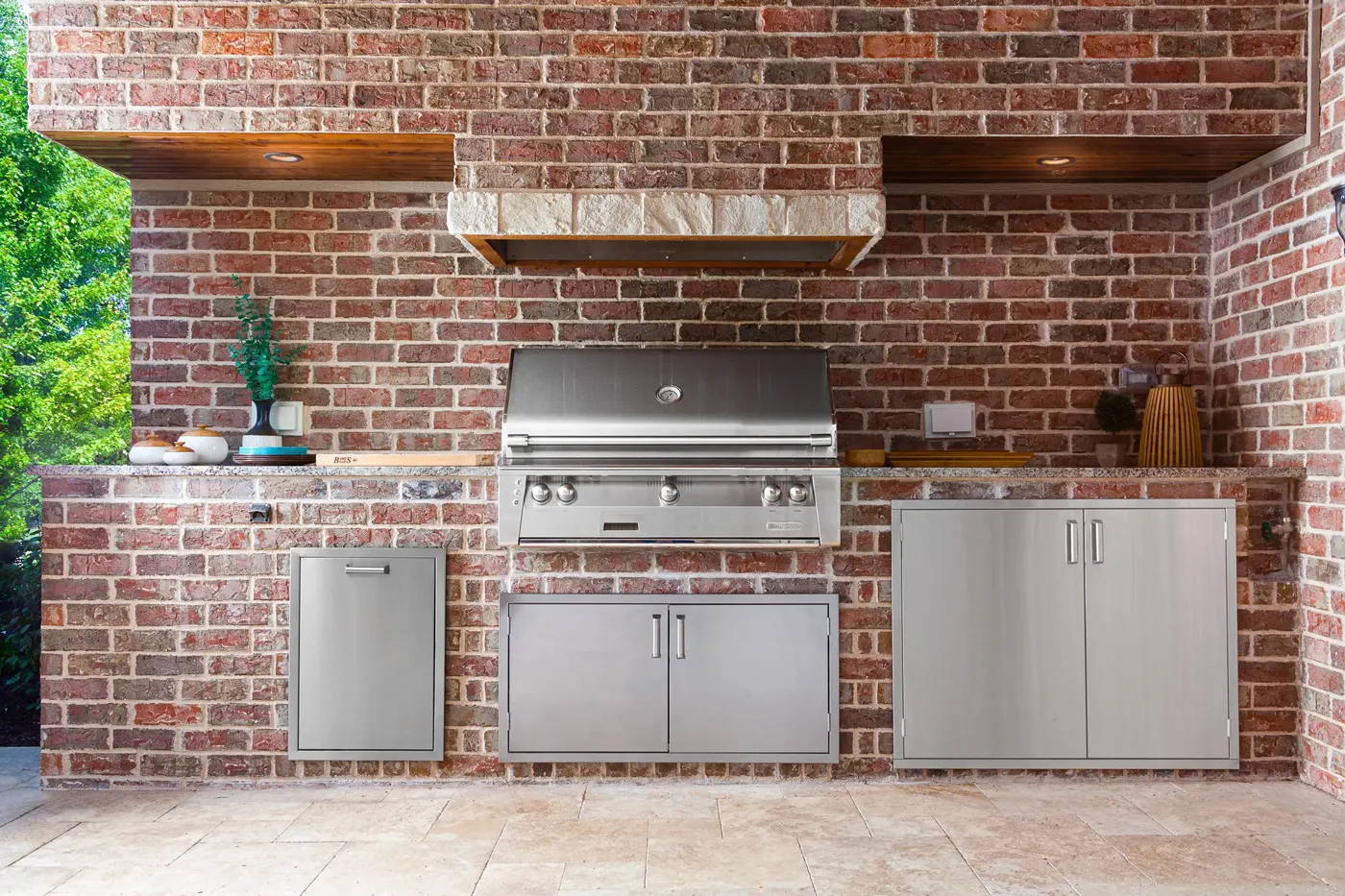 EFFICIENT SINGLE WALL GRILLING CENTER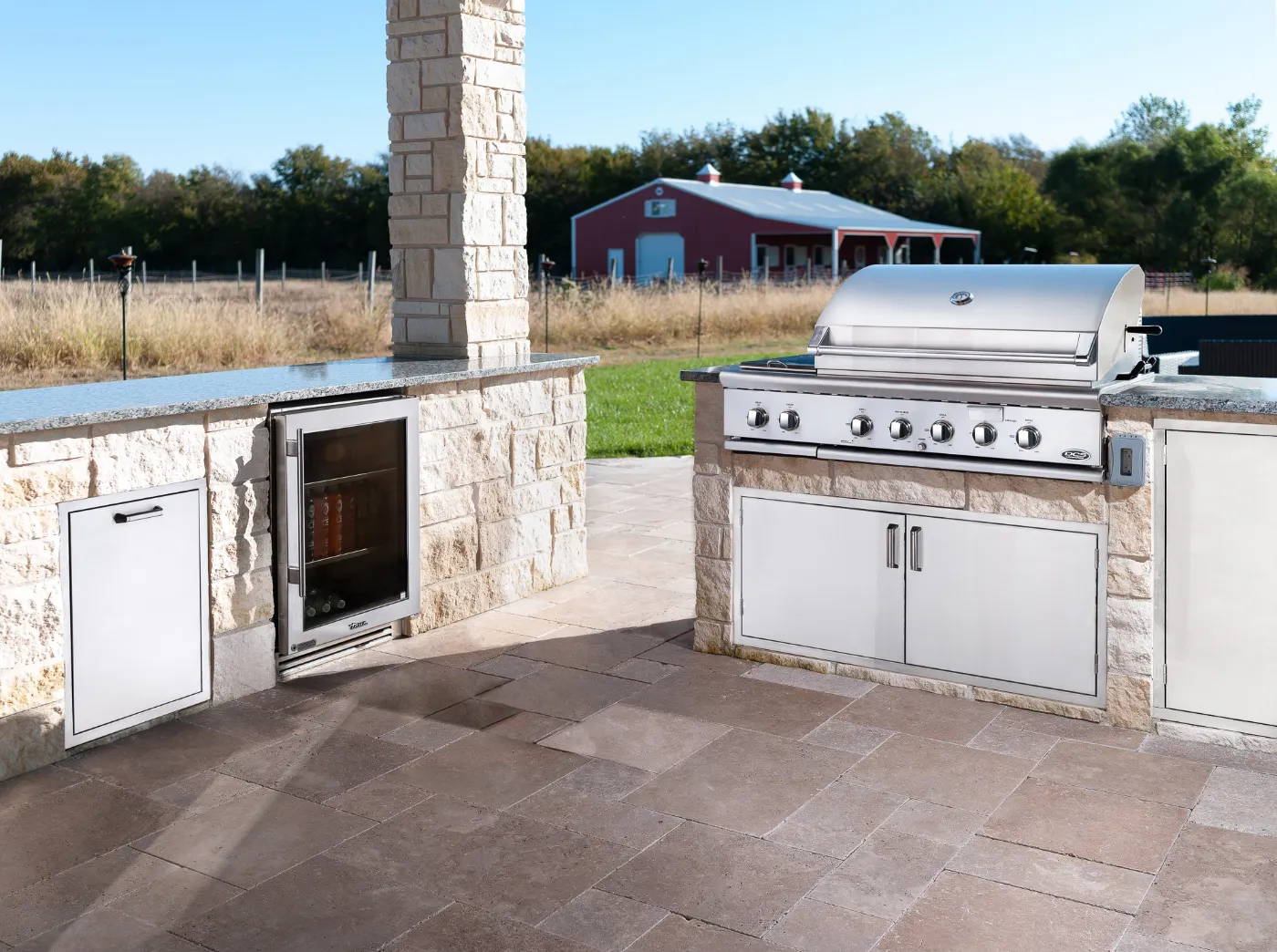 ULTIMATE POOL-SIDE COOKING & ENTERTAINING OASIS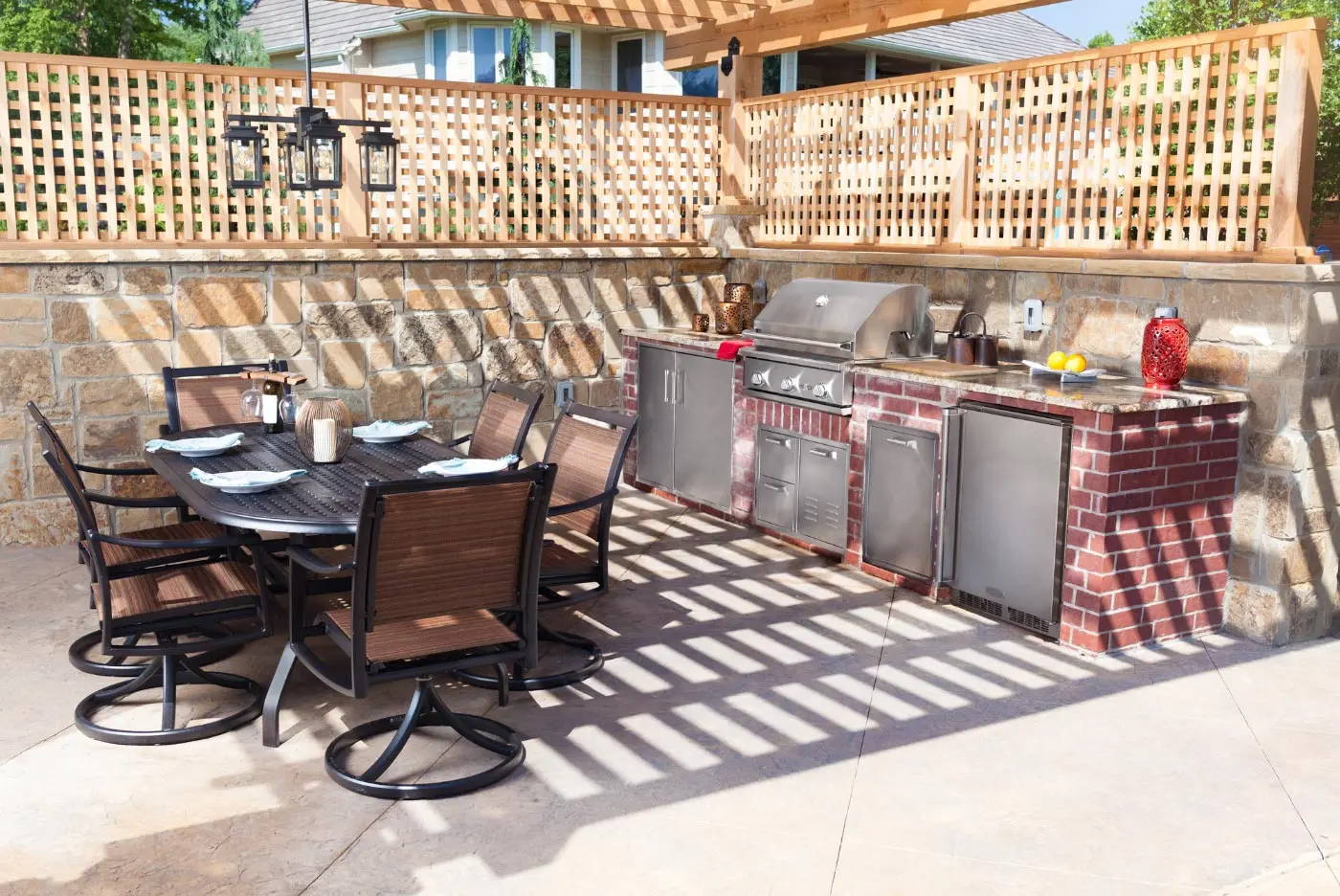 SINGLE WALL GRILLING & ENTERTAINING STATION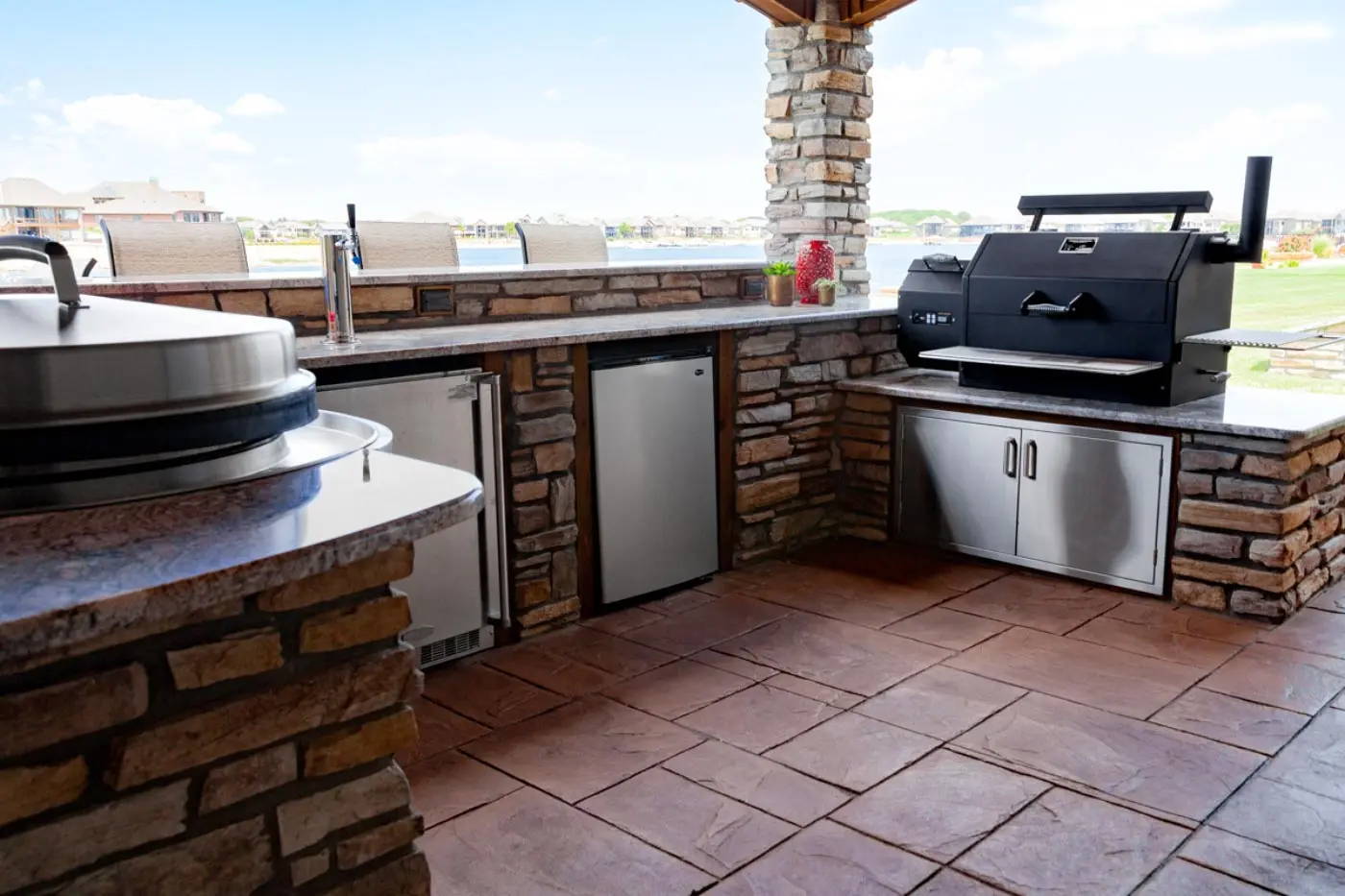 U-SHAPED COOKING & ENTERTAINING CENTER WITH LAKE VIEWS
It all starts with the Yoder Smokers YS640s Pellet Grill, its bluetooth enabled controls allowing for a relaxed cooking experience. Because the client wanted to be able to feed a crowd, they needed another grill to help handle the workload, and the large-size Primo Oval Freestanding Ceramic Charcoal grill does the trick. Guests can enjoy their burgers and brats on the extended granite counter top next to the Primo grill, or they can find a seat on one of two limestone seating walls that circle out from the street side of the kitchen.
What truly makes the kitchen such a warm and welcoming environment though is the 12 foot wide cedar pergola. Ornamented with hanging lights, this beautiful pergola is the defining characteristic of the space and firmly establishes the positive ambience of the space. The lights allow for outdoor gatherings to last longer, both into the night and into the later months. A line of vertical cone-shaped evergreens serve as a natural shield from the street, giving the client a feeling of not just privacy but removal from the hustle and bustle just a few feet away.