Simple presentation is not just a hallmark of a great meal; it also applies to outdoor kitchens. And with our team's smart planning and careful design, this grill station packs a definite punch.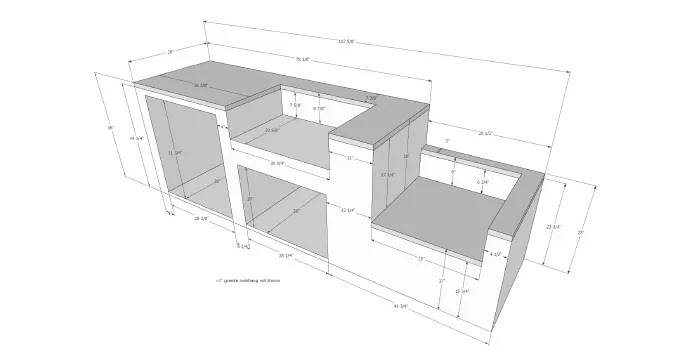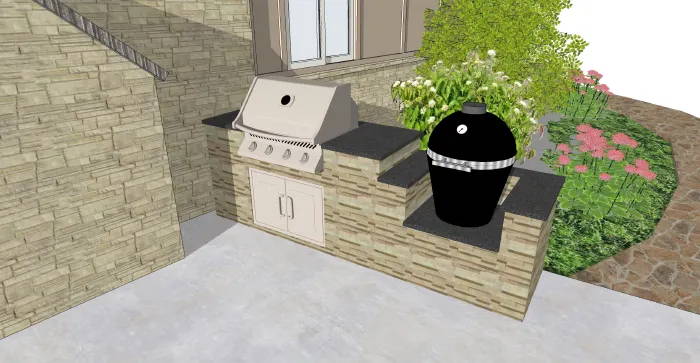 The dry pantry on the left side of the kitchen has the necessary clearance to provide important storage for paper goods, seasonings and barbecue supplies. The abundant counter space above the pantry gives the home cook a spot to rest the pork tenderloin or lobster mac n' cheese as it's going on or coming off the grill. Two types of cookers—one a stylish Delta Heat gas grill and the other a highly capable Kamado Joe ceramic charcoal grill—provide flexibility in cooking styles.
Location and color both play an important role in the look and feel of this kitchen, starting with the smart gray tile facing that has the appearance of stacked stone while maintaining a clean profile against the home's stacked stone trim. In addition the bright red exterior of the Kamado Joe fits in brilliantly with the pinks and greens of the garden just on the other side.
The 8-foot length of the kitchen means it perfectly tucks between the existing patio, creating an efficient and attractive cooking center for years of entertaining friends and family.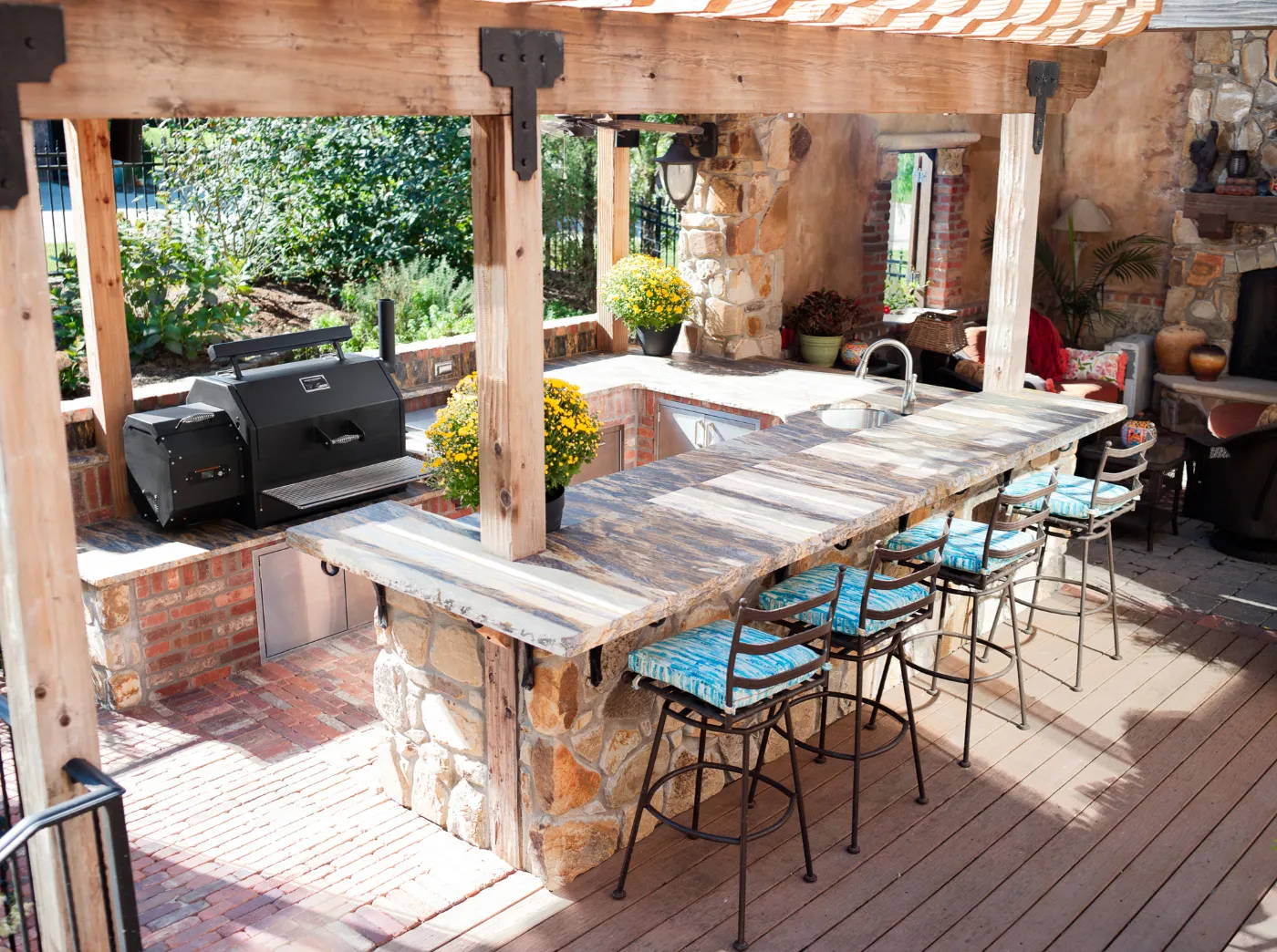 RUSTIC U-SHAPED OUTDOOR KITCHEN WITH CUSTOM PERGOLA
MODERN FARMHOUSE SINGLE WALL OUTDOOR KITCHEN
MODERN SINGLE WALL OUTDOOR KITCHEN
COMPACT GRILL STATION WITH STORAGE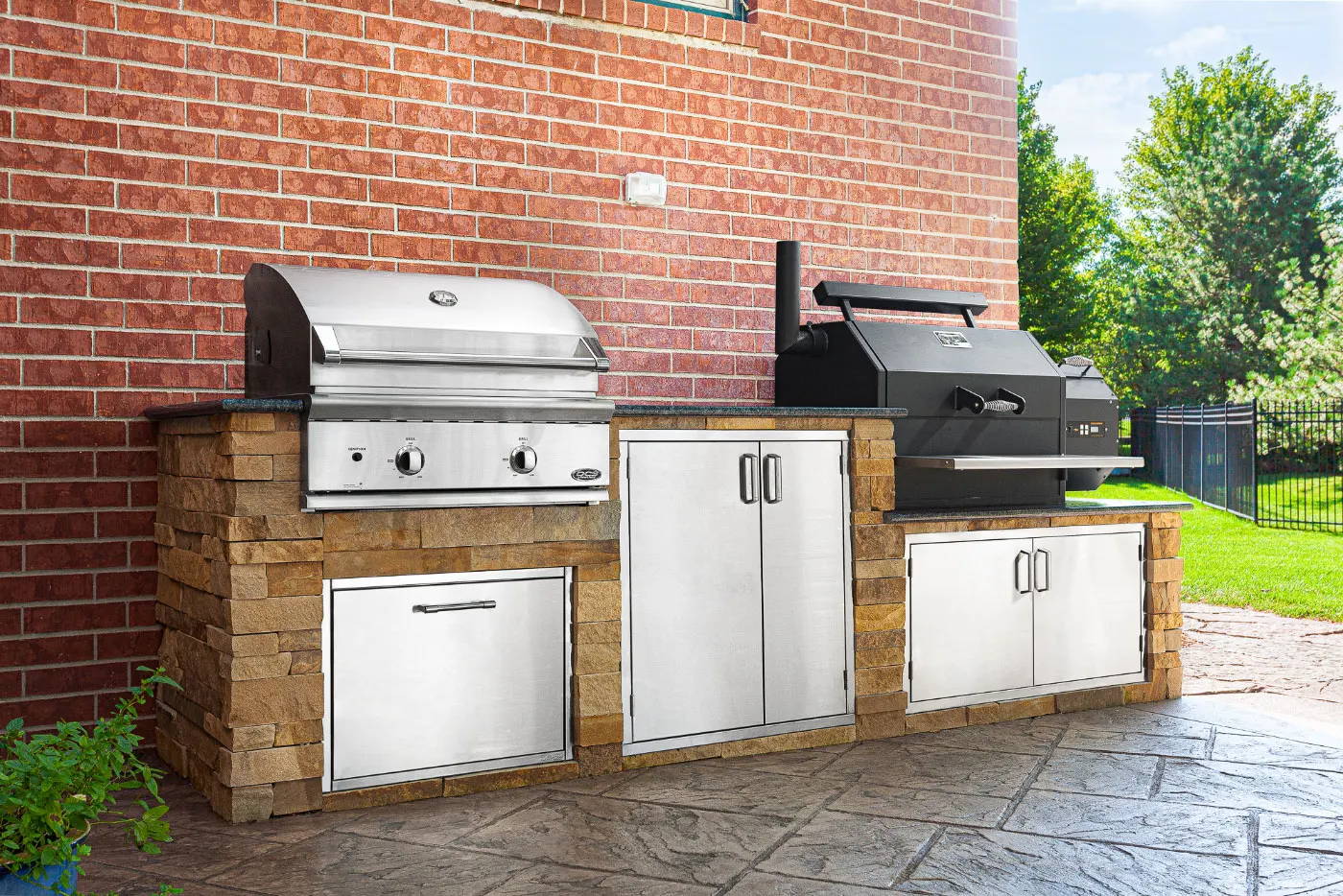 SINGLE WALL OUTDOOR KITCHEN WITH STORAGE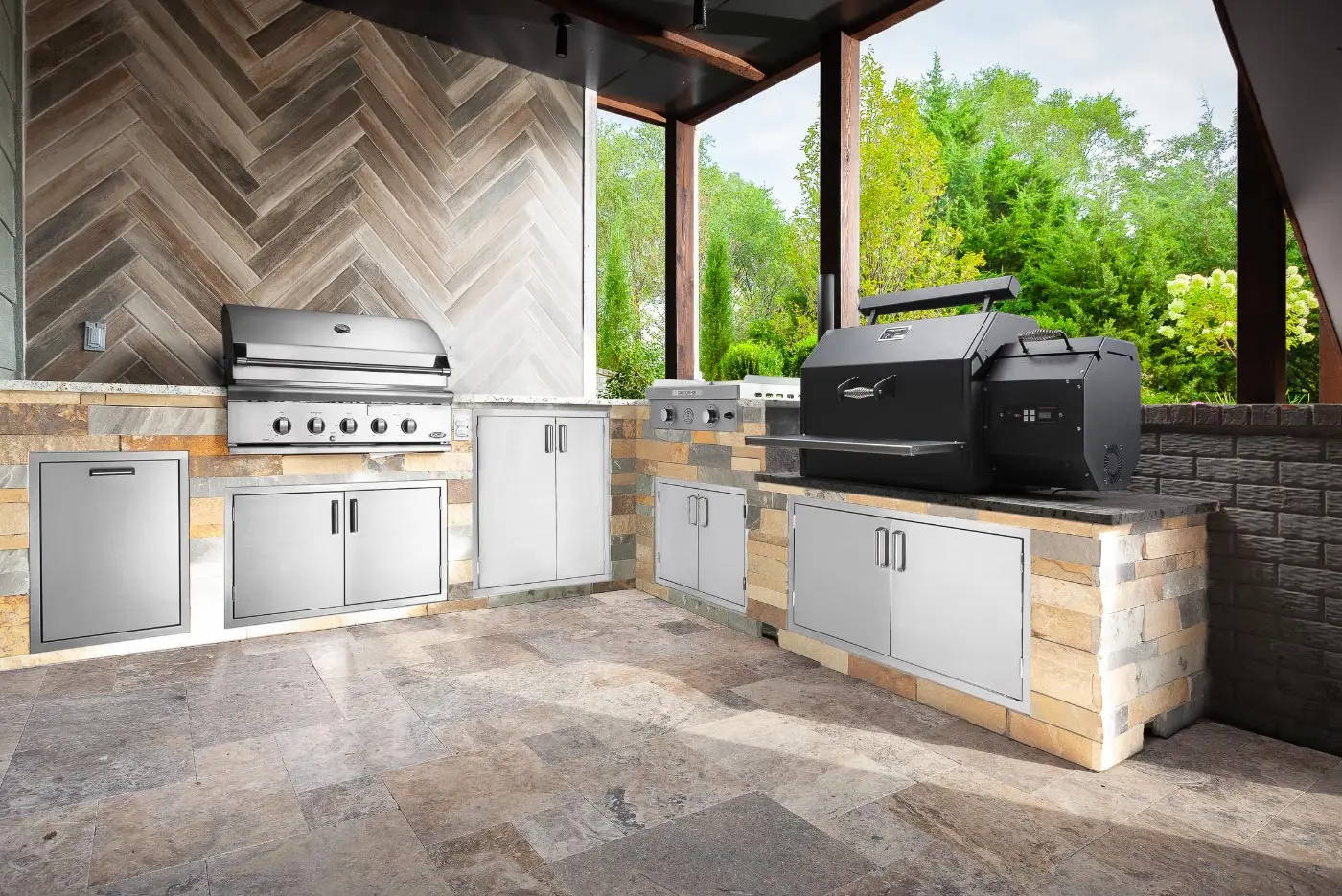 UNDER-DECK L-SHAPED KITCHEN WITH EXTRA STORAGE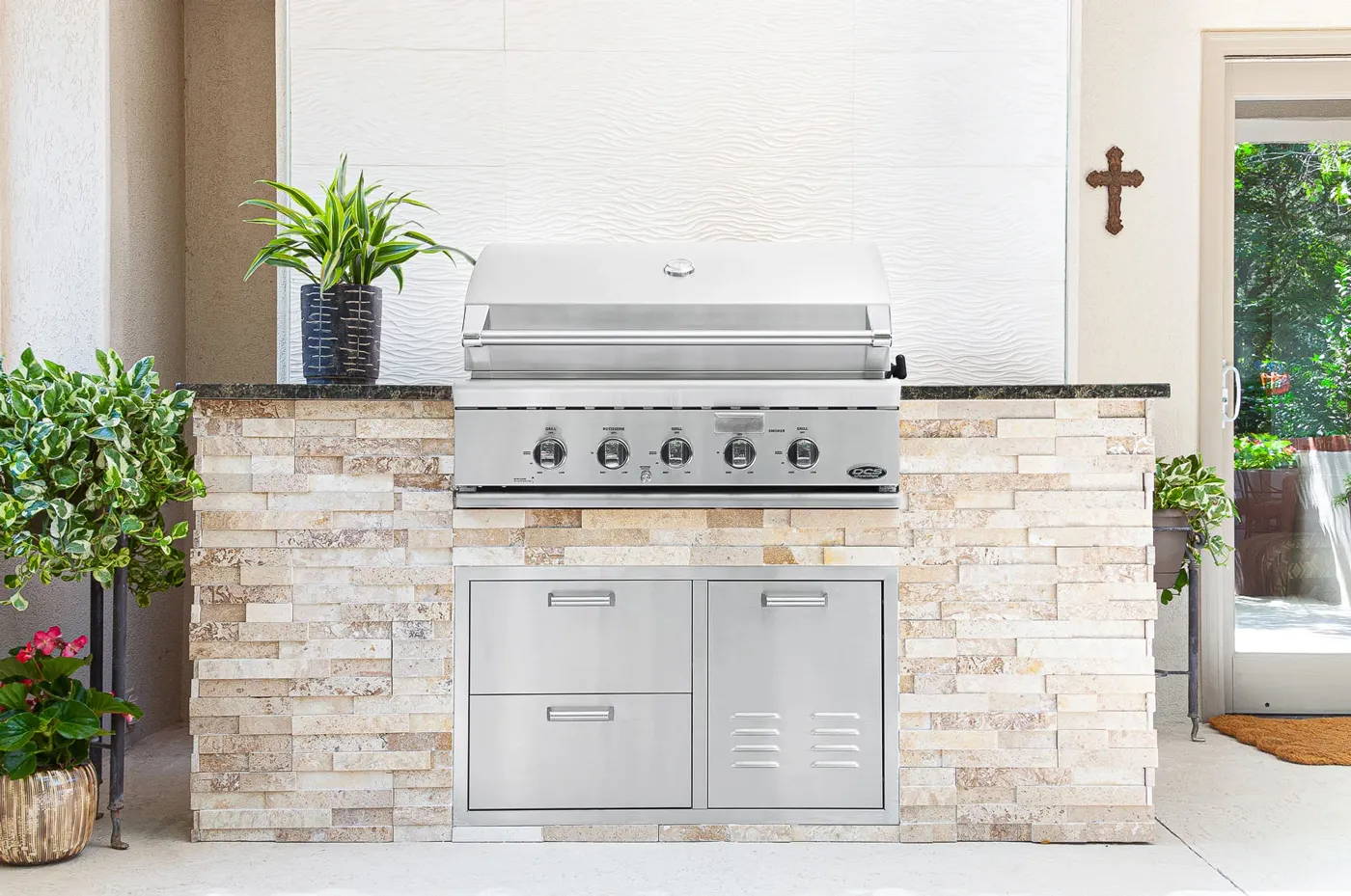 MODERN FARMHOUSE 8' COOKING STATION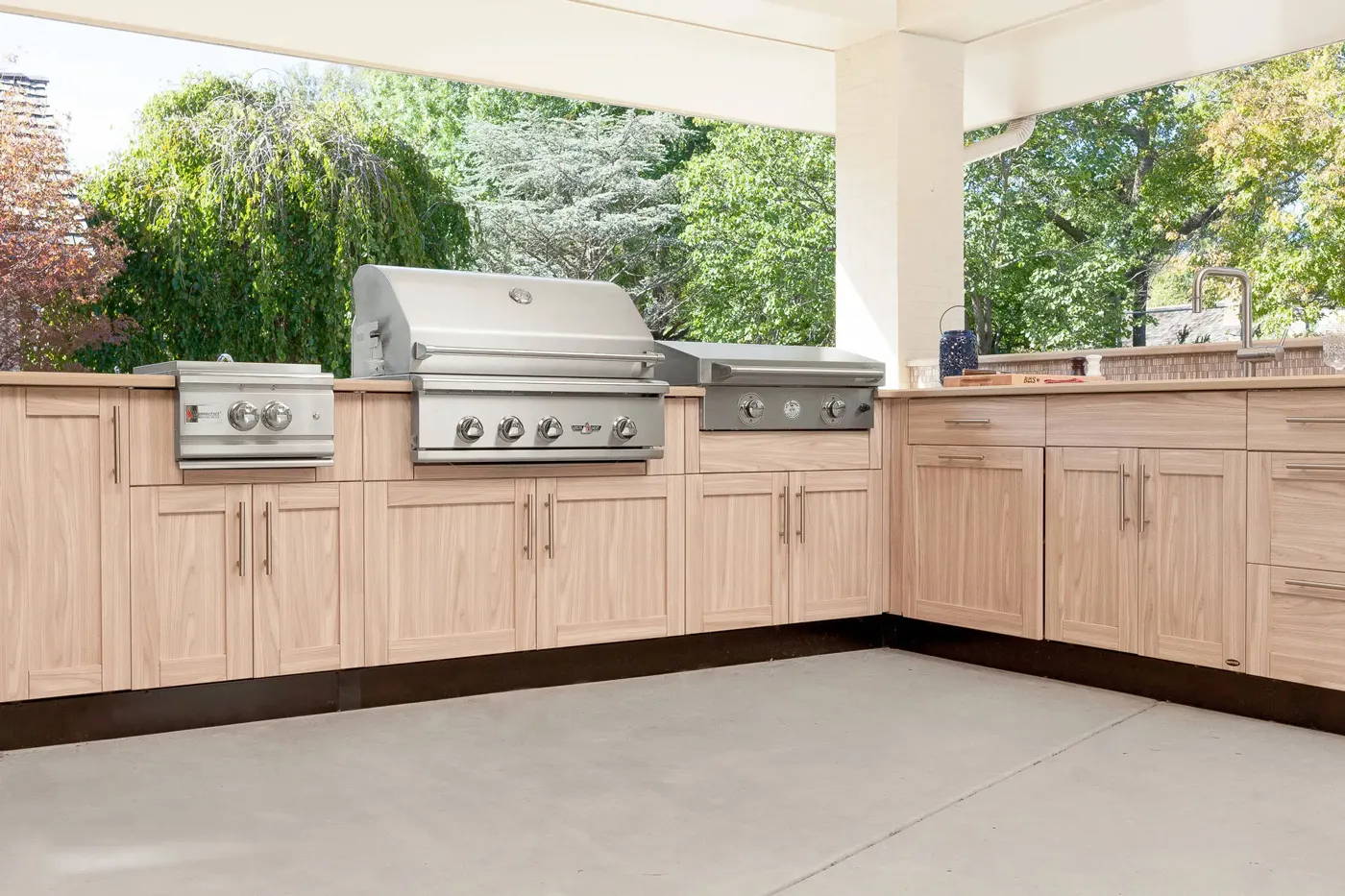 L-SHAPED COOKING & ENTERTAINING CENTER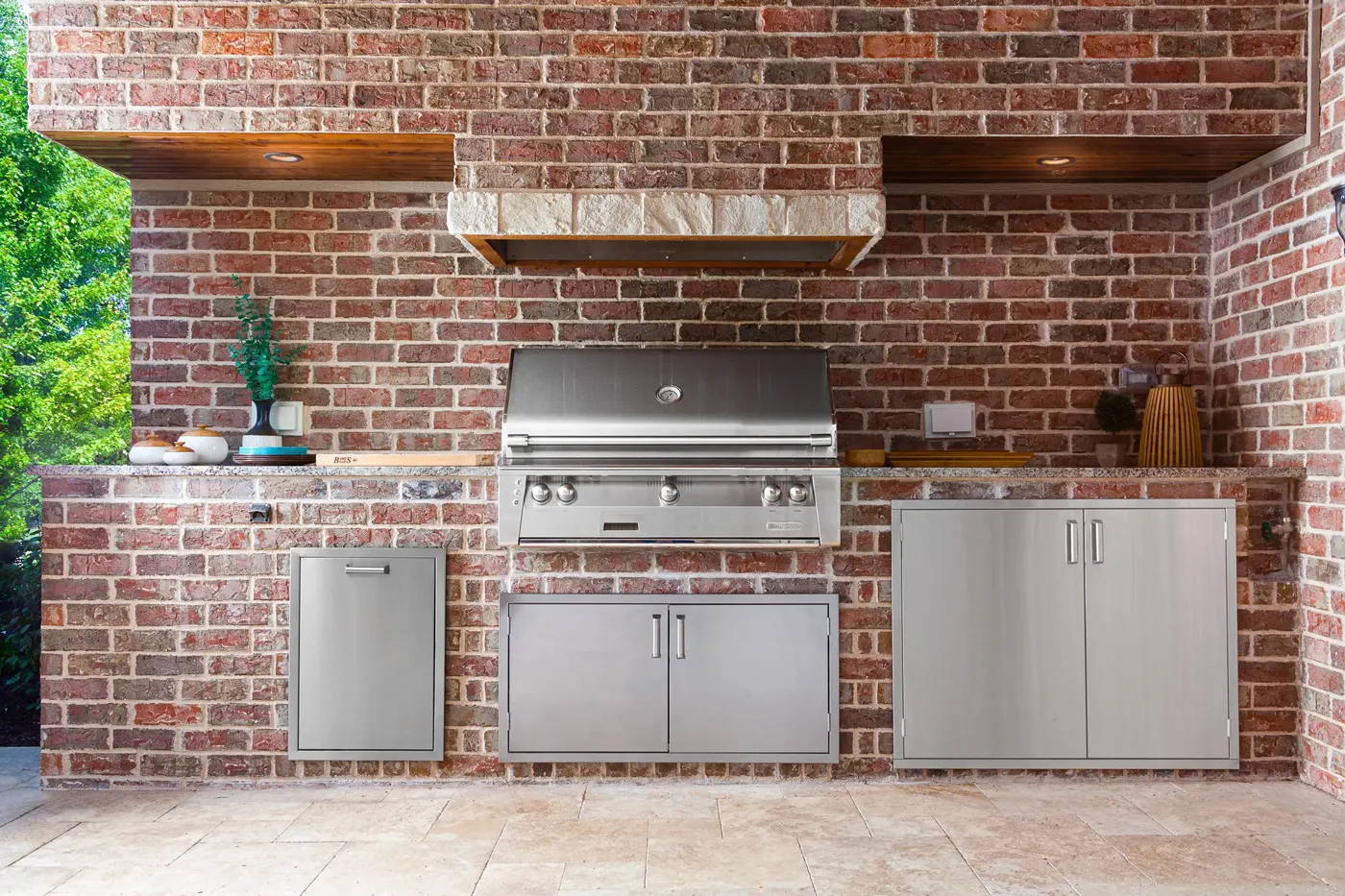 EFFICIENT SINGLE WALL GRILLING CENTER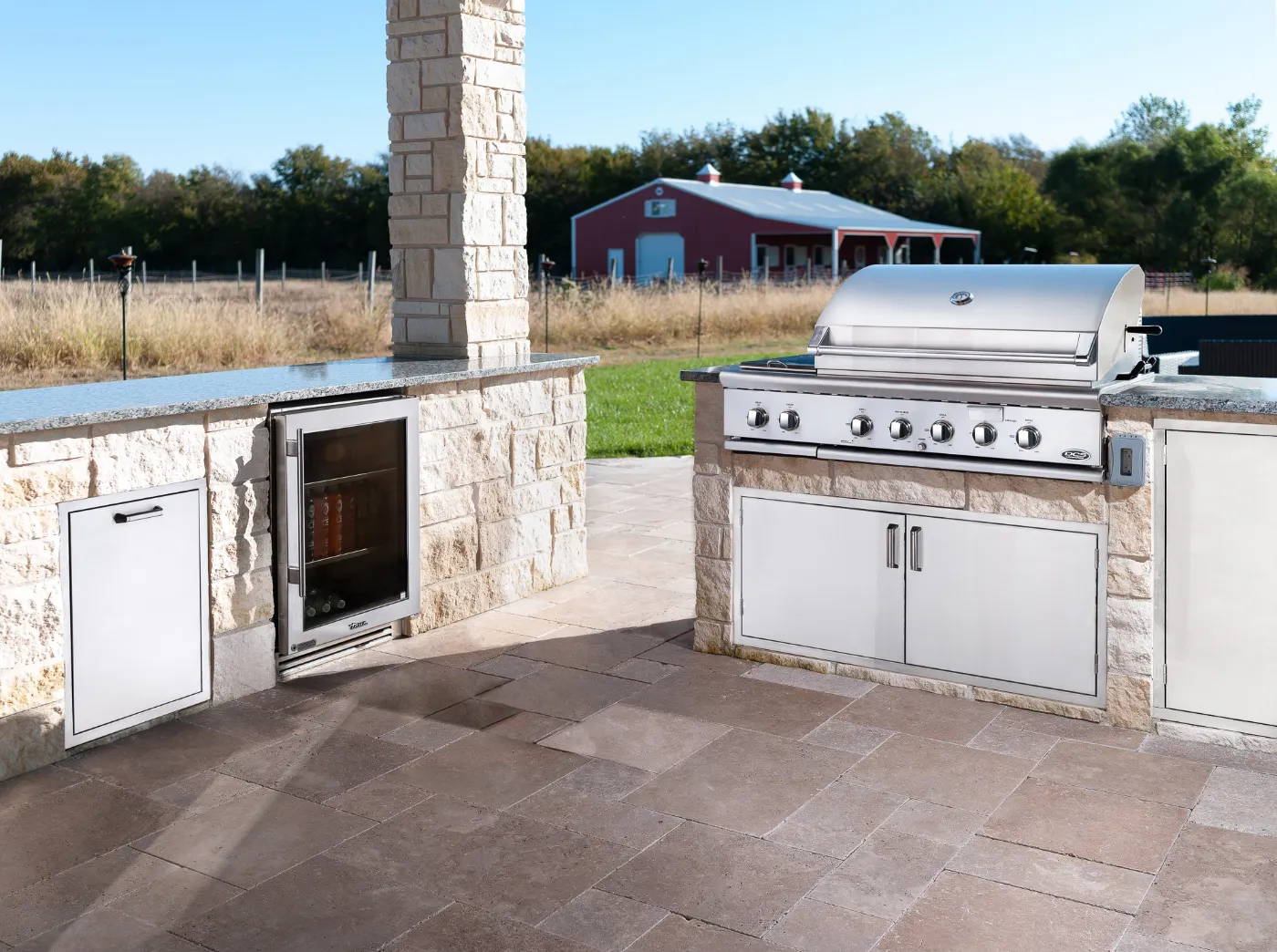 ULTIMATE POOL-SIDE COOKING & ENTERTAINING OASIS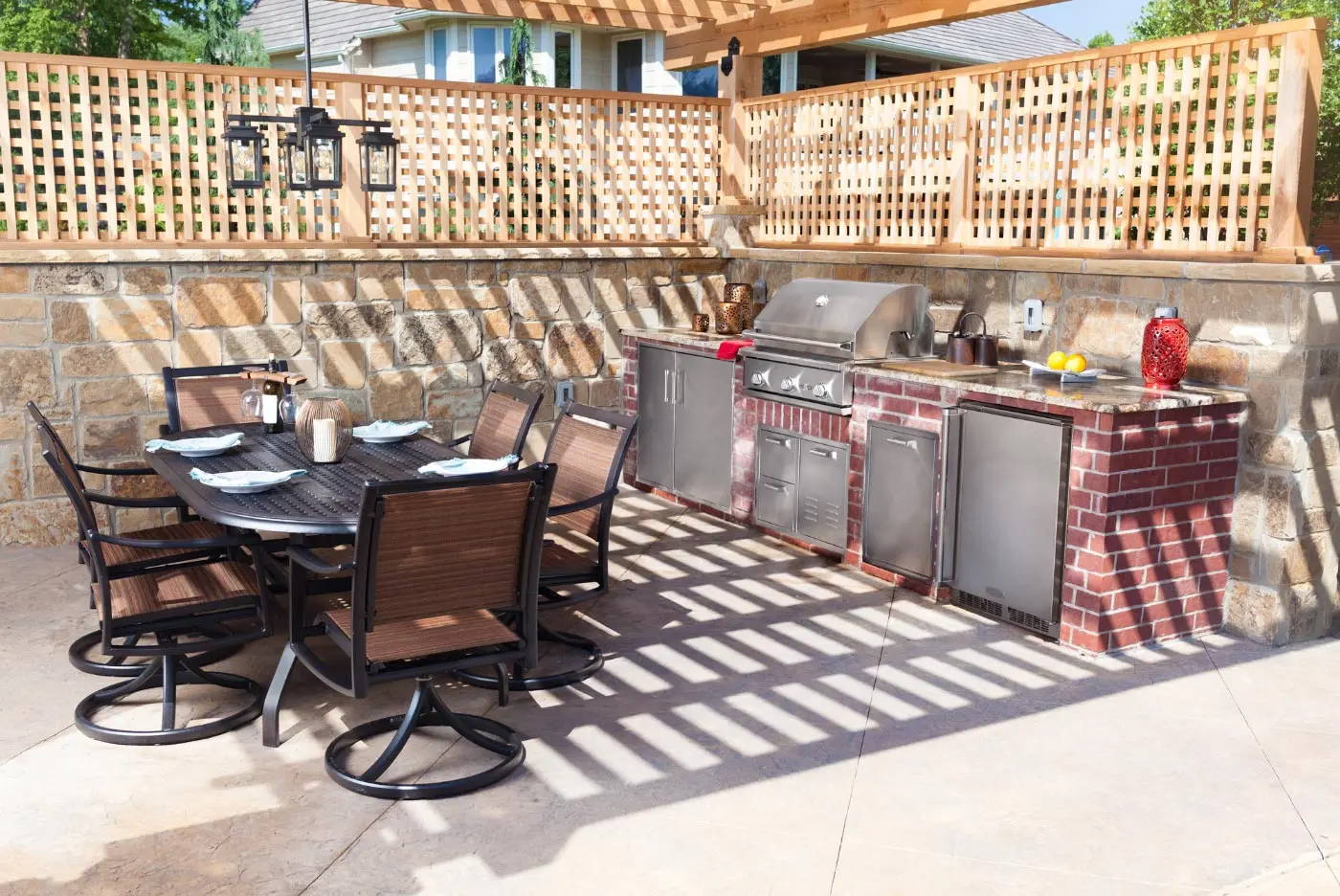 SINGLE WALL GRILLING & ENTERTAINING STATION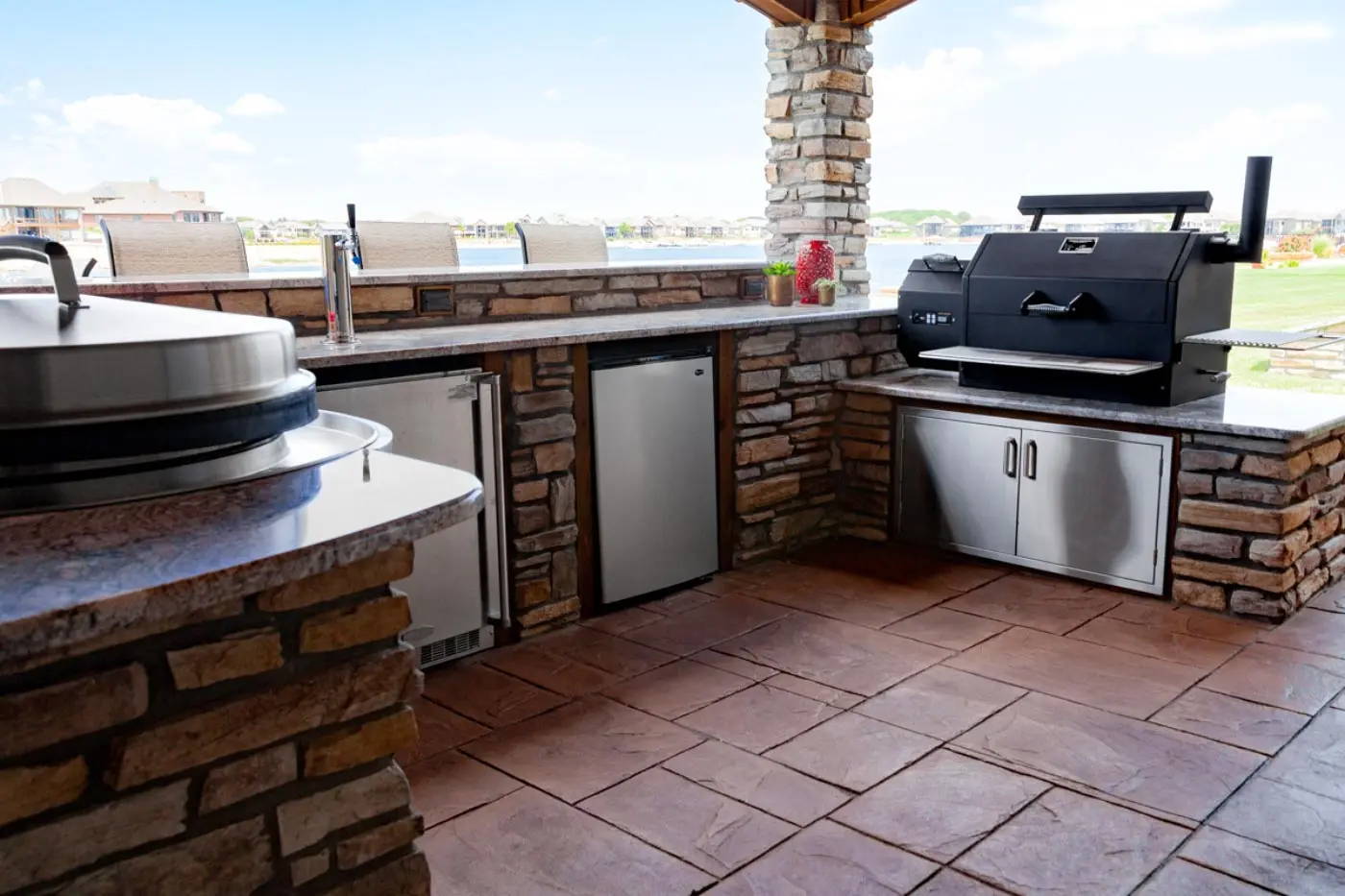 U-SHAPED COOKING & ENTERTAINING CENTER WITH LAKE VIEWS