Shun Multi-Purpose Shears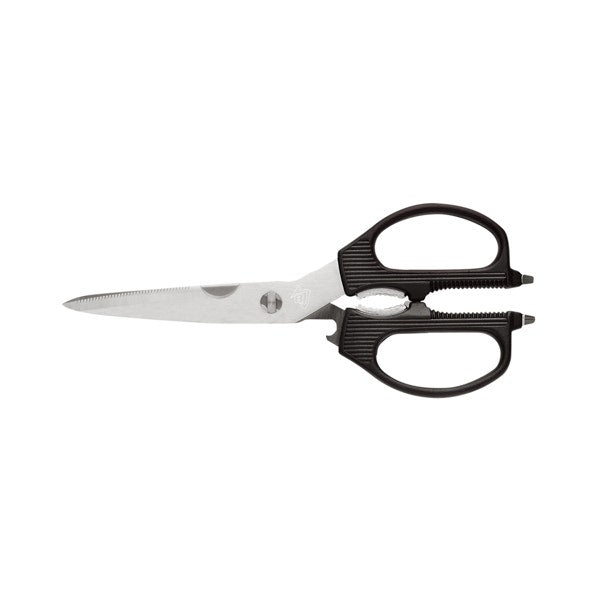 Shun Multi-Purpose Shears
Product Details
Original Price:
Current Price:
$54.95
Additional Information
These shears simply cannot go by any other name. It's the go-to tool for snipping herbs and veggies, trimming fatty meats, and cutting thin breads in the kitchen. In other areas of the house, they're handy for cutting cord, twine, or rope, opening packages or envelopes, and lots more. These shears don't stop there - they are equipped with a built-in nutcracker, a jar opener, a bone notch (also very handy when trimming flower stems), a lid lifter, and even two screwdriver tips, one in each handle. Skip the trip to the garage when you need to tighten a screw around the house.
Shun Multi-purpose Shears have one blade serrated so they can easily cut through even tough or fibrous materials. A non-slip plastic over-mold on the handles makes them comfortable to use as well. The blades separate for easy cleaning, then lock together easily and securely for use.
Features
Blades separate for easy cleaning
Multi-functional
Steel: High-quality stainless steel
Handle: Non-slip over-mold
Blade length: 3.5 in. (8.9 cm)
Overall length: 8.9 in. (22.5 cm)
Weight: 5.1 oz. (144.6 g)
Customer Reviews & Questions
Need Help?
Our experts are here to guide you through your purchase.