Ratana Cleveland 23" x 47" Rectangle Coffee Table Top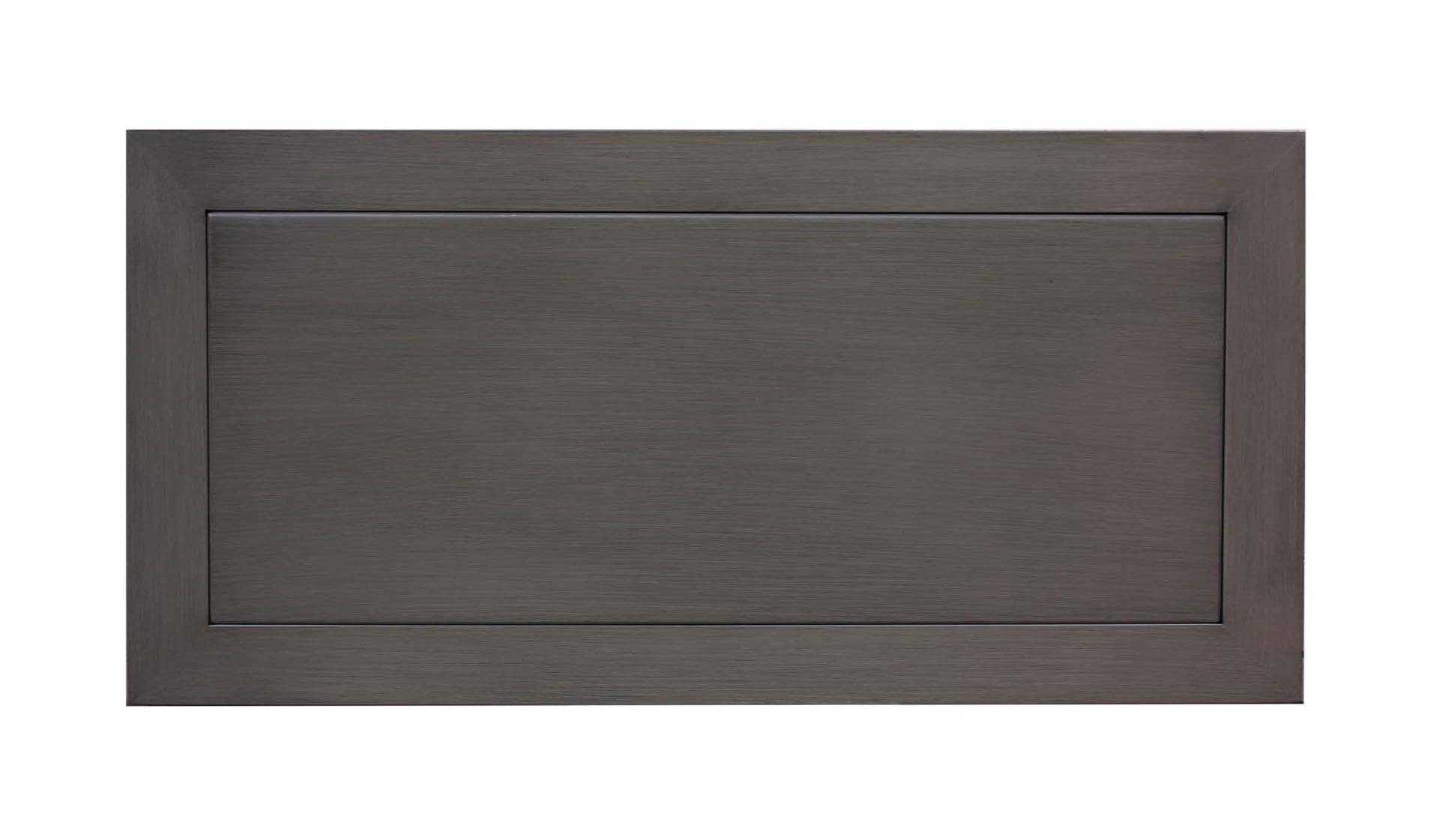 Ratana Cleveland 23" x 47" Rectangle Coffee Table Top
Product Details
Original Price:
Current Price:
$459.00
Frequently Bought With
Additional Information
Bring sophistication and timeless elegance to your outdoor lounging space with the Ratana Cleveland Table Top. Its classic rectangle shape, ash grey frame, and stylish table top create a classic yet modern look that will never go out of style. Perfect for creating a lasting impression.
Ratana signifies elegance in timeless design and exceptional quality of outdoor furniture. Ranging from traditional, to transitional, and contemporary, Ratana can cater any style and setting that truly enhances the enjoyment of home and casual living experiences.
Cleveland Table Top - 23" x 47" Rectangle

Model: FN50282ASG
Dimensions: W47" x D23"
Weight: 17 lbs
Ash Grey Frame Finish
TOP ONLY.
To complete your coffee table, pair this top with the 'Ratana Montreal 23" x 47" Rect Coffee Base in Ash Grey'.
Care and Maintenance
Aluminum:
Aluminum is strong, non-rusting, low maintenance and very resistant to the weather.
Apply a coat of non-hazing automotive paste wax at the start of each season as well as before putting your furniture away at the end of the season.
Remove any cushions or furniture accessories before cleaning. Use a garden hose with a spray or "rain" setting to remove the largest pieces of dirt and debris from the metal. Avoid using a pressure washer or a strong setting on a garden hose nozzle since a too strong and focused stream of water could damage the finish. After spraying the furniture off, wash the furniture with a soft cloth or sponge and a solution of mild detergent in warm water. Rinse thoroughly with a low pressure hose to remove any soap. Allow the furniture to air dry. Do not clean the furniture with abrasive pads, brushes or cleansers. Use care to avoid scratching the finish.

There are "weeping holes" on the aluminum frame to help drain water. This will allow the inside of frames to air out. However, moisture can also enter in through these weeping holes. To solve this, place your patio furniture in a position that allows water to easily flow out using the force of gravity to your advantage. These weeping holes are typically predrilled to allow unobstructed draining in the normal upright position. For this reason, you should avoid storing outdoor furniture upside down.

Do not put heavy objects such as planters on aluminum table to avoid scratches and water marks. Do not put hot objects such as hot pans on aluminum table to avoid leaving heat marks on it.
To prevent debris from settling in and leave stains or discolorations, use a mild detergent mixed with water and scrub the table top with a soft, clean cloth or sponge (one that won't bleed color). Dry thoroughly after cleaning to prevent moisture penetration or water mark. Spills should always be cleaned up reasonably quickly.
Customer Reviews & Questions
Need Help?
Our experts are here to guide you through your purchase.
You may also like
Original Price:
Current Price:
$432.00