Cattleman's Grill Split Wood 1.5 Cubic Feet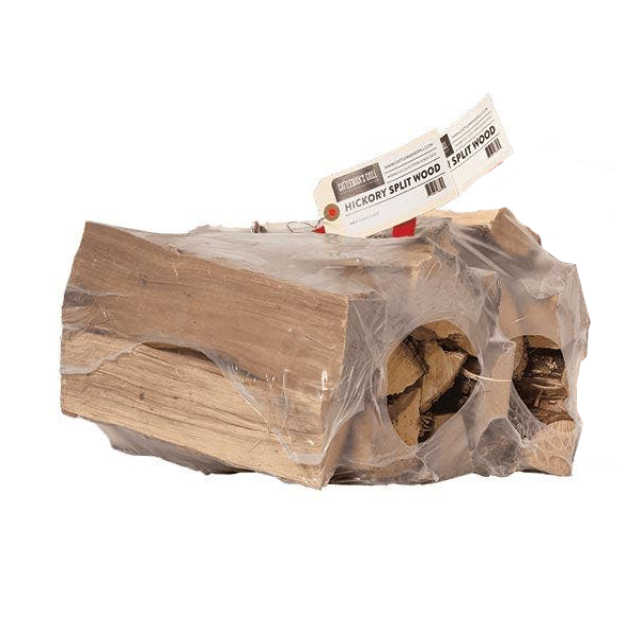 Cattleman's Grill Split Wood 1.5 Cubic Feet
Product Details
Original Price:
Current Price:
$64.99
Additional Information
Mix and match your flavors. Simply the best split wood on the market today. The split wood is cut to 12" lengths making it perfect for any offset smoking pit, from the backyard to the competition trail. The kiln dried wood gives a consistent burn and top-notch smoke flavor.
All Cattleman's Grill Split Smoking Wood is heat treated to provide clean combustion, thin smoke and excellent flavor.
Storage: keep in cool dry place. Do not store on concrete floor.
While this product ships free, it does not contribute to the overall total of the cart under our normal discounted shipping guidelines.
| | | | |
| --- | --- | --- | --- |
| Wood | | Flavor | Meat of Choice |
| Apple | Strong | Sweet, fruity smoke. Strongest of the fruit woods | Beef, pork, ham, poultry, game |
| Cherry | Mild | Sweet fruity smoke that gives a rosy tint to light meats | Beef, pork, poultry, fish, game birds |
| Hickory | Strong | Bacon-flavor, most commonly used and recognized smoke | Beef, pork, poultry, fish, game |
| Oak | Mild | Heavy smoke with no after-taste, gives foods a wonderful smoked color | Beef, pork, poultry, fish, game |
| Pecan | Mild | Similar to hickory but milder and sweeter with a nut after-taste | Beef, pork, poultry, fish, game |
Customer Reviews & Questions
Need Help?
Our experts are here to guide you through your purchase.